VIDEOS
Robin Thicke Says He Was High During the Making of "Blurred Lines:" Why He Needs to Stop Talking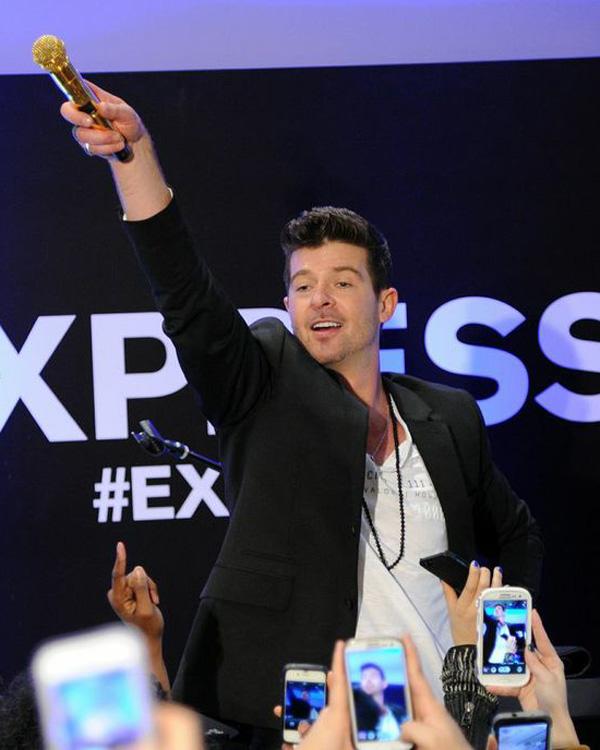 It's been awhile since Robin Thicke said something embarrassing and silly in the press, so he was pretty much due, right? Months after his humiliating public pleas to his ex Paula Patton to give him another chance, he has now admitted he was drunk and high while recording "Blurred Lines."
OK! News: Lolo Jones responds to her disastrous start on Dancing with the Stars.
Robin and Pharrell are still being sued by Marvin Gaye's estate for reportedly ripping off the late singer's "Got to Give It Up," and during his deposition, Robin said he was drunk and high when they were creating the song. So he should just be excused then? Not so fast. Seriously, who is advising Robin Thicke? He needs a muzzle (or maybe just some media training) asap.
Article continues below advertisement