VIDEOS
Does Snooki Still Wear Bronzer? Peek Inside Her Makeup Bag!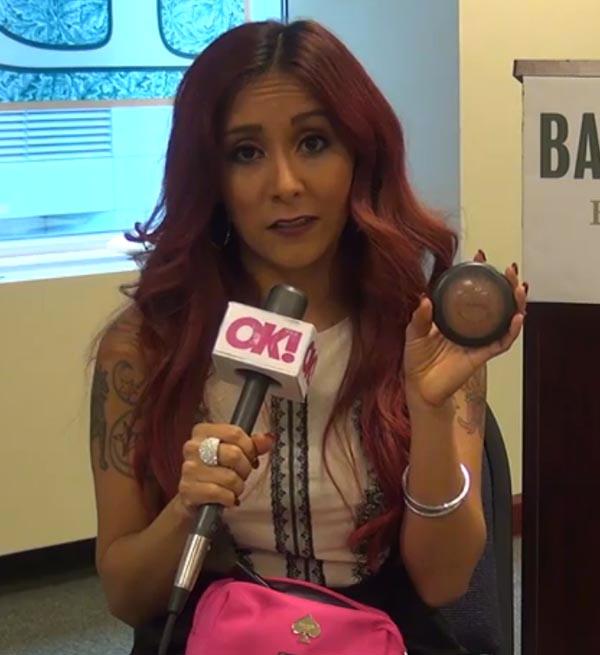 If we were in the year 2010, it wouldn't be difficult to catch Nicole 'Snooki' Polizzi hitting up the tanning booth and piling tons of bronzer on top of that. But now that it's 2014 and she's a mom, Snooki's makeup routine has changed drastically—for the better.
OK! Exclusive: Who Does Snooki Think is the Hottest Celebrity Mom?
We had Snooki give us a peek inside her makeup bag and show off some of her favorite products, like the one that makes her "look like a princess" and another that makes her "look not tired, like a mom." And as for the answer to the question, "does Snooki still wear bronzer?" Guess you'll have to watch the video to see...
Article continues below advertisement