VIDEOS
You'll Never Guess What Shah's of Sunset's Lilly Ghalichi Has in Her Purse!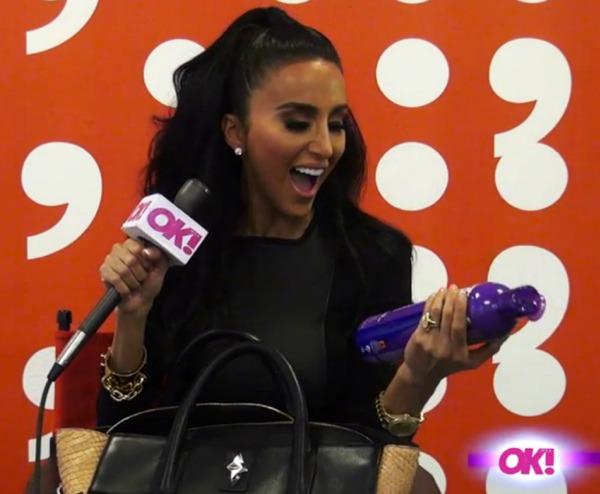 If you're wondering what Shahs of Sunset star Lilly Ghalichi is carrying around in her purse, well guess what? So is she. When we asked the Bravolebrity to show us everything she's got in her fabulous bag, it was a learning it experience for all involved.
Watch: See what Asa has in her purse too!
Check out the video above where Lilly pulls out some of her favorite beauty products, including those that help her get some much-needed beauty rest. That Hello Kitty eye mask is kind of the best. She also has some super cute sunglasses on hand...and then it gets weird.
Article continues below advertisement
Photos: Blue Ivy is beautiful from any angle
Look, Lilly's a Texas girl so the amount of hairspray she's got handy shouldn't come as a surprise but more as a necessity for those long locks. But the curling iron? Hear Lilly's excuse for it in the video. And then there's that workout accessory?? Did she come from the gym? Even Lilly can't really explain that one, but she got a good laugh out of it!
MORE ON:
OK! Original Video