VIDEOS
WATCH: Farrah Abraham Reflects On Her Fight With Maci Bookout—'I Really Have No Energy For That Negativity'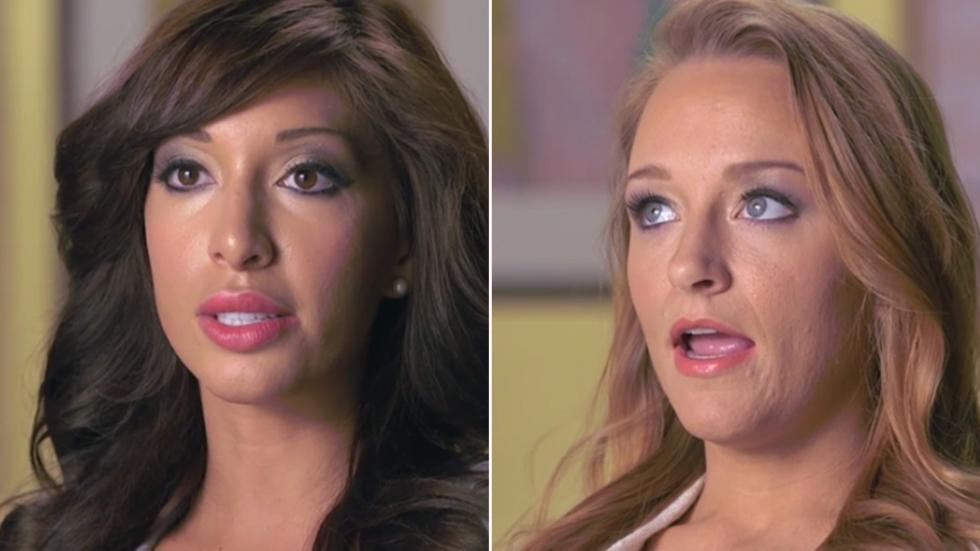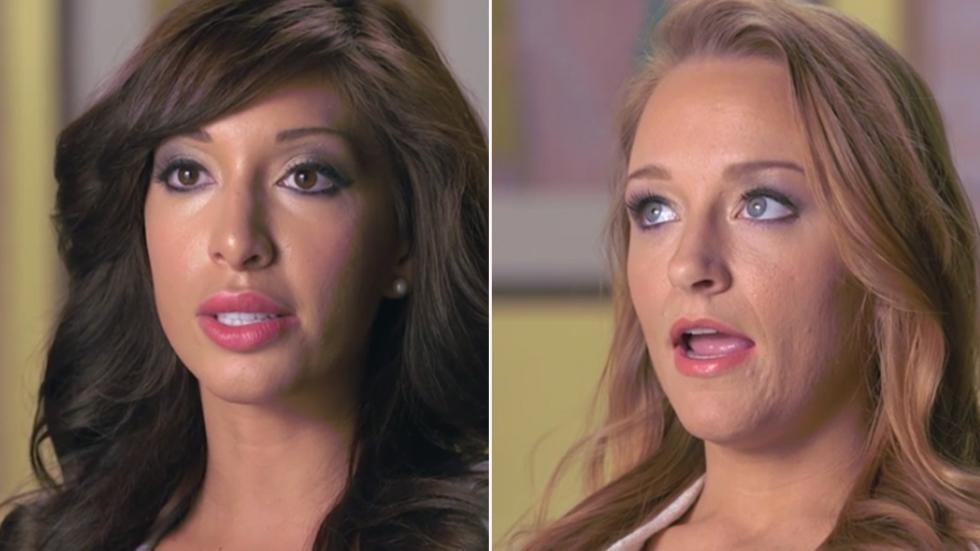 Article continues below advertisement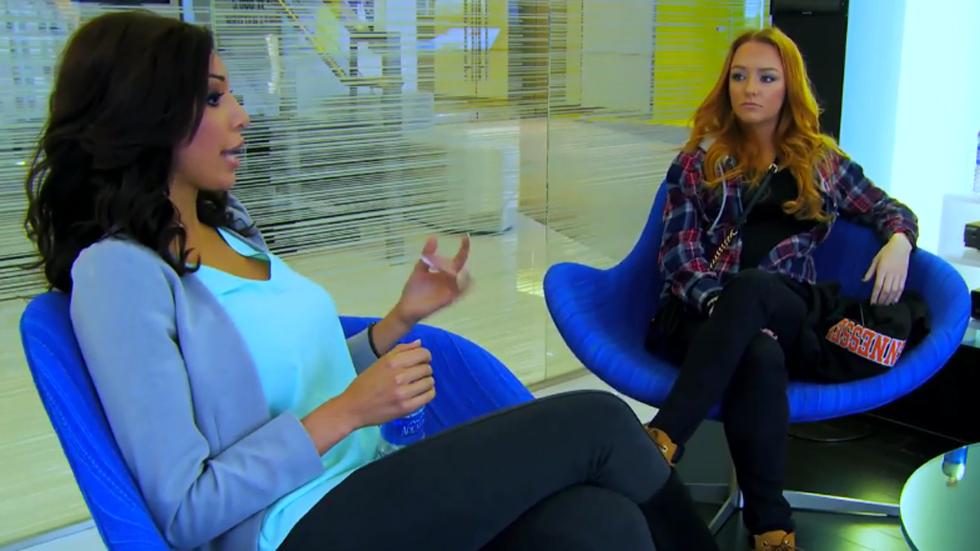 First, watch below as Farrah weighs in on her and Maci's attempt at reconciliation. Farrah says that while she thinks "there is a possibility for growth and maturity on Maci's part," she overall has "no energy" for the negativity and it "doesn't effect my life." Well then.
PHOTOS: Amber Portwood Calls Farrah Abraham Out On Twitter
Maci, on the other hand, shows a little more understanding, explaining that the reason why she wanted to sit down and talk to Farrah was to show her that her quitting wasn't to hurt her feelings or anything against her personally. As for why Maci didn't hear Farrah out during their awkward sit-down? "It's difficult when I don't feel like she's hearing me," Maci says. "She can be a bit disrespectful and it's hard for me to sit back and make her try and feel better when she's talking to me like that."
WATCH: The Cast Reacts To Maci Quitting The Show Because of Farrah
If you need some background, the disagreement between the TMOG co-stars began when the show's producers told Maci midway through filming that they decided to bring Farrah back after all. Farrah wasn't originally a part of the season's first five episodes, reportedly because of her experience with porn and adult entertainment, and Maci was only going to sign on to do the show if Farrah wasn't on it. Maci felt blind-sided and taken advantage of when she got the news. She quit for just one episode but was back by the following episode, only under the condition, however, that her son, Bentley, wouldn't appear on the show. "I'm not going to have my son on a show with someone who does porn on TV," she said.