VIDEOS
Mormons! Money! 5 Things We Took Away From The Dramatic 'RHOSLC' Season 1 Trailer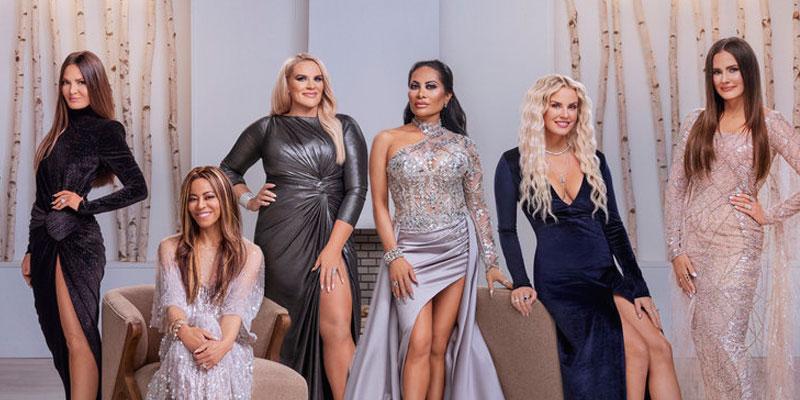 These snow bunnies are ready for the spotlight!
The Real Housewives Of Salt Lake City will premiere in November, and the trailer is already full of dramatic moments. The beautiful and extremely successful new cast, which includes Lisa Barlow, Mary Cosby, Heather Gay, Whitney Rose, Meredith Marks, and Jen Shah, will take viewers into their snowy paradise and luxurious lives.
Although Utah is home to and known for being the epicenter of Mormonism in America, these women come from all over and follow all kinds of religious practices, which will be highly discussed throughout the season. Though these women are anything but traditional, they know how to keep it classy with their designer outfits, over the top celebrations, and extravagant personalities.
Article continues below advertisement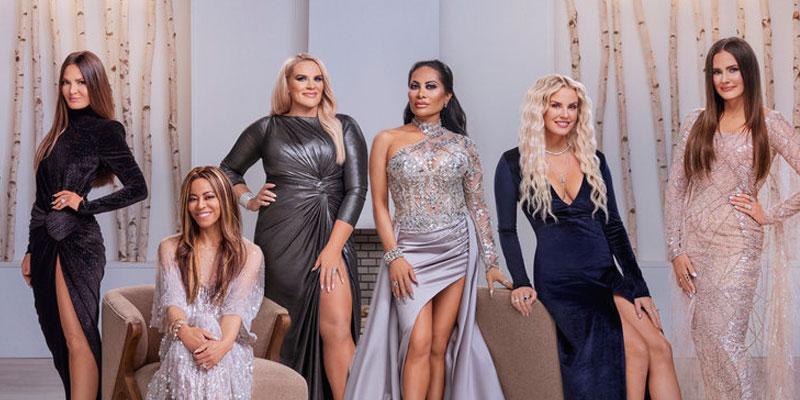 "Perfection is attainable," Gay said at the beginning of the clip. The trailer begins with the ladies dressed up in fur coats and glitzy dresses — all while wearing gorgeous and large jewelry. Later on, Cosby gushed over her Dolce Gabbana jacket, which "makes her happy."
The ladies like to have fun — lots of fun.
While drinking and having sex does not adhere to Mormon guidelines, these ladies are not afraid to let loose. So much so, they drink cocktails at parties and even make their own concoctions. In the video, one of the women is seen making out with a man as she is lying on top of a kitchen counter, while Gay introduced herself to a shirtless muscular man at a party. If that doesn't scream Bravo Housewife material, then we don't know what does.
Article continues below advertisement
ARREST, REHAB & BROKEN MARRIAGES! LUANN DE LESSEPS' MOST EXPLOSIVE SCANDALS EXPOSED
There are so many religions represented among the group.
While Utah is the global headquarters for Mormons, many of the women follow their own practice, which they discuss in the trailer. Marks is Jewish, while New York native Barlow is "Jewish by heritage and Mormon by choice." The brunette beauty described herself as "Mormon 2.0" as she does not "adhere to all of the traditional and strict Mormon rules."
Cosby is Pentecostal who has "a penchant for God." Gay is a self-proclaimed "good Mormon gone bad," who stepped away from the church after her divorce from her ex-husband. Both Rose — who is "a descendant of "Mormon Royalty'" — and Shah have left the Mormon church. "It is a very big deal that I'm no longer Mormon," Rose explained, while Shah added that she's "converting to Islam."
Secrets will be revealed!
Article continues below advertisement
It looks like fans will be in for a real treat since this group of friends comes with a lot of baggage. "There's a lot of dark under the quest of perfection," one of the women remarked. "There's a lot of misrepresentation of who is friends with who in this circle," Marks said, before Cosby added, "She hates my guts."
"I don't judge you, but I don't care enough to judge you," Barlow said in the sneak peek. Between swinger and homewrecker allegations, these women have their claws out and are ready to stir the pot.
TAMRA JUDGE FIRES BACK AT 'SWEET CHRISTIAN GIRL' LYDIA'S COMMENTS CALLING HER 'PATHETIC'
These ladies are badass bosses.
Barlow — who has resided in Utah for over 20 years — is the owner of a marketing company and various tequila brands, while Cosby is a Pentecostal First Lady who inherited her family's empire of churches, restaurants, and more. She has taken over the family business, allowing herself to enjoy the finer things in life such as "couture and only the finest champagne," her bio reads.
Gay — who fell in love and tied the knot with her former boss, Justin, after the two left their former marriages — owns a Med-Spa business called  Beauty Lab and Laser and Rose. She now owns a skincare line called Iris and Beau. Marks is a celebrity jewelry designer on Main Street in Park City. Last but not least, Shah is the CEO of three marketing companies.
Between the glamour, friendships, and feuds, the new reality show will be one for the books.