VIDEOS
WATCH: Tyga Tells Paparazzi 'Take Your A– Back To Australia' After Being Asked About Kylie Jenner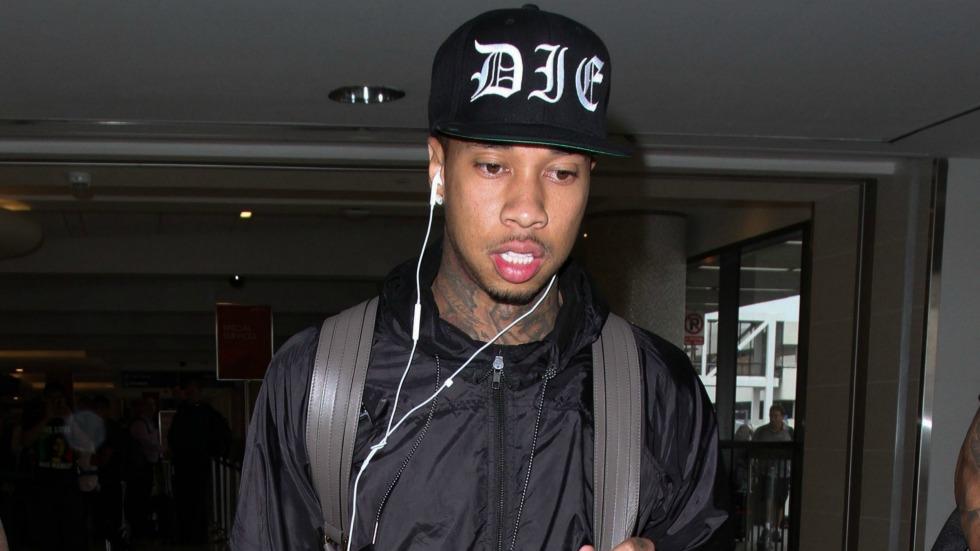 Tyga is a pro when it comes to avoiding questions he doesn't want to answer!
While catching a flight at LAX on March 11, the rapper was asked about his relationship with Kylie Jenner by a photographer.
Instead of ignoring or answering the question, he turned the tables on the paparazzo and asked where he's from. When the pap said "Australia," Tyga fired "Take your a– back to Australia!"
PHOTOS: Kylie Jenner Hangs With Tyga And His Entourage In His Tour Bus!
Article continues below advertisement
But the statement was in good fun, as the group laughed it off with Tyga adding, "I love Australia though, I'm going to be touring there."
Tyga has yet to confirm his relationship with the reality star. Reports have claimed for months that the 25-year-old and 17-year-old are seeing each other. Although Tyga called the rumors "ridiculous" during an interview with The Breakfast Club, Kanye West spilled that Tyga and Kylie are dating only a few days later on the same show.