VIDEOS
Watch: Beyonce Goes Bungee Jumping In Auckland, New Zealand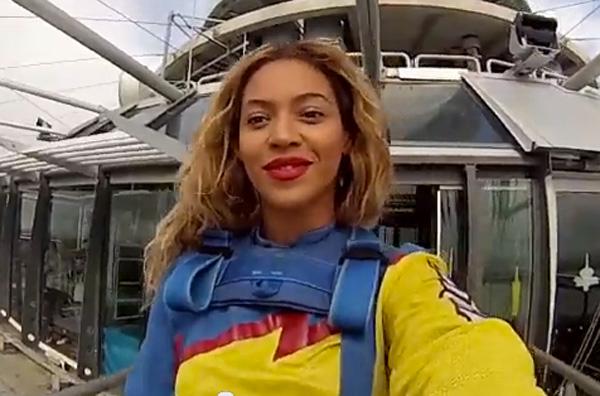 youtube=https://www.youtube.com/watch?v=YA3E4F7Bcgg&w=480&h=360
What'd you do this weekend, hm? Get a little tipsy at a Halloween party? Because Beyonce showed the world just how awesome she is that one time she went bungee jumping in Auckland, New Zealand.
Watch: Details on TODAY's Boy Meets World Reunion!
B shared a video of her "big jump" on her blog over the weekend even though she technically took the leap last week while visiting the country for her Mrs. Carter World Tour. The video takes fans from the start of Beyonce's trip, to when she's actually in the air, to when she lands. The jump is the biggest in the world (approximately 630 feet), but B was fearless and still somehow managed to hold the camera pretty steady during the free fall. Wow, she really is like the most talented woman ever.
Article continues below advertisement