VIDEOS
Watch Kanye West and Kris Jenner Talk Fatherhood on Kris! Find Out What He Told Her to Never Say Again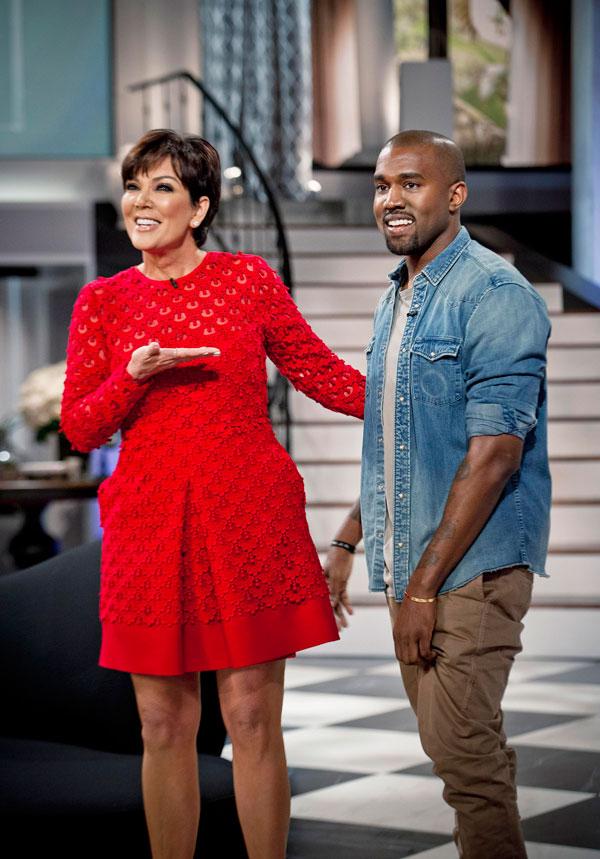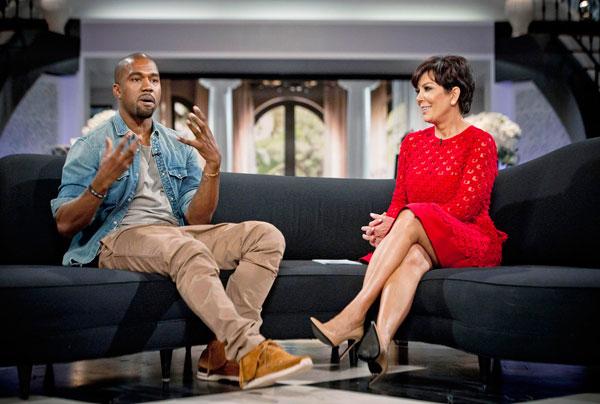 Kanye West sits down with Kris Jenner on her Fox talk show Kris today for its six-week summer test run finale!
During the hour-long episode, Kanye and Kris dish about life with Kim Kardashian, fatherhood and the newest member of the family, North West.
Watch: Kanye Gushes About His "Joy" Kim Kardashian and Their Baby, North
"I'm so impressed as a parent, because I have six kids, and to watch you guys, you know, when your baby has a baby, it's a remarkable time," Kris tells her future son-in-law. "You really embraced your role as a daddy."
Article continues below advertisement
"Your the softest, sweetest…I mean, you guys cannot believe what's going on in that house," continues Kris. "It's like magical."
youtube=https://www.youtube.com/watch?v=gnoaXR9Zzo8&w=420&h=315
"Please don't call me soft as a rapper," Kanye jokes to Kris while flashing the audience a smile.
"The secret's out!" laughs Kris.
In another part of the interview, Kanye talks about the bad press he got as "some kind of enemy" after that infamous incident when he stormed the stage and cut off Taylor Swift while she was accepting an award at the 2009 MTV Video Music Awards.
Watch: See Taylor Swift's Funny New Joke About Kanye West Here
"Even at my lowest points, the last thing that I would want to happen to my daughter is some crazy drunk black guy in a leather shirt to come up and cut her off at an awards show," says Kanye.
youtube=https://www.youtube.com/watch?v=pAwTIlQFkMw&w=420&h=315
"But you look at stuff like that so much differently today because you have a daughter," points out Kris.
Says Kanye, "I was just like a crazy rock star."
Does it surprise you that Kanye is such a doting dad? Follow me on twitter for more celebrity interviews, and then share your thoughts in the comments section or tweet us @OKMagazine.