VIDEOS
Watch: Melissa Joan Hart Reveals to Bethenny Her Best Celebrity Makeout Partner Ever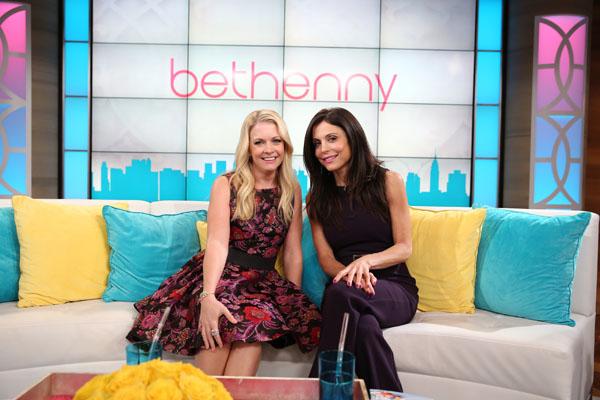 Life must be really rough for Melissa Joan Hart. In her new book, Melissa Explains It All, Melissa reveals lots of things (like that she's experimented with drugs), but most importantly that she hooked up with 5+ hot celeb guys both on-screen and in real life before she met her husband. You feel bad for her, right? And of course, when she stopped by Bethenny to promote this book, Bethenny Frankel made her rate the smooches from worst to best.
Article continues below advertisement
Watch: Farrah Abraham Defends Her Parenting to Bethenny
So who did MJH give the Best Kisser award to? Watch the video to find out:
And speaking of Adrien Grenier, her co-star from Drive Me Crazy, Melissa also told Bethenny about her relationship with Britney Spears, who of course cameod in that movie as well. Melissa snuck an underaged Britney into her very first club!
For more of Melissa on Bethenny, watch the show with the full interview tomorrow! Check out Bethenny.com for your local listings. Are you surprised by Melissa's kissing rankings? Did you realize Melissa and Britney were such good friends back in the day? Tweet us @OKMagazine.