VIDEOS
Watch Rihanna Celebrate Her Grandfather's 86th Birthday In NYC!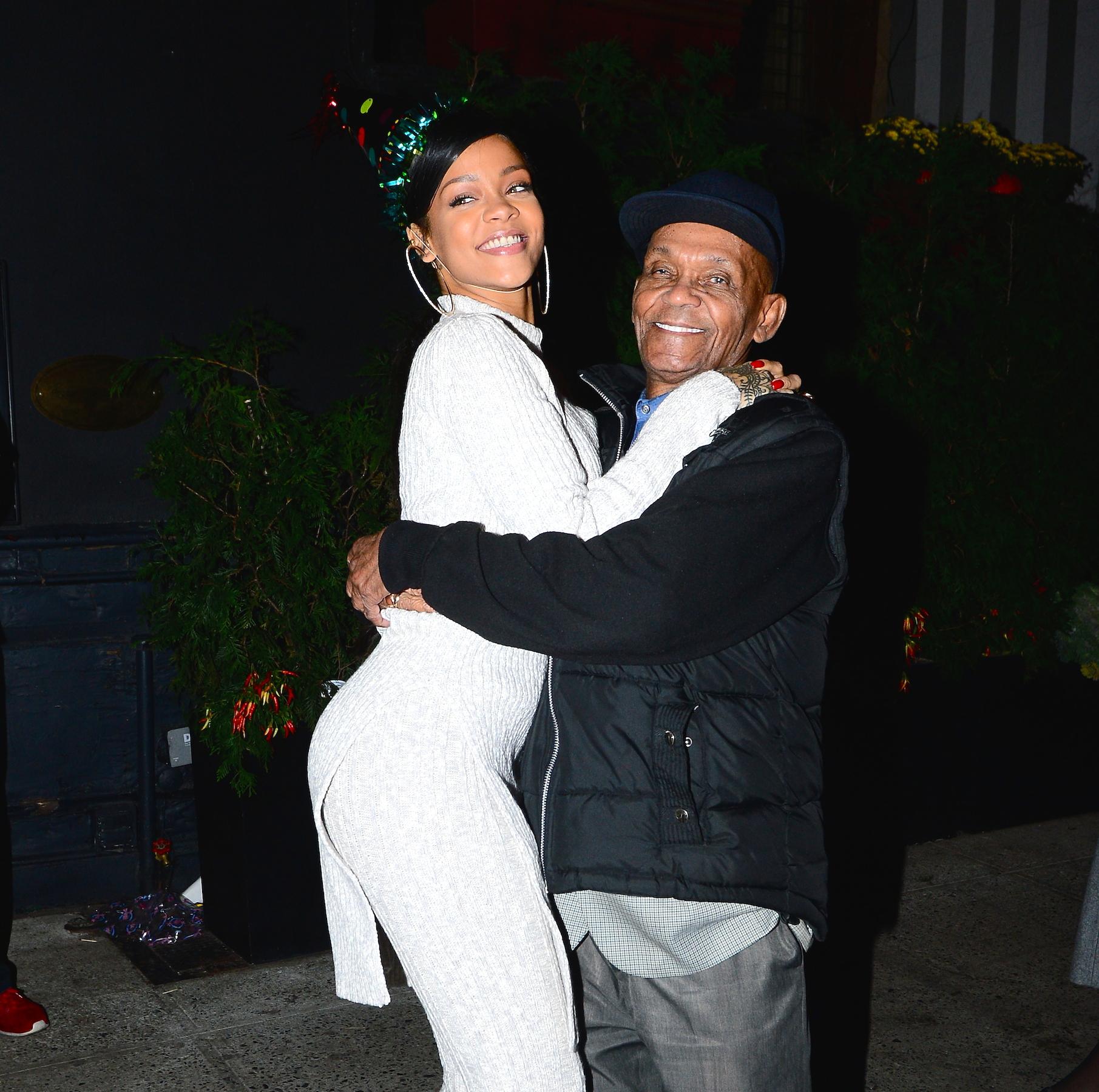 Rihanna's grandfather, Bravo, had an 86th birthday to remember Monday night!
The pop star hung out with him, her mom, and other family members for a special celebratory dinner at Philippe Chow in New York City. Rihanna wore a figure-hugging grey ensemble, and was even joined by best friend Melissa Forde for the big day!
The 26-year-old could even be seen with a birthday candle sparkler while in the restaurant, which was likely accompanied by a huge birthday cake or champagne.
Article continues below advertisement