VIDEOS
WATCH: Zooey Deschanel Talks Pregnancy For The First Time Ever On Jimmy Kimmel Live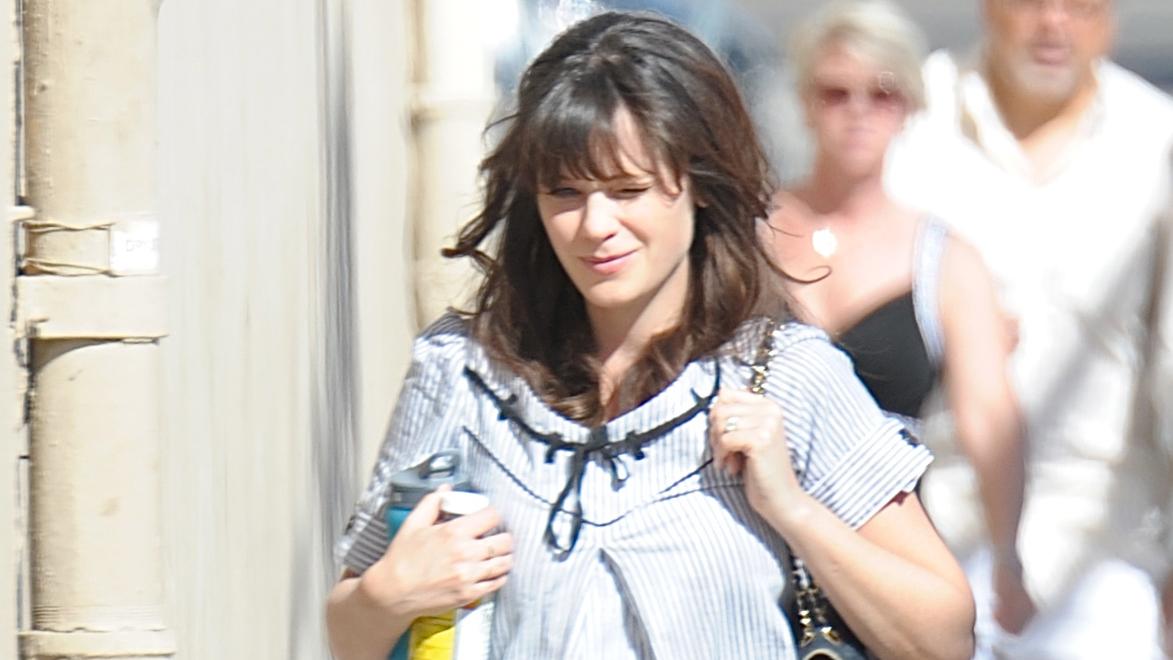 According to these photos which surfaced earlier this week of Zooey Deschanel, she can clearly no longer hide her pregnancy. And now that the cat's out of the bag, so to speak, Zooey is opening up about her impending motherhood, and did so for the very time last night on Jimmy Kimmel Live.
PHOTOS: See The First Pics of Zooey Deschanel's Baby Bump
While promoting her band, She & Him, and her sitcom, New Girl—which returns next week after a brief hiatus—Zooey chatted with Jimmy about being with child, revealing that she and her fiance, Jared Pechenik, do not want to find out the gender. Zooey also told Jimmy what foods she misses while pregnant—alcohol, sushi, "cheese that tastes good"—it's hard, clearly.
Article continues below advertisement
MORE ON:
jimmy kimmel live