Archive
Everything You Need To Know About George Clooney and Amal Alamuddin's Wedding—and Baby?!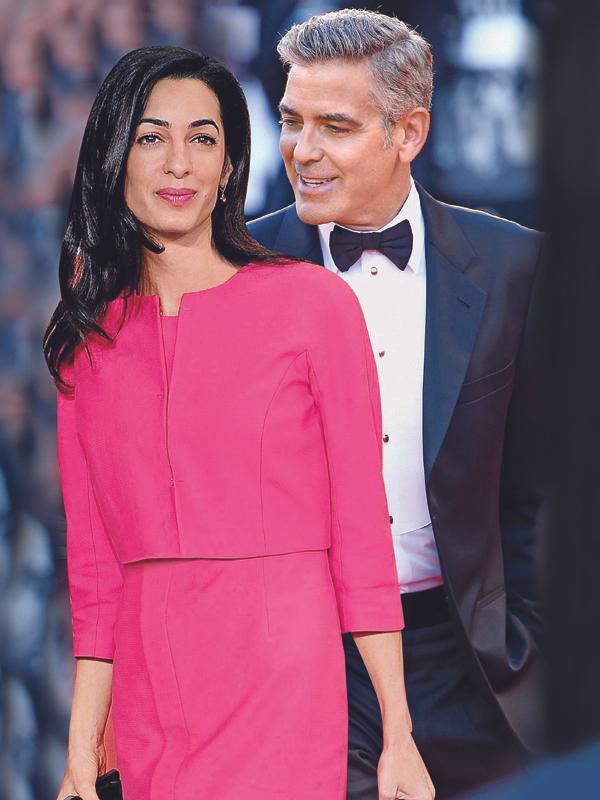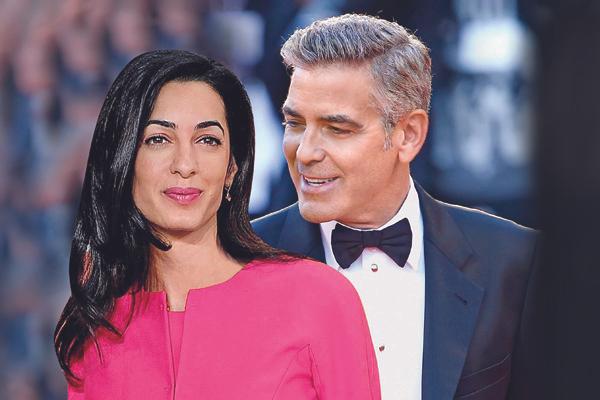 On June 22, the families of George Clooney and Amal Alamuddin—the ravishing Lebanon-born brunette who finally slayed the bachelor dragon—came together at George's 18th-century Lake Como villa to meet for the first time, and to help the glowing couple plan their September nuptials. But insiders are buzzing that there may have been a more pressing reason George summoned his parents, Nick and Nina, and Amal's mother, Baria, to his Italian retreat: to announce that Amal is three months pregnant!
Article continues below advertisement
In fact, those whispers were already circulating. At Amal's recent wedding-dress ftting, friends reportedly noticed a slight protrusion. "Amal had a little bump around her stomach, which showed through her dress," says a source, "and when a friend asked her about it, she blushed—but refused to answer." The source adds that the fact that the international lawyer, 36, didn't deny the implication outright "speaks volumes." While Amal's bump threatens to betray their secret, a source says that George is "desperately trying" to keep it under wraps by diverting everyone's attention to their lavish fall union instead.
Article continues below advertisement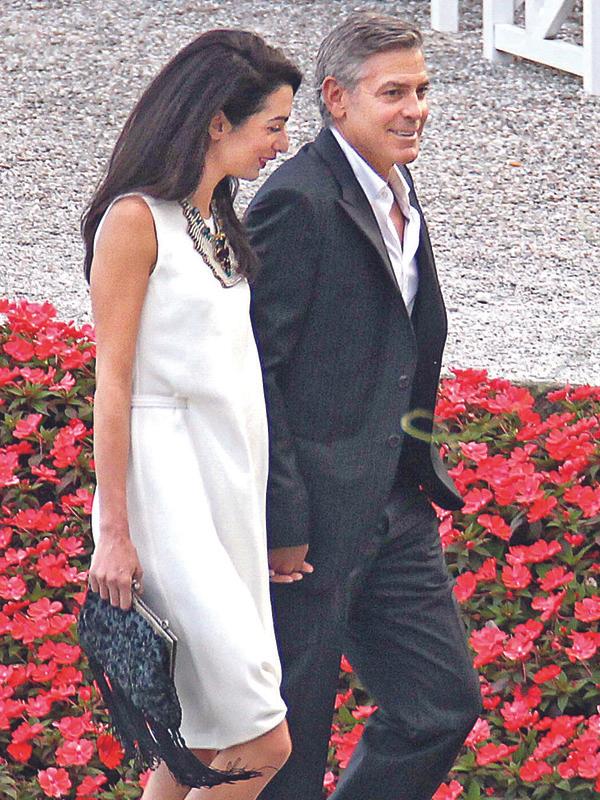 But they haven't been trying to prevent it. The fact that George Clooney is finally getting married may have set Hollywood reeling, but George wants his blushing bride to feel like this is very much her day. "He's told Amal that he wants this to be the wedding she's always dreamed of," says a source, "so all the final decisions are up to her."
PHOTOS: Selena Gomez's Most Cryptic Instagrams
On June 20, Amal and her groom-to-be were seen scoping out Italian wedding venues, even though George's luxe villa is the obvious choice. "Amal wants to entertain other options," says an insider. While George is happy to indulge his fiancée, insiders say he's convinced they won't be able to do better than his own backyard. "George believes the villa would be the best option, because security would be easier," says a source. "The local mayor has put in place strict rules of privacy, and guests can come and go via water taxi from the hotels on the lake's shores. Unless crashers can scuba dive, access to the wedding will be pretty tight."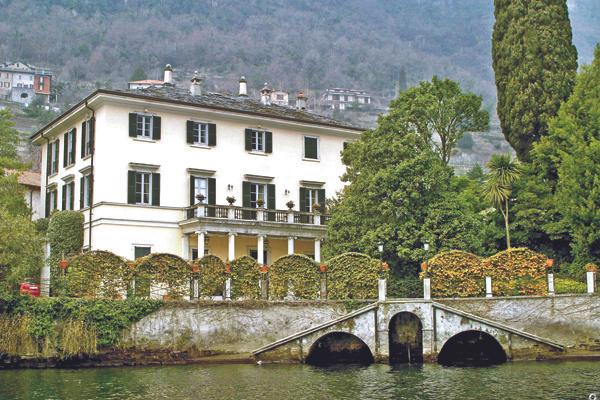 OK! News: Jenelle Evans Gives Birth to a Baby Boy!
As for the details? George's aunt Starla, whom he recently saw at the family's annual reunion in Kentucky, confirms that her nephew has chosen fellow A-list hunk Brad Pitt to be his best man. Amal has taken the lead on décor for the $2 million affair—she's partial to a cream-and-gold color scheme, with bold red roses—and they're both working on whittling down the guest list. "Right now, they have 500 people, but George is trying to get it down to 200," says a source. "They are having a hard time fguring out who to cut. They both have large families."
Article continues below advertisement
OK! News: Zac Efron Reveals That Vanessa Hudgens Was "The One"
Though currently consumed with the nitty-gritty of the day, George and Amal know exactly what they're doing post- honeymoon: Their bundle of joy will mark the start of their family—which they may even expand by adopting. Says a source, "George has had enough lectures from Brad and Angelina Jolie on the subject to convince him of the gift of being able to help an unfortunate kid."
Do you think George and Amal are ready for a baby? What do you think her wedding dress will look like? Tweet us @OKMagazine.