Archive
George Clooney Reveals His Secret Acting Wish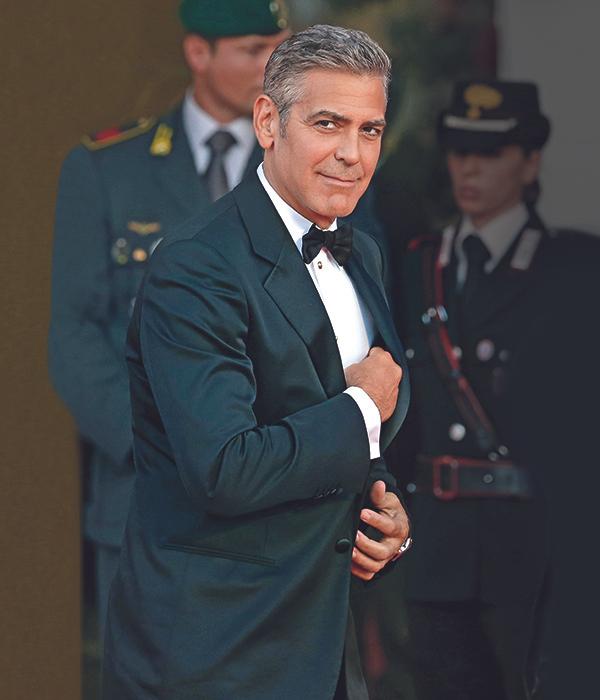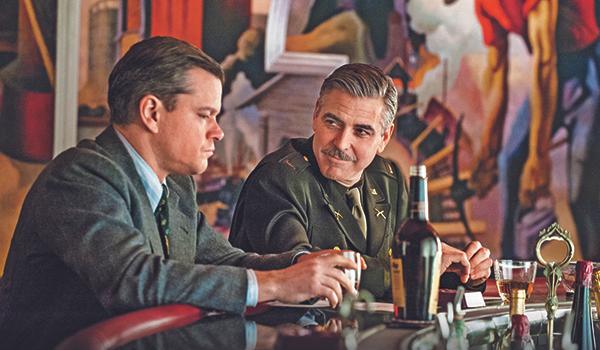 The Monuments Men star George Clooney is many things: confirmed bachelor, Oscar-winning actor and a director, champion of human rights in the Sudan and Haiti, and best buddy to Hollywood's elite—Matt Damon, Brad Pitt and countless others. The Monuments Men, which opened Feb. 7, tells the true tale of a ragtag group of historians and museum curators who risked their lives to rescue stolen art from the Nazis during World War II. "I try to get stories made that wouldn't get made if we didn't go after them," George explains.
Article continues below advertisement
Photos: See the celebs who announced a pregnancy right after their engagement!
OK!: What does art mean to you?
George Clooney: It's your first time walking in St. Tropez, and there's a painter on the sidewalk, painting. You buy it. It's about that. I finally got an interior decorator. He started yanking out the things on my walls, saying, "That's a terrible painting." But I was, like, "Yeah, but I bought that painting the first time I went to Paris… it's important to me."
OK!: Do you hang your art yourself?
GC: Sure! Always.
OK!: Was The Monuments Men inspired by your work around the world?
GC: Yes. I spent time going through the villages in Sudan and in Darfur where it wasn't enough that they killed the adults and their children, but they destroyed the things they created from generations before. They had to destroy what made the village theirs.
OK!: Are there monuments men today?
Article continues below advertisement
GC: Yes, they do exist. We've done it poorly at times, but there seems to be a stronger effort now. We didn't protect the museums and artifacts during the beginning of the war in Iraq, so those things are lost forever. That can affect the community in a deep way. What are you fighting for, if not for your culture and your life?
Photos: Check out the best beauty looks from the Oscars!
OK!: Why are you so into world issues?
GC: You try to use this "credit card" you get for being famous, and attach it to different places. Until people are able to leave refugee camps and go home, I'm going to keep doing it.
OK!: What's your solution to dealing with poverty and crime in America?
GC: Oh, I have no solutions. I usually try to make louder the people who have good ideas and solutions. I'm not a policy-maker, I'm just an amplifier for good policy-makers.
Article continues below advertisement
OK!: You have a home on Lake Como, Italy. What have the Italians taught you?
GC: They all dress beautifully there, especially when you walk down the streets in Rome. They dress nicely.
OK!: Has your motivation changed since becoming such a successful actor?
GC: When you start out, you're just trying to get a job. I wasn't motivated to be the sixth banana on The Facts of Life, but I was thrilled to have the job.
Do you have any musical ideas for George? Are you planning to see his new movie? Tell us in the comments below or tweet us @OKMagazine.