VIDEOS
Late Night Booty Call: Matt Damon's Mankini, Jason Sudeikis Smells Bad, and Jimmy Fallon Parties for Charity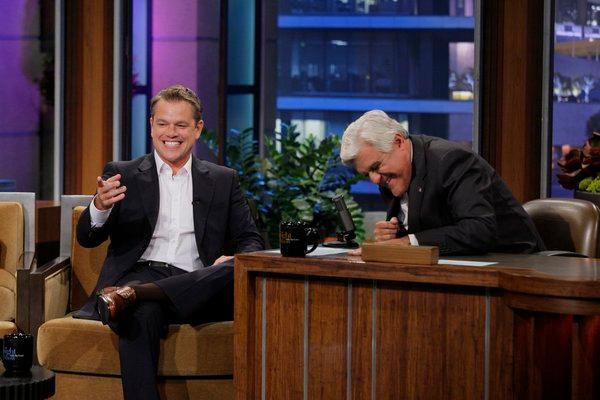 Dear guys: when us ladies say we want a guy with a sense of humor we mean it. Because the guys on late night TV this week were both hunky and hilarious.
In this week's Late Night Booty Call, we party with Jimmy Fallon and Derek Jeter, hear Matt Damon say the word "mankini" and so, so much more.
Photos: Anna Kendrick all dressed up!
Everyone needs to hear this story, because not only is Derek Jeter an excellent baseball player but he knows how to tell a story too. He brought up a less-than-proud moment for new father Jimmy Fallon, and Jimmy even shared one of his own with Michael Jordan!
Article continues below advertisement
hulu id=wurimfejrccjci1crxs3mw width=512
Awkward!!
Jason Sudeikis doesn't smell good. No really, he can't smell. So his pal Jimmy Kimmel handed him some items that would be helpful to recognize if he could smell and see how well he did.
hulu id=nljryv9ezqzxtiz35bjoeg width=512
There goes Jason, proving smelling is overrated!
OK! News: Should You see We're The Millers this weekend?
Matt Damon told Jay Leno all about his spray tanning experience, and why he regrets his wife seeing his interesting tan lines...