Archive
Kailyn Lowry On Why She Doesn't Regret Having An Abortion at 16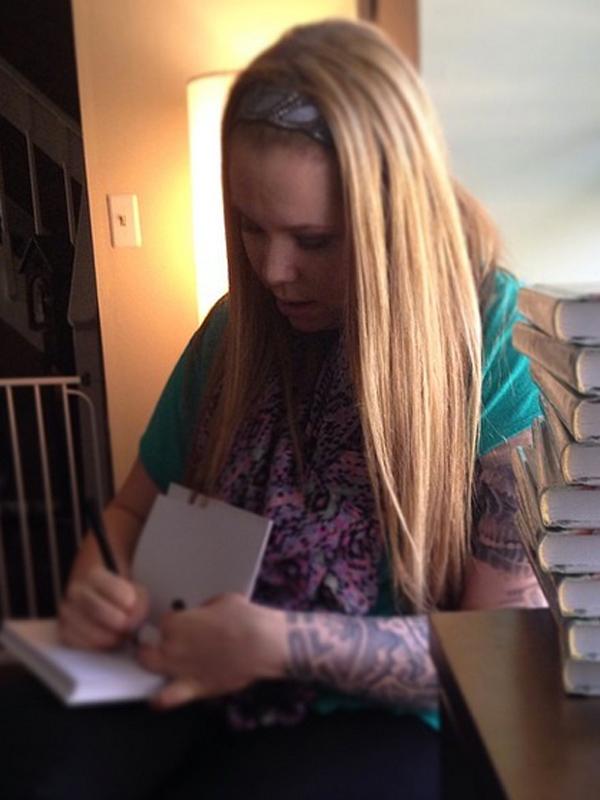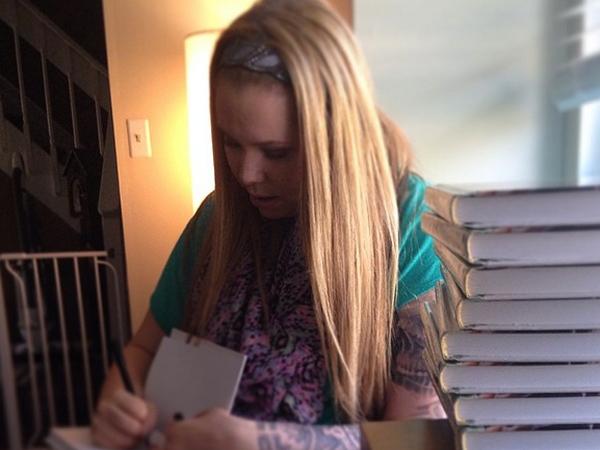 With two adorable kids, an amazing husband, a booming business and almost 1 million Twitter followers, Kailyn Lowry is doing pretty darn well these days. But as Teen Mom 2 fans are finding out as they read more and more pages from Kail's new book, Pride Over Pity, her life wasn't always so picture-perfect. In the book, Kail reveals her deepest, darkest secrets about getting raped (twice!), being forced into an abortion, Isaac's health scare and more that we never knew just from watching her for five years on TV. Here, Kailyn gets even more personal. Read on...
Article continues below advertisement
OK! Exclusive: Kailyn Lowry Reflects On Teen Mom 2 Season 5
OKMagazine.com: Your book, Pride Over Pity, is finally out! What was it like getting so personal?
Kailyn Lowry: Honestly, writing the book and everything that was involved in it was so therapeutic for me because there were things I literally wrote down and haven't thought about them since. Not that I forgot, but I don't think about them every day. It's not weight on my shoulders anymore. So it was a very big therapeutic thing for me.
OKMagazine.com: One of the first things you talk about in your book is losing your virginity in 8th grade. How do you feel about that now as you look back?
KL: I feel naïve, dumb, immature. I don't want to say I regret it, because obviously I wouldn't know or feel how I feel now if I regretted it, but it was definitely a learning experience and I would definitely encourage girls not to have sex so young.
Article continues below advertisement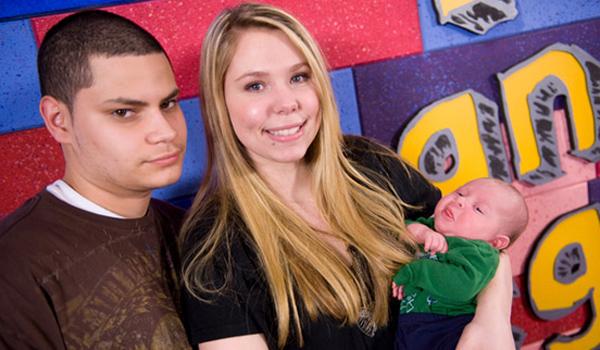 OKMagazine.com: You also go into detail in the book about getting raped twice, and you got an abortion as a result of the first rape. Were you angry at your mom for forcing you to get an abortion at 16?
KL: Looking back, I know why I should have had one because I was 16. I didn't have a license. I didn't have a job. I had nothing. I was literally with my mom and I don't know if I even had my first job at that point. Now as a 22-year-old, I see what the circumstances were. But how my mom went about it and the things she said, I think she was embarrassed. So I get upset, but I think now looking back, it was the right decision.
OK! News: 18 Things We Learned About Kailyn From The Teen Mom 2 Reunion Show
OKMagazine.com: Are you worried now that this is all out in the open?
KL: Yes, and I was actually scared that someone was going to try and sell my abortion story before it had come out and I was able to write about it myself. That was one of my deepest fears.
OKMagazine.com: You also talk about some other scary things in the book that happened more recently. Can you tell us about how you felt when you found out that Jo cheated on you while pregnant with Isaac?
Article continues below advertisement
KL: I wish I could describe it. I just always had a knot in my stomach. I felt like I was going to throw up. Because I never really knew if we were going to work out and then catching him and him telling me, it's like, how are you supposed to feel? And then it's like, do you stay with them and live with the embarrassment that he cheated on you? Thankfully I have Javi and I am where I am now. That was hard for me.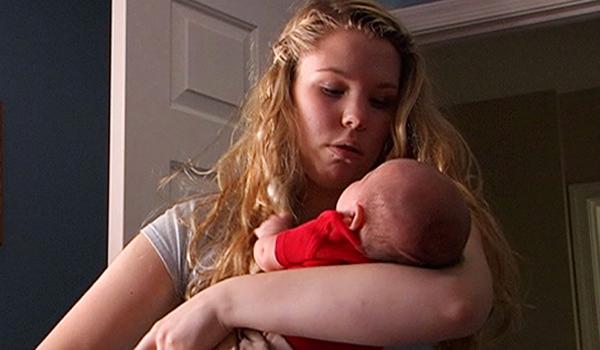 OKMagazine.com: And something we didn't see on 16 & Pregnant was that when he was a baby, Isaac suffered from seizures...
KL: It happened in my lap. And that was the first time I had ever been in an ambulance in my life. And I just didn't know where to go to for support because my mom has been in and out and then Jo was always at work, so I didn't really know who I could count on to be there for me. When you have kids, they become your world. So I just felt like, was it something I did? Was it something that could have been prevented in the future? It was so hard.
Article continues below advertisement
PHOTOS: 10 Things Kailyn Lowry Has To Be Thankful For
OKMagazine.com: And of course a big part of the book is your strained relationship with your mom. What has having her as a mother taught you about yourself?
KL: I learned what mother I don't want to be. I learned how to do things differently than my mom did, probably the complete opposite. But I actually also learned that now I have closure and I understand people are who they are. And while I felt like my whole life my mom chose liquor and drugs over me, that's not really the case. They kind of overtook her life. Life is too short to hold grudges against her and blame her for what she did in the past. She is who she is and I accept it and have closure and have peace for myself. I can't stay mad at her forever.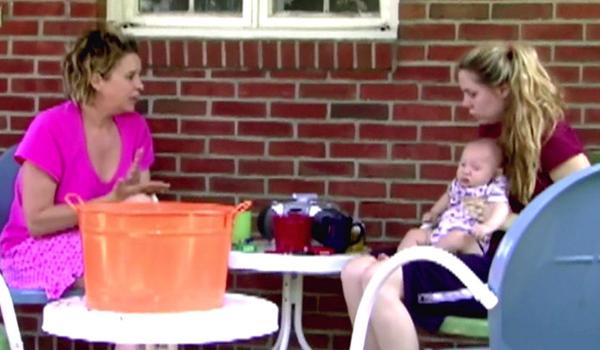 OKMagazine.com: Anything else in the book that you want your fans to know?
KL: I just I think the biggest thing for me is that I just hope that younger girls are reading this. I hope they really take away the things I've been through and are just more careful and don't have sex for as long as they can. You just never know what could happen.
-Reporting by Lindsey DiMattina
For more info on Kailyn and her book, pick up the latest issue of OK! magazine, on newsstands now!