Archive
Kailyn Lowry Teases The Teen Mom 2 Finale and Reunion Show. Plus, Watch an Exclusive Clip!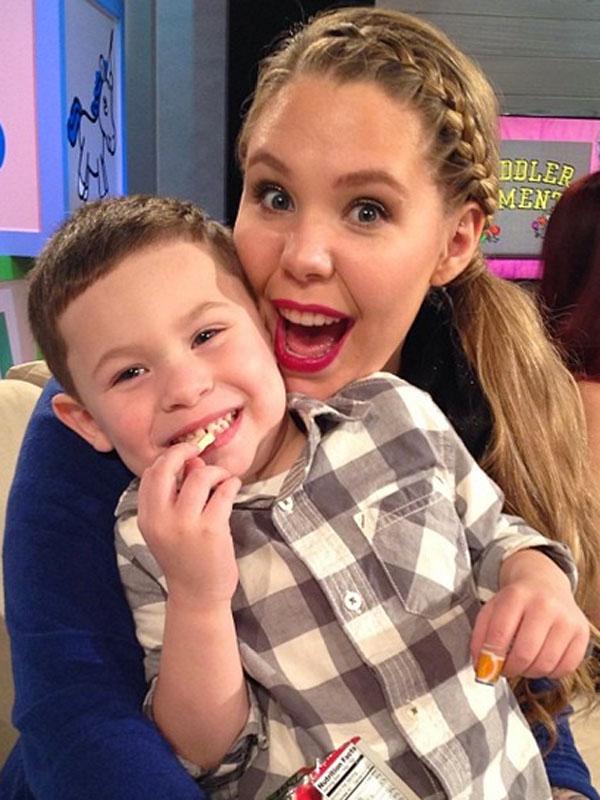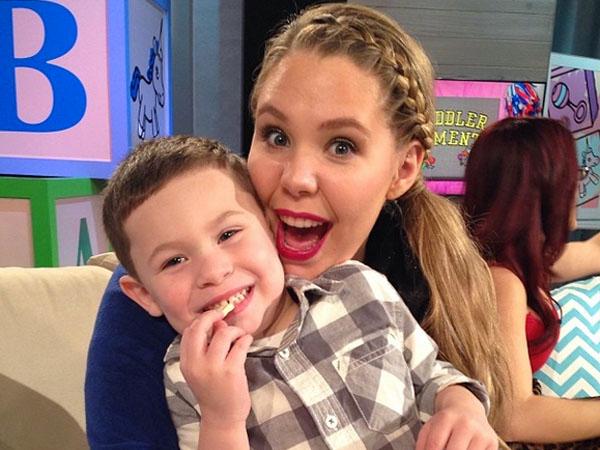 It's pretty crazy that Teen Mom 2 season 5 is already over. But there's no better way to end an epic season full of new babies, new marriages, and custody battles than by summing it all up with Kailyn Lowry! The busy mom of two hopped on the phone to tell us everything from what fans tweeted her about the most in season 5 to how things are going with Jo and Vee these days. She also told us which of the other girls' stories she sympathized with throughout the season and that there'some Jo/Javi drama during the check-up special with Dr. Drew! Keep reading below, and reward yourself at the end of the interview with an exclusive clip of Kailyn and Javi from Sunday's finale. Here goes...
Article continues below advertisement
PHOTOS: The 18 Most Memorable Teen Mom Moments Ever
OKMagazine.com: It's insane that this season is ending already.
Kailyn Lowry Marroquin: I know! I cannot believe it.
OKMagazine.com: What was your favorite scene to watch back from this season?
KLM: Well my favorite so far was the wedding because I didn't get to see it prior to it airing so it was neat to relive the whole wedding day and Isaac. He was such a little gentleman that day.
OK! News: Read Our Recap of Kailyn and Javi's Wedding Episode
OKMagazine.com: He's always such a gentleman! What do you think was the cutest thing that Isaac said this season?
KLM: Um, let me think. Well he says Lincoln is his baby and "his hair is disgusting." And that just cracked me up (laughs). I don't remember him saying that so getting to watch it is kinda fun.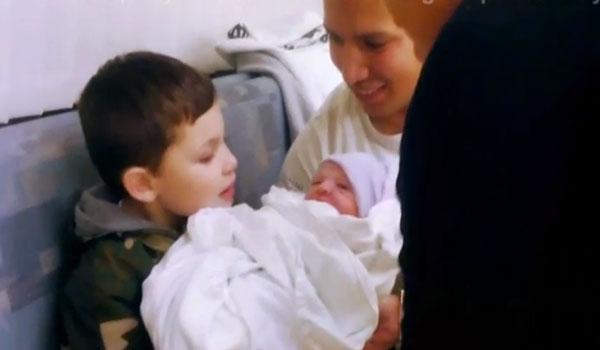 OKMagazine.com: And I love when he said "I have diarrhea" when he went to Jo.
Article continues below advertisement
KLM: Oh, that was hilarious. I got so many tweets for that.
OK! News: Are The Teen Mom Dads Filming a Special for MTV?
OKMagazine.com: What else did you get a lot of tweets for in season 5?
KLM: I think the most tweets were for the wedding. They were saying how sweet it was and Isaac was so cute. Actually, I do get a lot of tweets that Isaac is such a good boy and he was a gentleman throughout the whole season. So between that and the wedding I think I get the most. I think people wish that they saw a little bit more of the wedding which would've been nice but that's ok. Overall it was a great episode. People were excited and saying that they were crying with us and everything.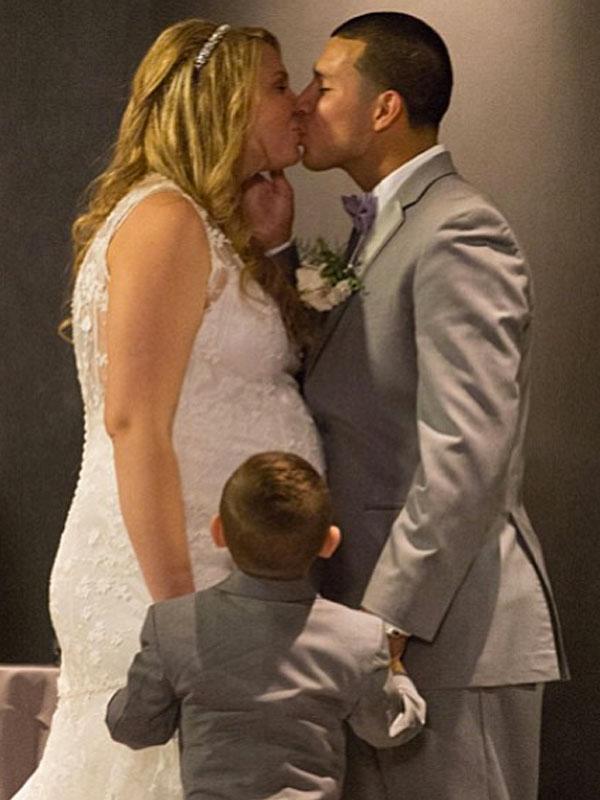 OKMagazine.com: Other than your own, which of the other girls' stories did you feel empathy for this season?
KLM: Oh man. I relate to Leah a lot because I understand my husband being away, I completely get it. There was a period of time where Javi was gone for six months. So I completely get it for her. And Chelsea too, because I saw that Adam had taken her back to court for custody and I've been in and out of court for custody with Jo for four years. It's hard.
Article continues below advertisement
OKMagazine.com: Do you ever get upset that Javi goes away for long periods of time like Leah does with Jeremy?
KLM: With Javi being away, it's hard because I've never had two kids by myself for a month, but whether he's physically here or not, he's there for me. But when we got married we knew exactly what we were getting ourselves into as far as the airforce goes. I knew that there would be periods of time that he would be away.
PHOTOS: 10 Things Kailyn Lowry Celebrated on her 22nd Birthday
OKMagazine.com: How are things going with Jo? We definitely didn't see as much of him this time around.
KLM: Things are fine. We're still working to co-parent and with me and Vee being ok now, it's definitely getting a lot better. I was just at their apartment on Sunday picking up Isaac and Vee was there and everything was fine. But right now things are good. I just feel like I grew up a lot this season. I had to put the past behind me and kinda let Vee do her thing and let Jo do their thing without fighting and stuff.
Article continues below advertisement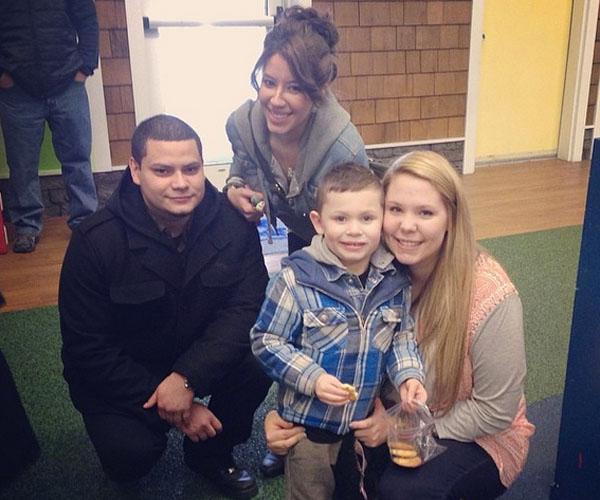 OKMagazine.com: Can you tease the finale at all?
KLM: I actually...I don't get to see the episodes before everyone, I get to see them the same day as everyone else so I don't even know what's in it (laughs)!
OK! News: Watch a Clip from the Teen Mom 2 Season 5 Reunion Show
OKMagazine.com: What about the reunion?
KLM: I don't know anything about anyone else's story but I know for mine, Jo and Javi will be on the stage at the same time and then you'll have to see what happens with that because there's some drama with that.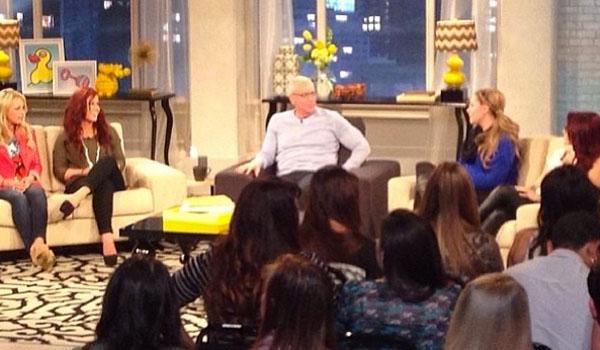 And here's an EXCLUSIVE first look at the finale, where Kailyn adjusts to having two kids and gets upset that she can't spend as much time as she wants to with Isaac. So heartbreaking but you're doing great, Kail!
radar_embed service=5min.com src="http://pshared.5min.com/Scripts/PlayerSeed.js?sid=1126&width=570&height=351&playList=518193232"
Be sure to tune into the Teen Mom 2 finale on Sunday, April 13 at 7pm before the MTV Movie Awards, and the reunion show which airs Tuesday, April 15 at 11pm on MTV! What was your favorite Kailyn moment this season? Are you excited to see the Jo/Javi drama she teased? Tweet us @OKMagazine.