Archive
Is Kendall Jenner Starving Herself? Model's Weight Comes Under Question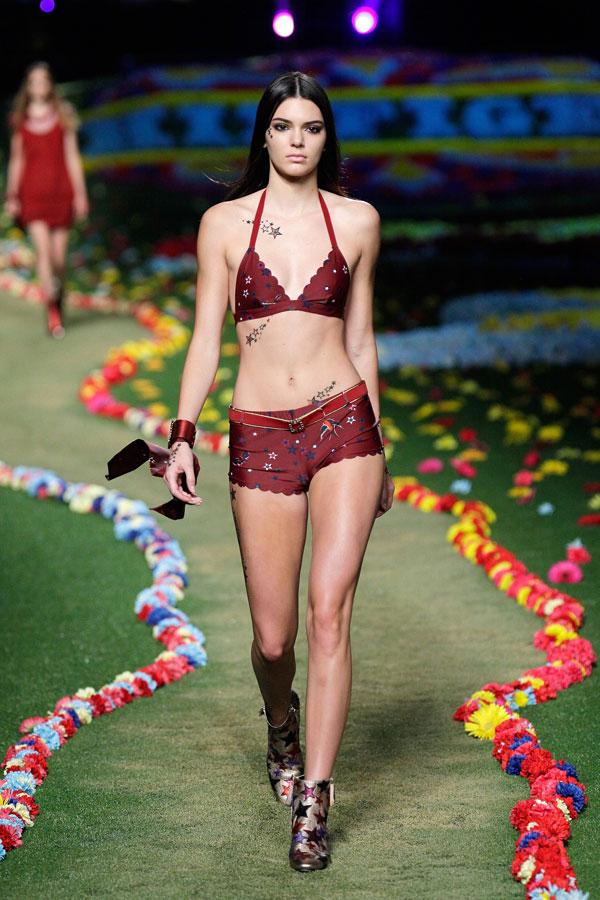 Kendall Jenner has always been slim, but is she taking her weight to dangerous extremes?
The 18-year-old model, who has walked the catwalk for everyone from Givenchy to Marc Jacobs, is reportedly engaging in questionable weight-loss techniques.
"She wants desperately to be taken seriously as a model," according to reports, "and if that means starving herself, she'll do it."
PHOTOS: Kendall Jenner Takes Fashion Week: See All Of Her Runway Moments
Article continues below advertisement
In addition, a source notes, "during a recent family dinner, Kendall ordered just a bunch of raw veggies and nibbled on them. She looked gaunt and pale, like she hadn't eaten for days!"
Let's hope that Kendall is not engaging in a dangerous diet. Maybe she should turn to older sisters Kim and Khloe Kardashian for advice, as they seemed to have lost weight recently in a way healthier way—through exercise and healthier eating.
MORE ON:
celeb weight loss
Following the birth of North in 2013, Kim credited her 50-pound weight loss to the Atkins diet, a low-carbohydrate meal plan. Carbs are drastically reduced, and dieters consume more protein and fat than they would from a normal diet. The body then uses fat as fuel, causing rapid weight loss.
PHOTOS: Kim Kardashian's Butt Transformation Over The Years: Is It Real Or Not?
And Khloe has become a fitness fanatic, often seen heading in and out of the gym by paparazzi. "I've definitely become obsessed with working out!" she said in Cosmopolitan's February issue. "It's actually been about a year and a half that I've been making a lifestyle change. There's no quick fix, I would say."
Do you think Kendall Jenner is engaging in dangerous weight-loss methods? Comment below or tweet us @OKMagazine.