Archive
OK! Or OMG?!: Read Our Review of James Franco and Emma Roberts in Palo Alto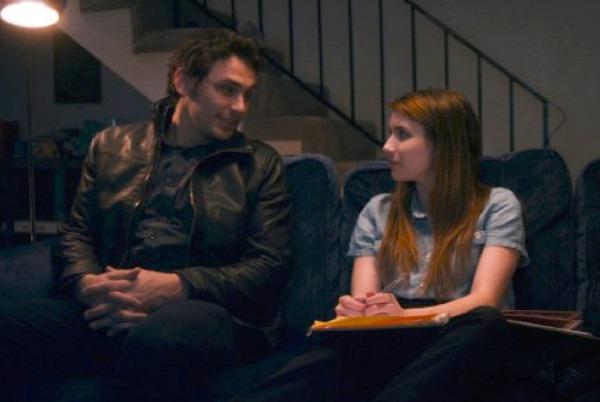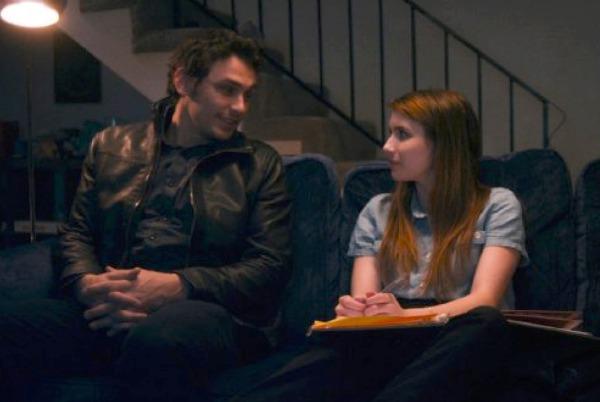 Article continues below advertisement
The film is basically the same thing as the story it is trying to tell: immature but wanting to be significant and thinking it's grown up, wants to rebel but deep down is innocent, vulnerable and good in its core, and is ultimately just trying to figure things out. The movie tries to tie many of the short stories into one cohesive story about a group of high school kids: some acquaintances, some friends, some more than friends, some frenemies. It follows them to soccer practice, parties and hookups. You know, normal teen stuff. The main character, April (Emma Roberts), seems to be an image of a teenager from the mind of an adult. Smart but broody and a good kid hidden under a bad attitude. Our first introduction to April is when she's smoking a cigarette before joining soccer practice. A kid who is rebelling, yet responsible enough to know she needs an extracurricular for her college applications. She also spends her weekend nights babysitting the son of her soccer coach (Franco), which ends up becoming a "more than a soccer coach" relationship. Luckily, April is smart enough to end up feeling creeped out, even as Franco tries to be sweet and romantic while "wooing" her, if you want to call it that. Smart decision, and not one every teen in her position might ultimately make, especially if their soccer coach looked like that.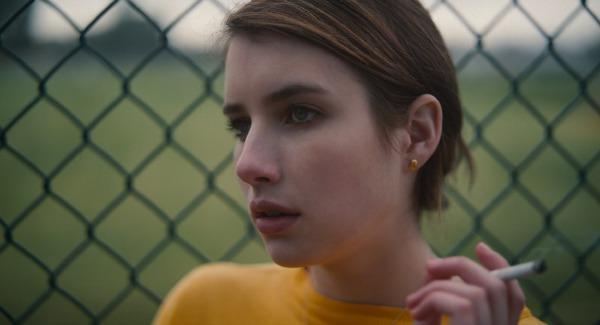 It's also worth noting that many wondered if Franco's borderline inappropriate Instagramming with a 17-year-old last month was just his artsy way of promoting this film. The film certainly echoes that theme, and you have to wonder, how much of Franco's "art" is really coincidental? That would certainly be a risk for him, but ultimately you can't really put it past Franco to pull a stunt like that for this film.
Article continues below advertisement
WATCH: The world needs an Amy Poehler speech every week
The high school setting allows Coppola to weave the stories together in a way that makes sense...for the most part. But the missed opportunity comes from the ancillary characters in the film. Pretty Little Liars star Keegan Allen shows up for a few seconds, and sure, trying to force his character into the story any further might not have made sense. It just would've been interesting to see him in a role like this for a little longer instead of just throwing him into the mix for a random cameo. And while also only in a brief scene, Chris Messina uses every ounce of his talent (pun intended), and all we can say is: Mindy Kaling, please write a scene where Danny Castellano gets high, maybe even by accident. Please.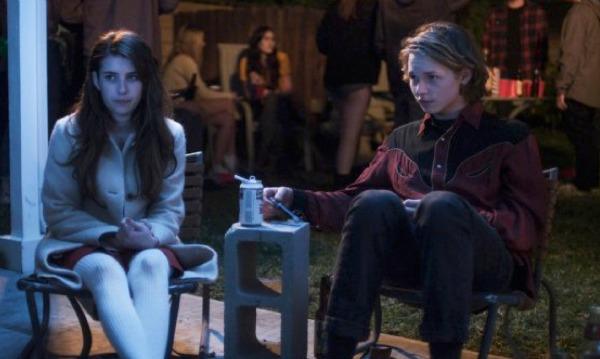 There's potential in supporting characters Nat Wolff and Zoe Levin, but while they're never really given anything interesting enough to explore, the real one to watch is Jack Kilmer. He's, you guessed it, son of Val, who is also briefly in the film. But for his first movie role ever? Jack really brings some heart to his character Teddy, as a rebellious, experimenting but ultimately lost, confused and vulnerable teen. That theme again.
Article continues below advertisement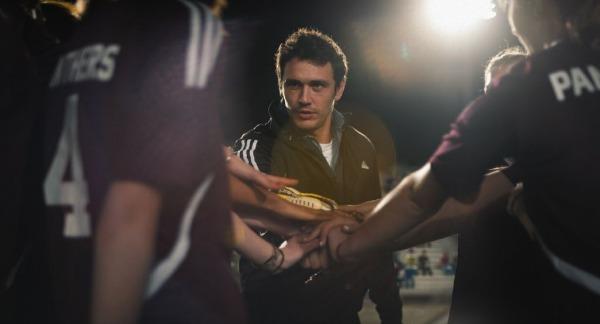 Which is basically what this film is. Tons of potential, wants to be really good, but ultimately is a little bit confused about the story it truly wants to tell. Is it about teens? Is is about that creepo soccer coach? Is it about the special kind of people that live in this northern California town? Each of those stories could make an interesting film on its own, and while they may (or may not) make sense in the book, it just causes a lot of bouncing around in the film. Emma Roberts delivers, as she usually does, and if you're a James Franco fan you might enjoy seeing him be handsome yet inappropriate. Or you could just follow him on Instagram, where you'll get the same thing, and it might even prove to be more entertaining.