Archive
'Unstable!' Farrah Abraham SLAMS Boyfriend Simon Saran In A 'Teen Mom OG' Clip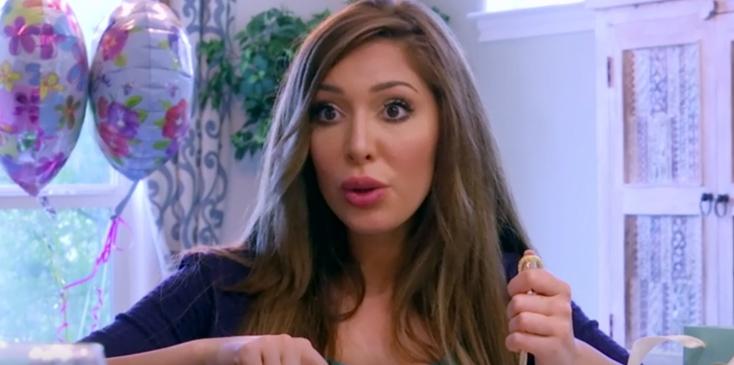 Ouch!
In a sneak peek clip for Teen Mom OG, Farrah Abraham slammed her on-again-off-again-boyfriend Simon Saran, despite him sending her a thoughtful Mother's Day gift.
"I noticed over there on the table that Simon sent you something, what is going on with that?," Michael, Farrah's father, asks her during brunch. "I'm happy he sent me a Mother's Day thing, but when I was organizing everything at the new house that I purchased in LA, it was rough. It was all over the place crazy," she explains.
Article continues below advertisement
She continued, "I can't believe the person who I was trying to have a good relationship with really turned out to be someone who is kind of unstable and isn't in touch with their own emotions and feelings."
Farrah's father offered her some advice and explained that Sophia should be thought about in this situation. "But the bottom is, you do not, for the sake of your daughter, can't be in a relationship of guessing, wishing, hoping...so the question is, is it done?," he asks. Farrah replies with tears in her eyes, "I don't want him around in my life and I think he's a negative person and I cannot stand it."
Watch the heartbreaking conversation in the clip below! Teen Mom OG airs Monday nights at 9PM ET on MTV!