BABIES
Actress Sarah Wynter Has a Boy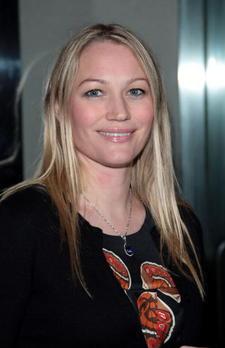 24 star Sarah Wynter has given birth to a son.
Oscar Dallasa was born on Jan. 14, weighing in at 6 lbs 4 oz. He is the first child for the Aussie actress, best known as Kate Warner on the FOX series, and her husband, Details editor-in-chief Daniel Peres.
"We are delighted with the birth of our son Oscar Dallas Wynter Peres," the couple said. "We are all happy and healthy."
The duo tied the knot in 2005 and Sarah, 34, expressed her interest in starting a family not long afterwards.
Article continues below advertisement
"We would definitely like kids," she said. "Though I'm not on the time clock yet."