BABIES
Adam Sandler is "Pro-Life"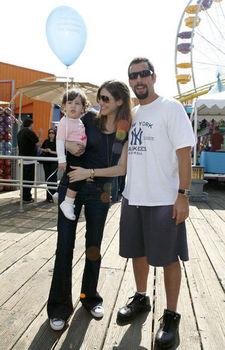 is not joking around when it comes to his daughter, Sadie, 16 months.
Now that he's a parent, the 41-year-old funny man wants time to be on his side for the sake of his look-alike daughter, he tells OK! at the CelEBration at the Pier over the weekend.
"I want to live longer now and make sure I'm around for the kid," Adam tells OK!. "That's number one."
Sadie's mom is Adam's wife of four years,
Article continues below advertisement