BABIES
Halle Confirms Pregnancy!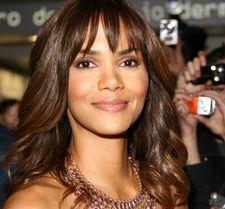 Oscar-winner has confirmed to Access Hollywood that she is indeed three months pregnant with model boyfriend 's baby.
In the interview to air tonight (Sept. 4), the 41-year-old beauty says, "Gabriel and I are beyond excited, and I've waited a long time for this moment in life. Now the next seven months will be the longest of my life!"
Article continues below advertisement