BABIES
Jennifer Lopez's Movie Worries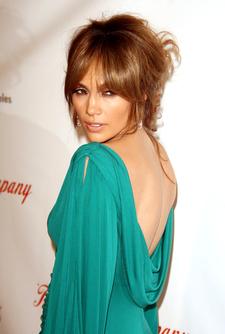 Who knew calm, cool and collected Jennifer Lopez ever worried about anything? The mother of twins admits she was anxious about returning to work in the movies before arriving on the set of The Back-Up Plan.
"The few days before I got really nervous I was like, what if I forgot how to act?" she tells Entertainment Tonight of her return after a three-year hiatus from the silver screen.
One thing that doesn't worry her a bit is being a working mom to twins Max and Emme.
Article continues below advertisement
"I bring the babies to work with me. I love it. Honestly, one of the best days of my life was the first day back working on this film," she gushes. "I wanted to do this film really badly and bringing my babies with me that first morning, I was like, 'Oh my God, they're with me, I'm making a movie, they're here!' It's great having kids on set. It's the best."
The Back-Up Plan revolves around a woman, Zoe, who wants to be a mom but just can't find the right guy. On the day she gets artificially inseminated, she meets what could be Mr. Right, played by Alex O'Laughlin.
PICS FROM THE SET OF THE BACK-UP PLAN: