BABIES
Mama Mimi?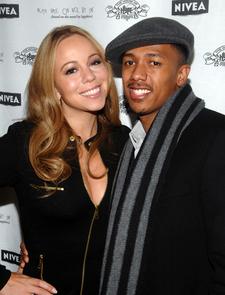 Are Mariah Carey and Nick Cannon hoping to start a family?
The happy couple were spotted outside the Southern California Reproductive Center in Beverly Hills on Feb. 19, where they reportedly consulted with a prenatal specialist.
How many kids do they want? "Mariah's gonna be the new Octo-Mom in a minute!," Nick, 28, joked to OK! during Vibe's V Sessions Live launch, Feb. 25 in NYC.
"We gonna have the next octuplets."
Article continues below advertisement
According to reports, Mariah, 38, and her comedian hubby tried to conceive naturally before hitting the clinic visited by Jennifer Lopez.
This would be a first child for both Nick and Mariah, who will be celebrating their one year wedding anniversary on April 30.