BABIES
Source: Britney Custody Ruling May Be Delayed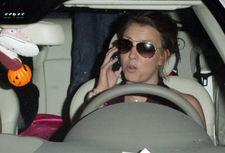 Looks like Britney Spears and Kevin Federline might need to wait until Wednesday to hear the judge's decision on their drawn-out custody battle over their two boys, Sean Preston, 2, and 1-year-old Jayden James. But according to a source close to the family, it's not the judge's fault for the delay.
"Attorneys for both sides have asked the judge to hold off on issuing his ruling until Wednesday," the source explains to OK!, adding, "by that point, all the weekly entertainment magazines will have gone to press and it'll be too late to get the story in."
Article continues below advertisement
However, some insiders tell OK! that it's unlikely the judge will go along with the lawyers' request and the ruling may end up being released as soon as later Monday afternoon.
So until we hear otherwise, OK! remains poised to bring you the decision as it happens.