BABIES
'Teen Mom 2's Chelsea Houska Details Pregnancy With Baby No. 4: 'Definitely Has Been Different'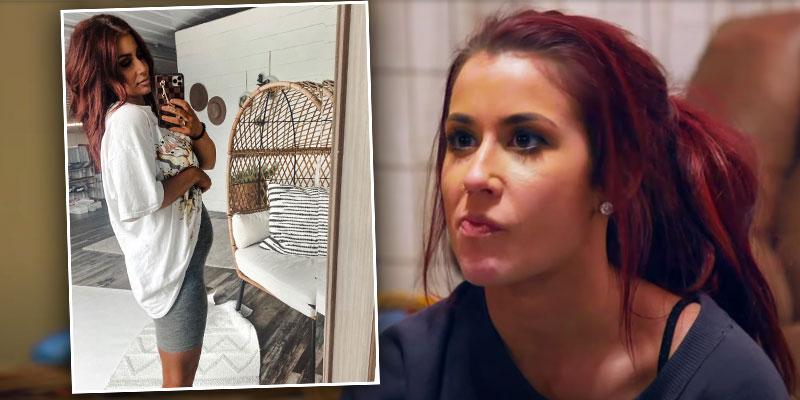 Fourth time's a charm? Teen Mom 2 star Chelsea Houska thought she was a "pro" at being pregnant, but after announcing she was expecting baby No. 4, she realized all pregnancies aren't the same.
"I thought, 'OK, I've had a boy and two girls. I know what this will be like' but this one has definitely been different," she told E! News.
"This one is definitely throwing me for a loop," she added. "I'm definitely more sick. I have acne. I've never had that during my pregnancy."
Article continues below advertisement
Article continues below advertisement
"He's so sweet and supportive and even if I'm not feeling the greatest or look the greatest, he's always telling me, 'Oh you're so beautiful' and making sure to lift me up. He's so great," she shared. Houska also shares her 10-year-old daughter, Aubree, with estranged ex Adam Lind. Aubree legally took DeBoer's last name in 2018 when she officially became Aubree Lind-DeBoer.
The red-headed beauty announced via Instagram in early August that she and DeBoer were expecting their third child together.
"One more DeBoer! Coming early 2021," she captioned the photo.
She quipped that she's not very good at lying so she felt it was best to stay away from social media until she was ready to reveal the big announcement. Days later, the excited couple posted a gender reveal photo with pink confetti falling around them.
With the season 10 premiere of Teen Mom 2 happening on September 1, Houska recently reflected on how far she's come over the years.
Article continues below advertisement
'TEEN MOM 2' STAR KAILYN LOWRY REVEALS 4TH SON'S NAME IN ADORABLE NEW PHOTO
When looking back at memories from when she first started on 16 and Pregnant, and to where she is now, the South Dakota native said it makes her "heart ache."
"Ten years, one husband, and two more kids later … Chelsea Houska's dreams have all come true. Witness her journey since 16 and Pregnant days to Teen Mom 2 on our official Facebook page," MTV's Twitter account posted with a video of Houska giving birth to her first daughter, Aubree.
DeBoer retweeted it with a comment, writing, "Seeing this knowing what I know now ... makes my heart ache. What a journey it has been."
Teen Mom 2 season 10 premieres Tuesday, September 1 on MTV.