COUPLES
So Sweet! Melissa McCarthy Celebrates 15-Year Anniversary With Hubby Ben Falcone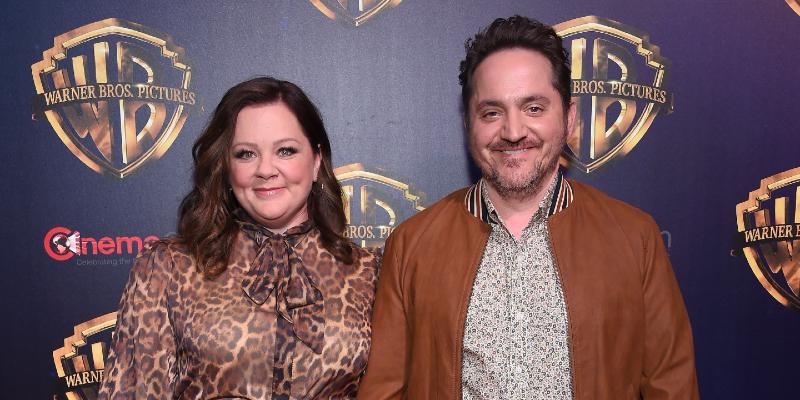 A Hollywood love story! Melissa McCarthy took to Instagram to write a sweet note to her husband, Ben Falcone, in honor of their milestone anniversary.
"15 years ago today I married the kindest, funniest and weirdest human I've ever met," the 50-year-old actress captioned an old photo of herself with Falcone. "Grateful every single day!!!"
Of course, people couldn't help but comment on the precious moment. One person wrote, "You two are the cutest!!!!!!!! Happy Anniversary to the funniest/coolest/badass couple out there!" while another echoed, "I think your relationship with your hubby is amazing and beautiful. I truly enjoy your movies and who you are!"
Article continues below advertisement
CELEBRITY VIRGOS! BEYONCÉ, NICK JONAS, ZENDAYA & MORE
"And he is one heck of an Air Marshall!" a third person quipped, referring to his hilarious role in Bridesmaids.
For his part, the 47-year-old hilariously uploaded a photo of McCarthy holding two rabbits. "Was scrolling through my phone and came across this photo," he began. "Can't remember seeing it before. Two things: A) I'm so lucky and grateful to be married to such a lovely, smart, kind and wonderful person B) why is there a skunk in the picture? Happy fifteenth Anniversary, Mooch! Here's to 500 more (I am assuming we will kinda be robots for 400 of those years)."
Article continues below advertisement
"There's a lot of serious stuff happening in the world, and we don't have to have it in the house," she said. "I always say I'm living in a constant old Calgon commercial where every single day in our house there's people yelling, people coming in and out, people riding through the living room. Our youngest is constantly on some kind of wheeled thing ripping through the house, and I just kind of love it."