COUPLES
Pete Davidson And Ariana Grande Split Up And Call Off Engagement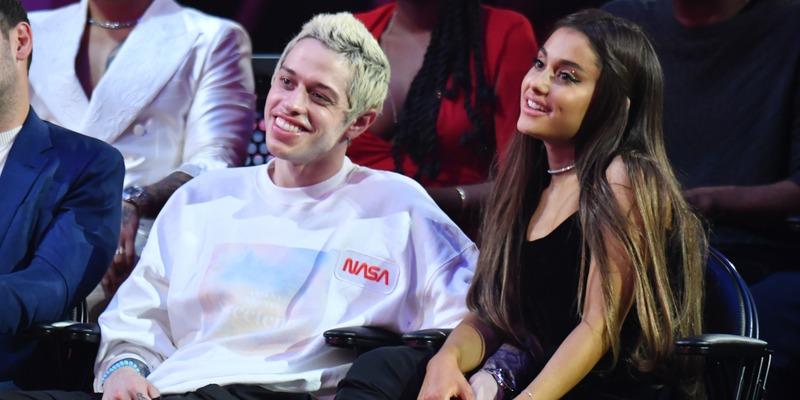 It's been reported that Ariana Grande and Pete Davidson have split up and called off their engagement in the process.
Sources for The Blast claimed that it happened over the past couple of days, saying that she's been through a lot in the past couple of months and needed time to "work on herself".
The "God is a Woman" singer also pulled out of a cancer benefit one day before it took place on Friday. Her manager, Scooter Braun, was there however, and did allude to the break up while he was on stage.
Article continues below advertisement
"Someone I'm very close to was supposed to come sing for you today, and because of things that she's going through, she couldn't be here today," he said. "And while I was frustrated, being the manager, my wife, being who she always is, just looked at me and she goes, 'She needs this time.'"
Ariana and Pete's whirlwind relationship started in May and were engaged only weeks later. They both got a ton of tribute tattoos for each other (one of which he covered up earlier this week) in the process and proclaimed their love for one another several times on social media.
During their time together, she also had to deal with the unfortunate and shocking passing of her ex-boyfriend Mac Miller.
What are your thoughts on this shocking news? Sound off in the comments!