PHOTOS
From Engaged To Over: Ariana Grande And Pete Davidson's Relationship Timeline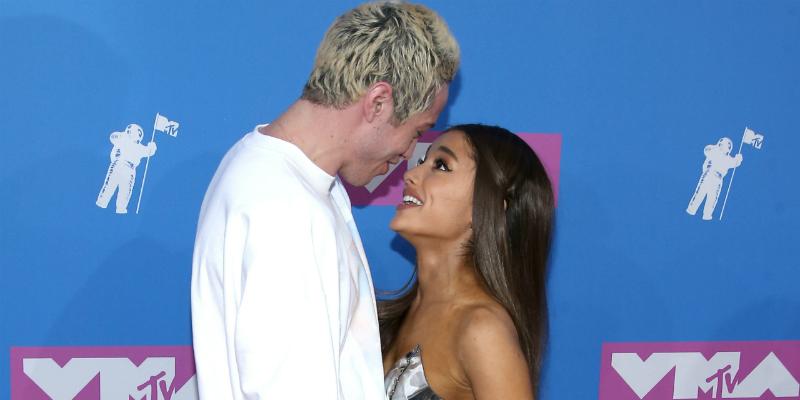 There are whirlwind romances, and then there is Ariana Grande and Pete Davidson. With the news that Ariana and Pete broke up, it is time to look back and explore how the comedian and pop singer met, when they got together and when exactly was their moment to announce to the world that their passion for each other was official.
MORE: 7 Signs that pointed to Ariana Grande and Pete Davidson's split.
Since the rumors first swirled that the star of Saturday Night Live and the "No Tears Left to Cry" chanteuse were an item, there has been a collective fascination with their relationship. To say they were an unlikely pair is an understatement. He even had fun with that aspect and used his engagement to the pop superstar for laughs on his sketch comedy hit.
Article continues below advertisement
When exactly did they meet?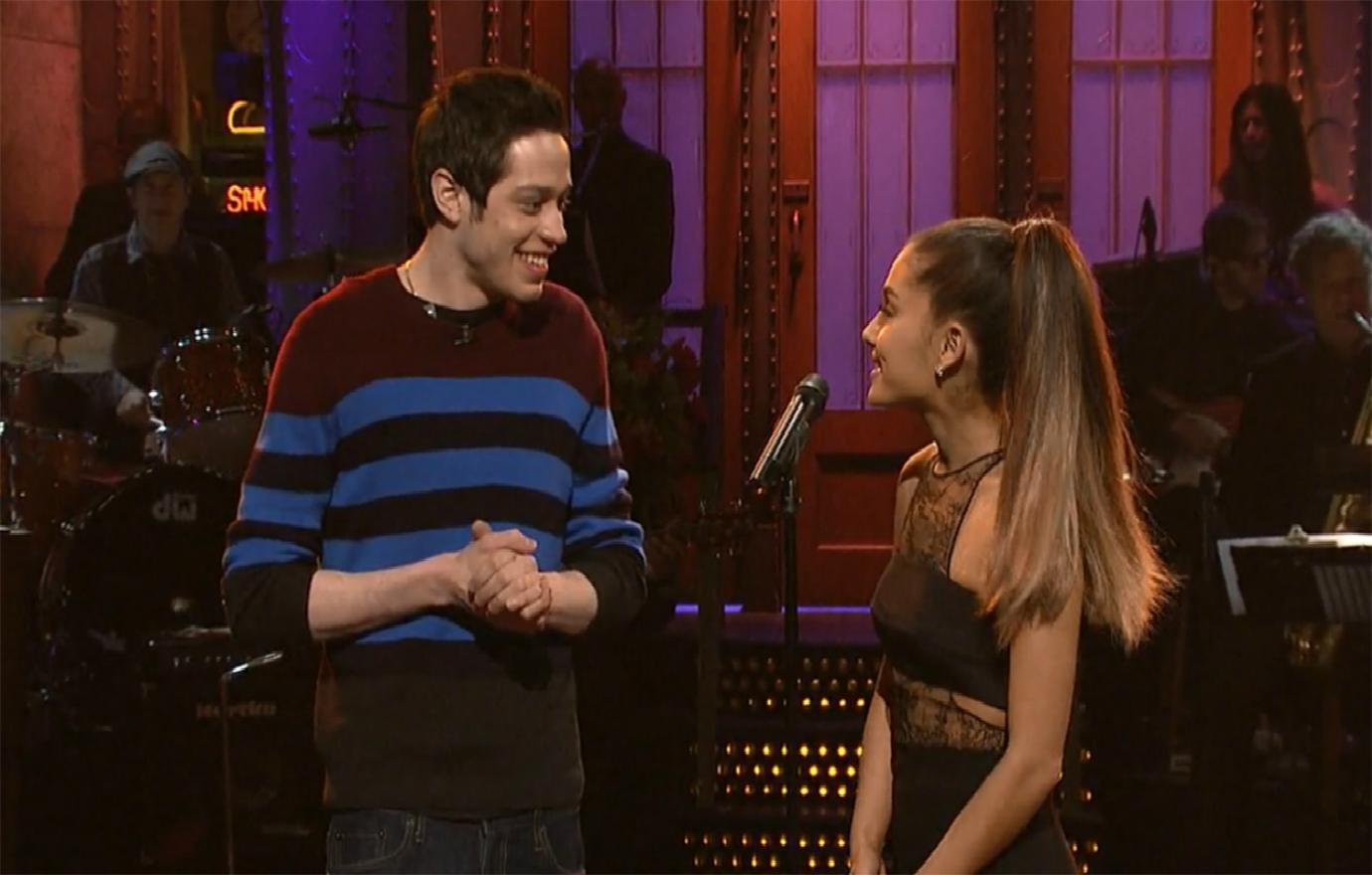 In what should be shocking to no one, Ariana and Pete actually met on the set of his hit sketch show, Saturday Night Live. Ariana was a guest on a March 2016 episode (who could forget her impeccable impression of Jennifer Lawrence?), but Pete was already dating someone, and Ariana would begin dating someone seriously that would end up haunting her eventual romance with Pete. Who you ask?
Article continues below advertisement
Who was Ariana dating before Pete?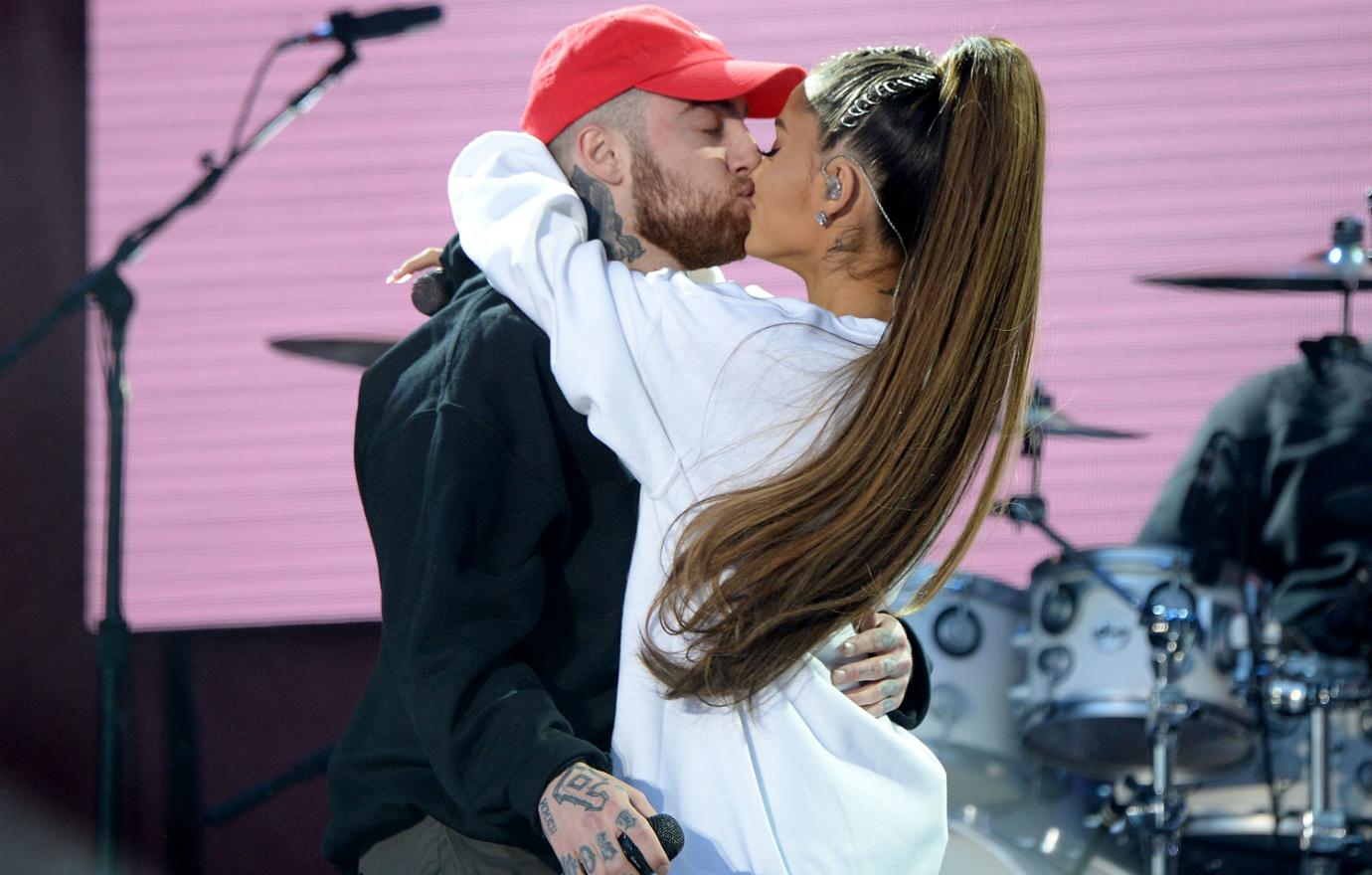 The early days of May saw Ariana ending a relationship with Mac Miller (a situation that would linger over her relationship with Pete—through to the end). The musical pair got together in September of 2016 and were last seen together at Coachella in April of 2018. She confirmed the split with an Instagram post, giving Mac a vote of confidence in all his future endeavors. "I can't wait to know and support you forever and I'm so proud of you," she stated.
Article continues below advertisement
Who was Pete dating before Ariana?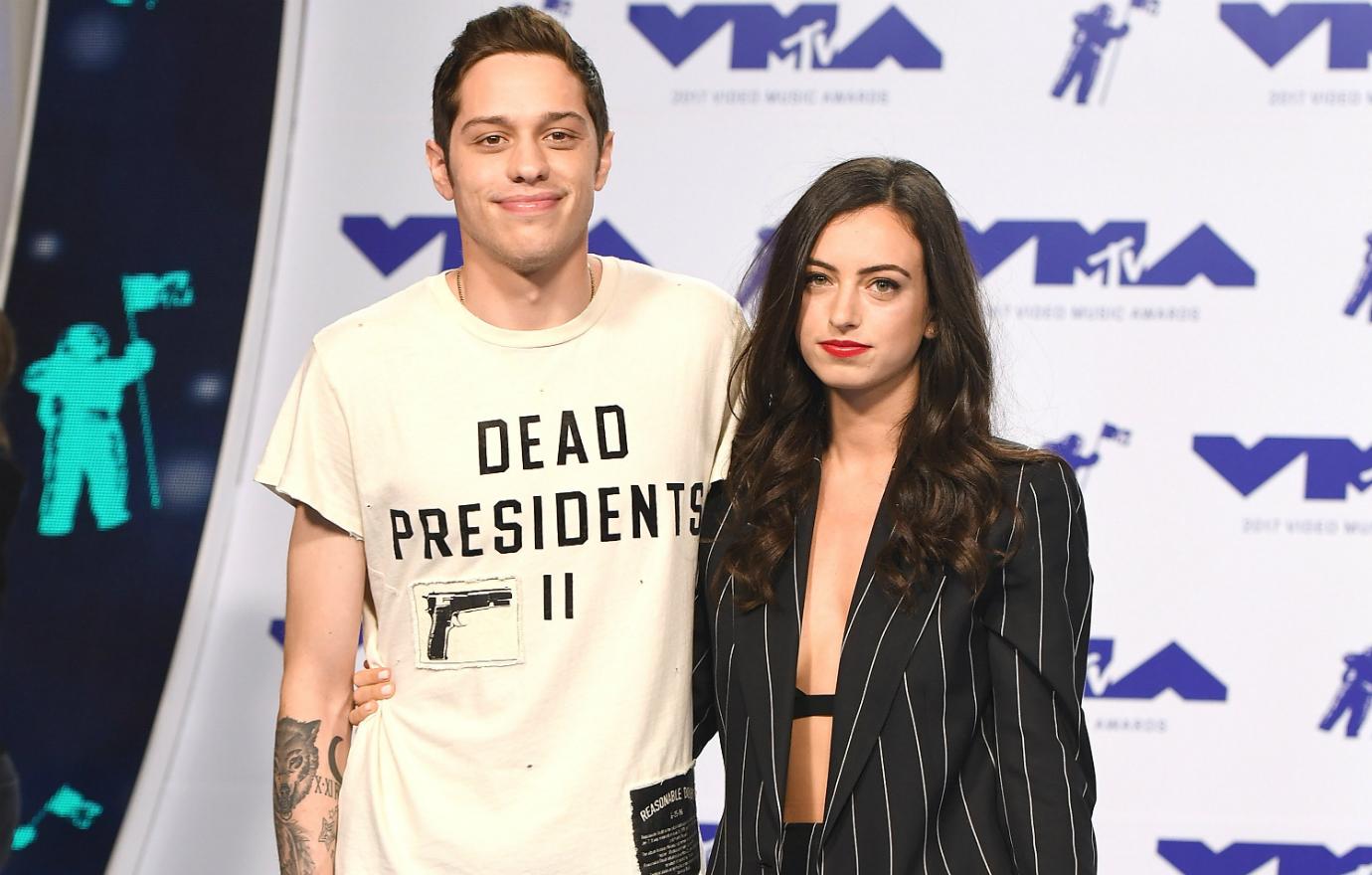 The SNL star broke it off with his girlfriend, Cazzie David, in May as well. Cazzie is the daughter of Seinfeld co-creator Larry David (and more recent HBO hit, Curb Your Enthusiasm). They say timing is everything because both break-ups arrived as the duo were about to be on the same page when she visited his show again.
Article continues below advertisement
Why should Ariana and Pete thank Melissa McCarthy?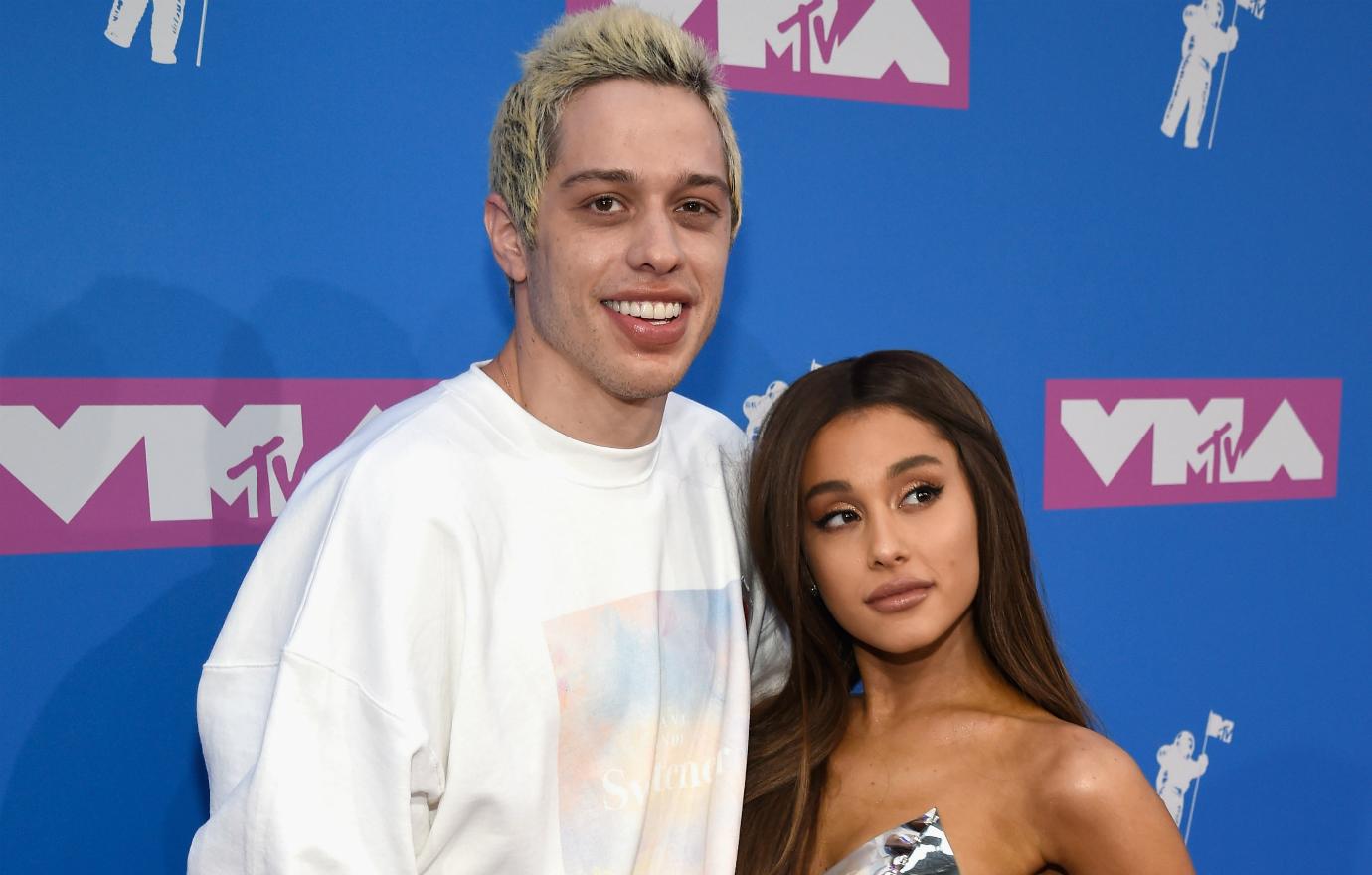 Who would have thought that Ariana and Pete would have Melissa McCarthy to thank, of all people, for their relationship even happening? It was at the after party for the May 13 SNL episode, hosted by Melissa, that Ariana and Pete first truly connected. Sizzling sparks must have flown, judging by how quickly their relationship went from "just dating" to engaged.
Article continues below advertisement
What signs signaled they were serious?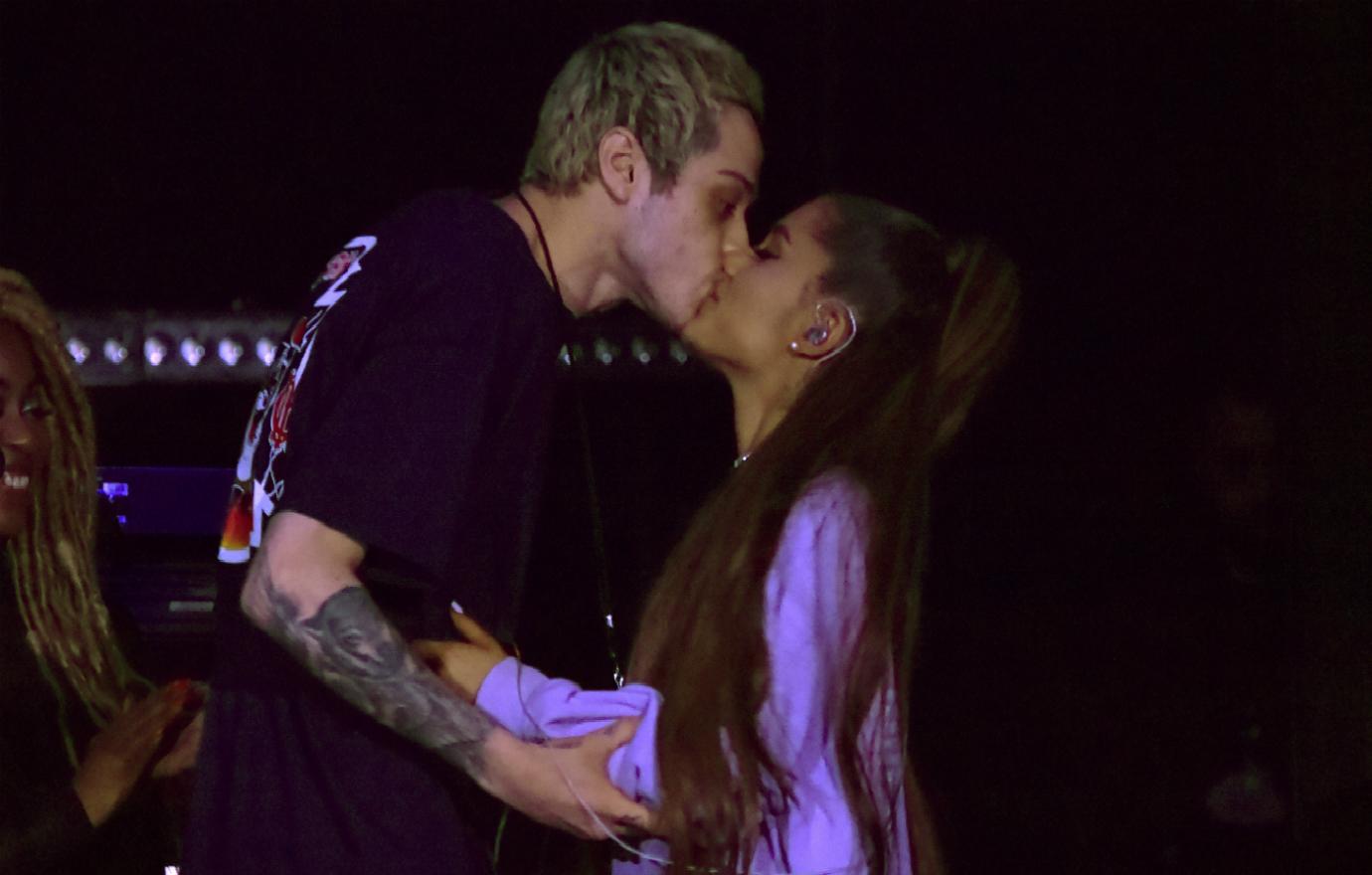 At the May 20 Billboard Music Awards, Ariana and Pete were seen exhibiting major PDA, and to anyone who was there, it appeared that pop culture had its new hot couple. After she performed, Pete was right there… arm around her.
Article continues below advertisement
Did they use social media as a flirtation device?
Yes, they did… and frequently. For example, a May 24 Instagram selfie saw Ariana posting a tattoo of a bee with "heart" wings. If one reads between the lines, it was the couple's way of putting the world on notice—Ariana and Pete were officially "on."
Article continues below advertisement
When exactly did they get engaged?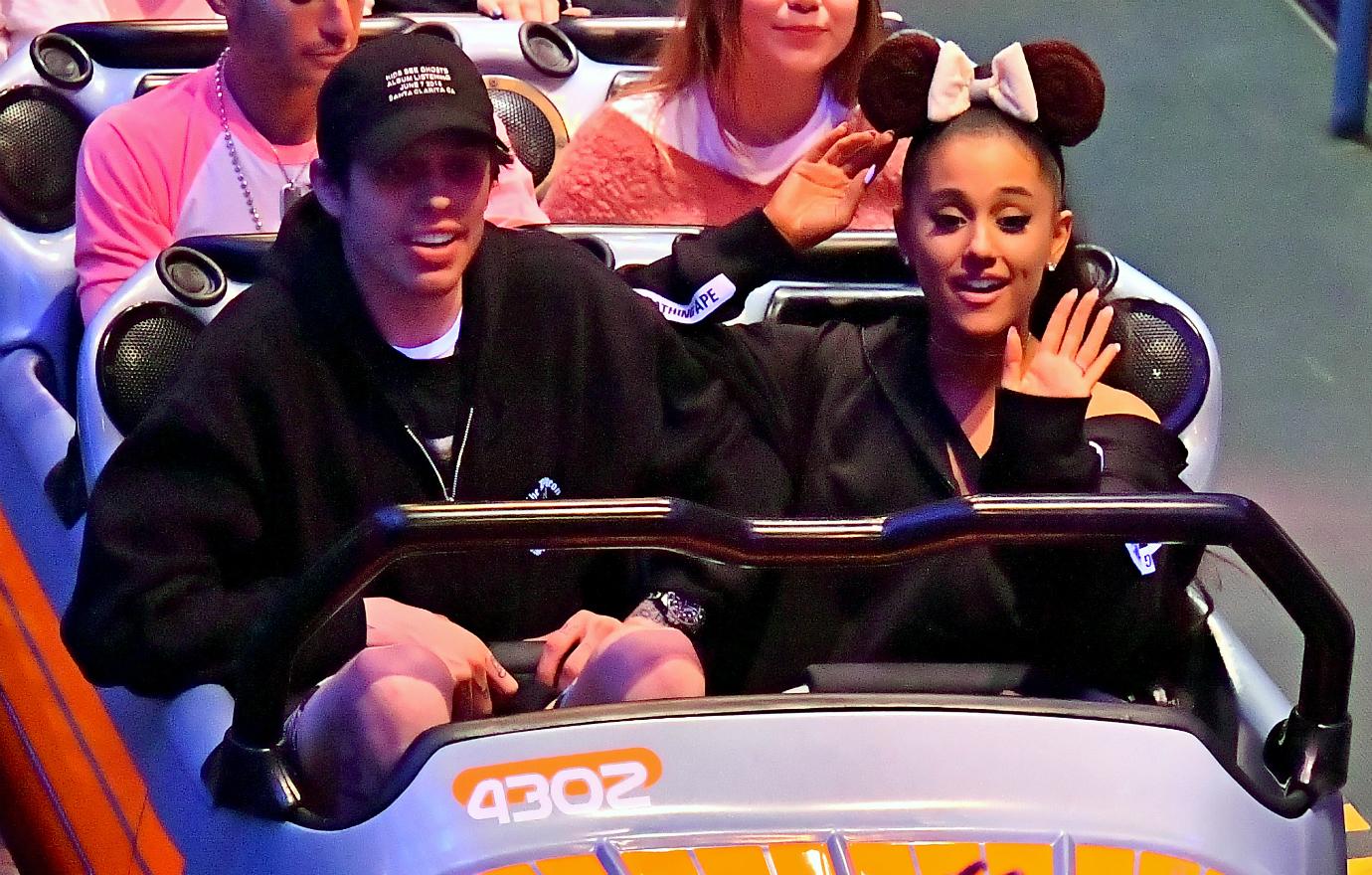 An exact date that Pete popped the question and Ariana said, "yes," is unclear. What is known is that Us Weekly broke the story that the pair was engaged on June 11. They had been dating merely a few weeks. How did they celebrate? Well, the couple went to Disneyland!
Article continues below advertisement
How much was that rock?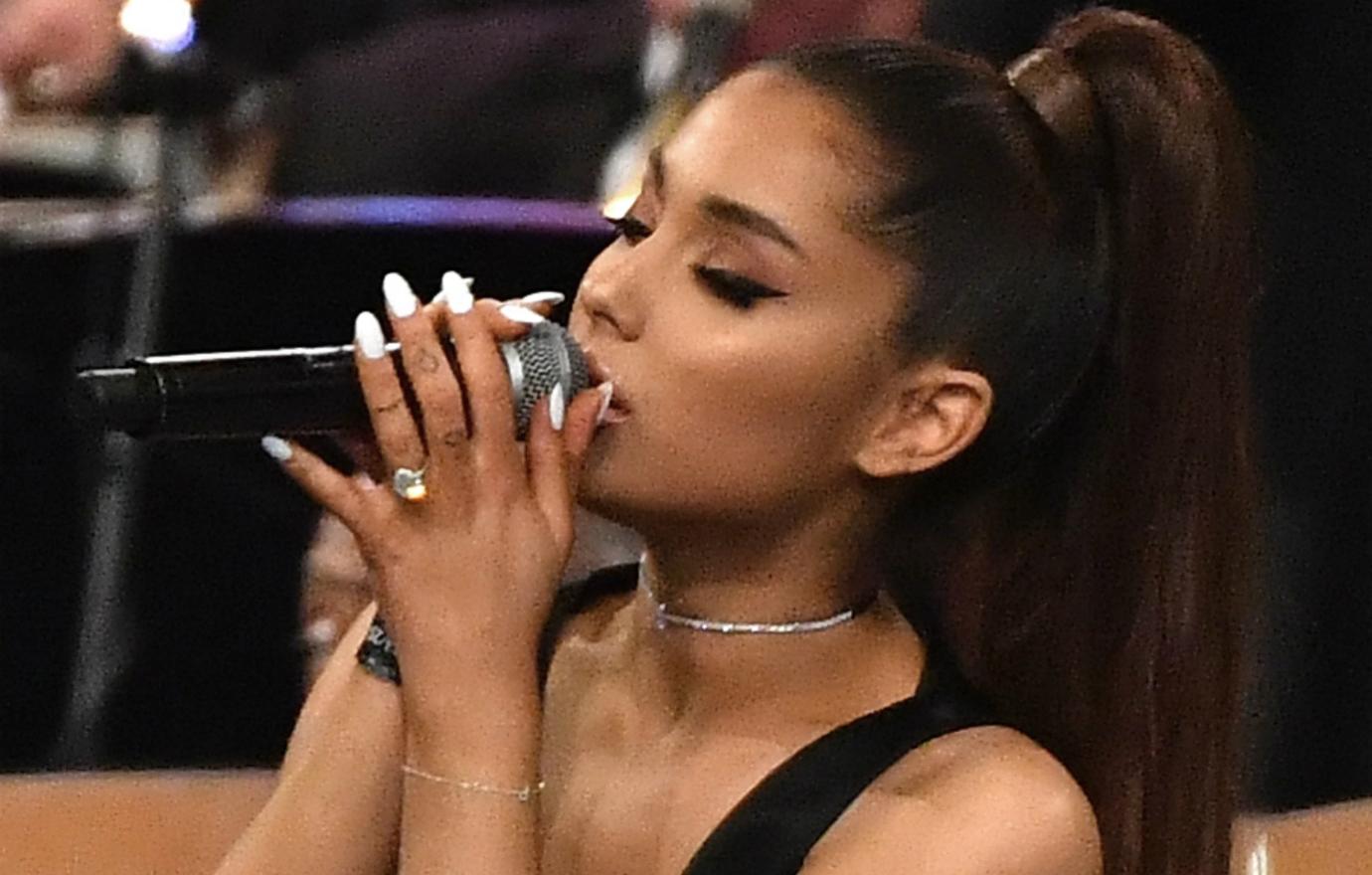 The superstar singer must have been beside herself when Pete popped the question. Especially since Ariana had, just days before, taken to social media to say that, "Pete Davidson is the best person on earth." Being presented a $93,000 engagement ring didn't hurt things either!
Article continues below advertisement
When did Pete know Ariana was "The One?"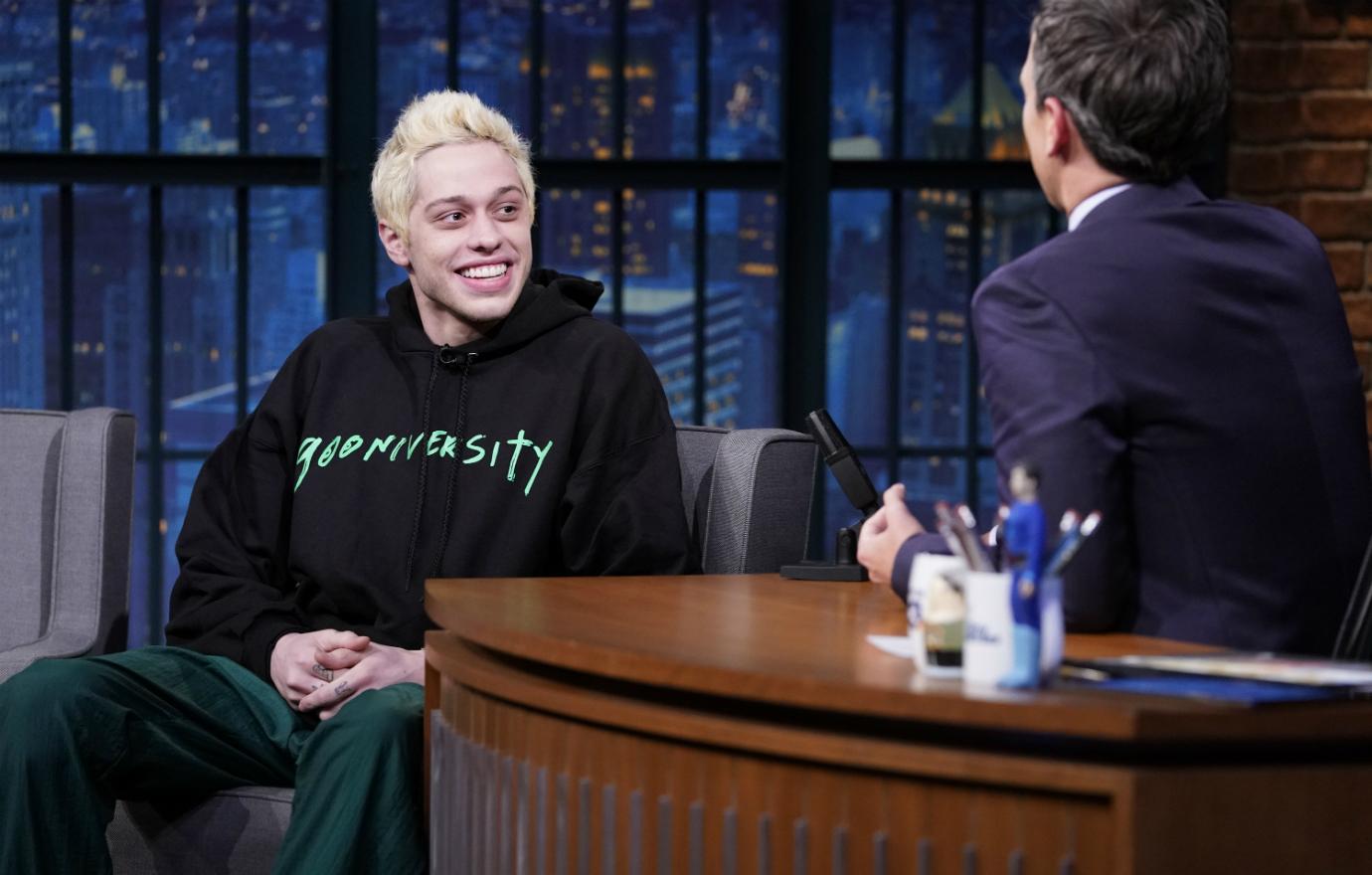 According to an interview he did in GQ, he knew immediately. "The day I met her, I was like, 'Hey, I'll marry you tomorrow.'" Got to give it to a man who knows what he wants.
Article continues below advertisement
Didn't they get matching ink?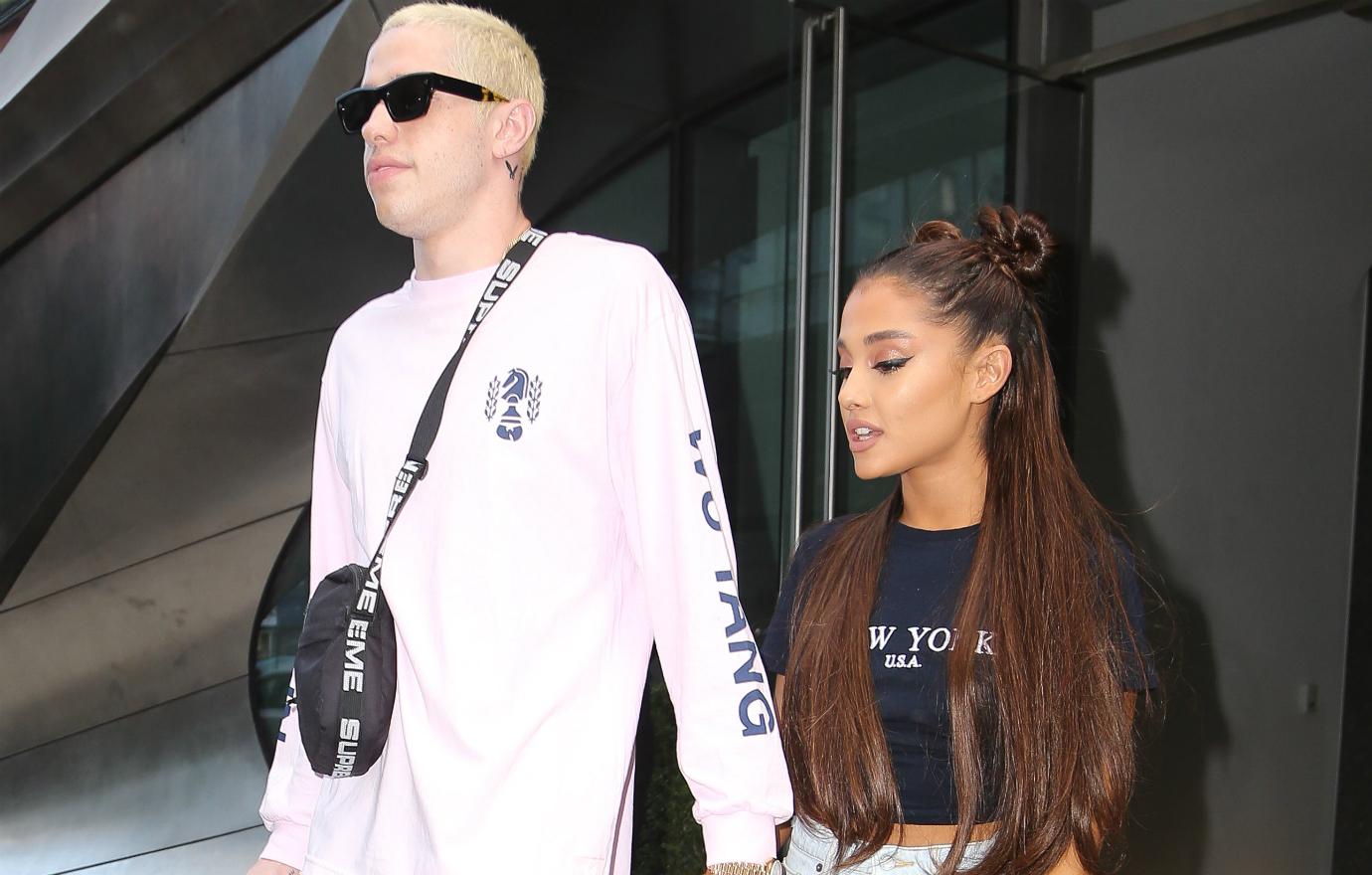 Categorize this answer in the "it hurt immensely, but still is so cute" department. Yes, Ariana and Pete got matching tattoos on June 19. "What did they get," you ask? How about a phrase that has significant meaning to her. "H2GKMO." It means, "Honest to God, knock me out."
Article continues below advertisement
How did Pete describe the experience of being engaged to Ariana?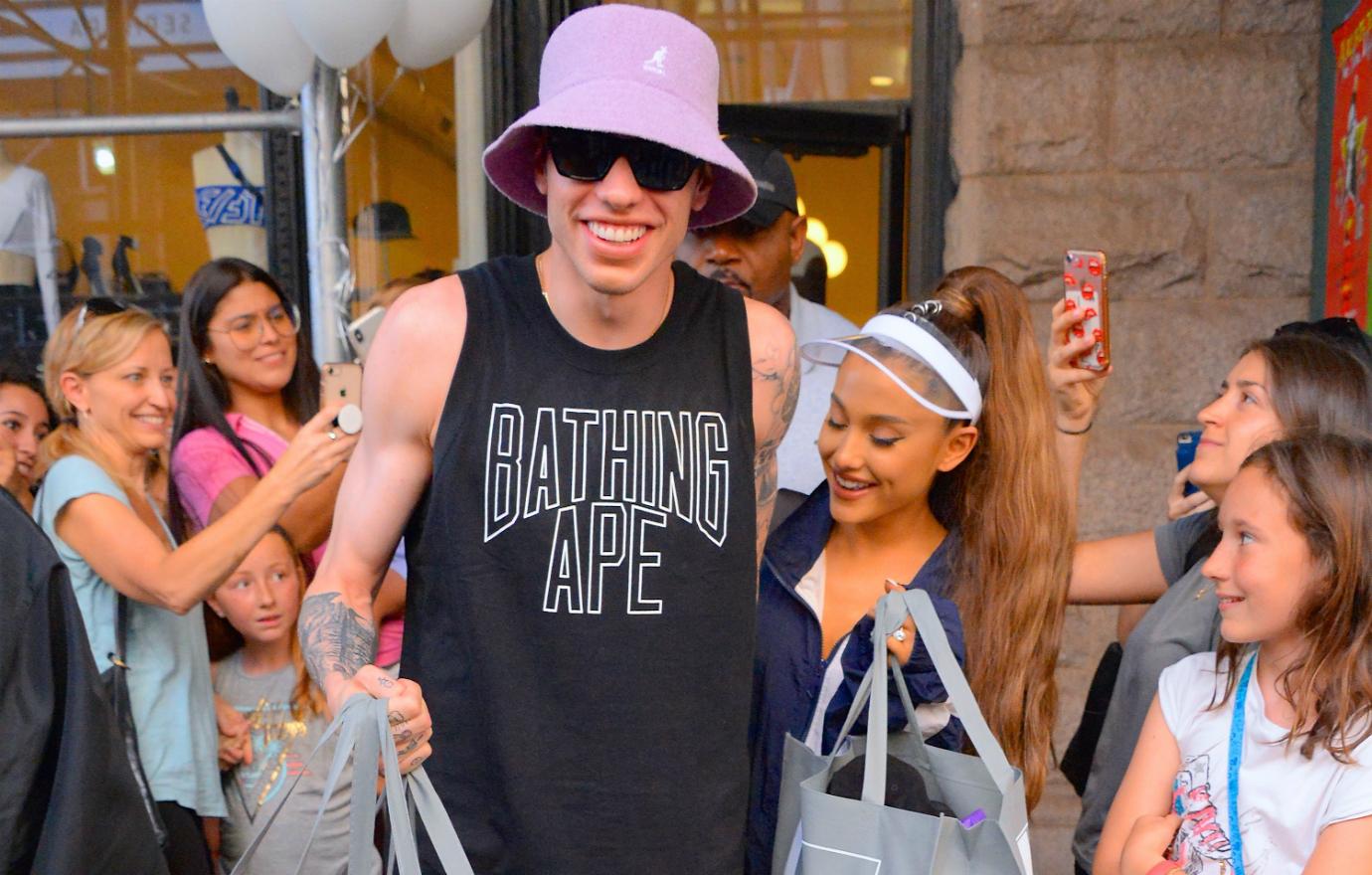 The SNL star went on The Tonight Show with Jimmy Fallon and looked every bit the man who felt unbelievably lucky. Pete told host Jimmy Fallon that being engaged was "f***ing lit" and said he felt like he "won the lottery."
Article continues below advertisement
What did Pete say on Ariana's 25th birthday to signify the big day?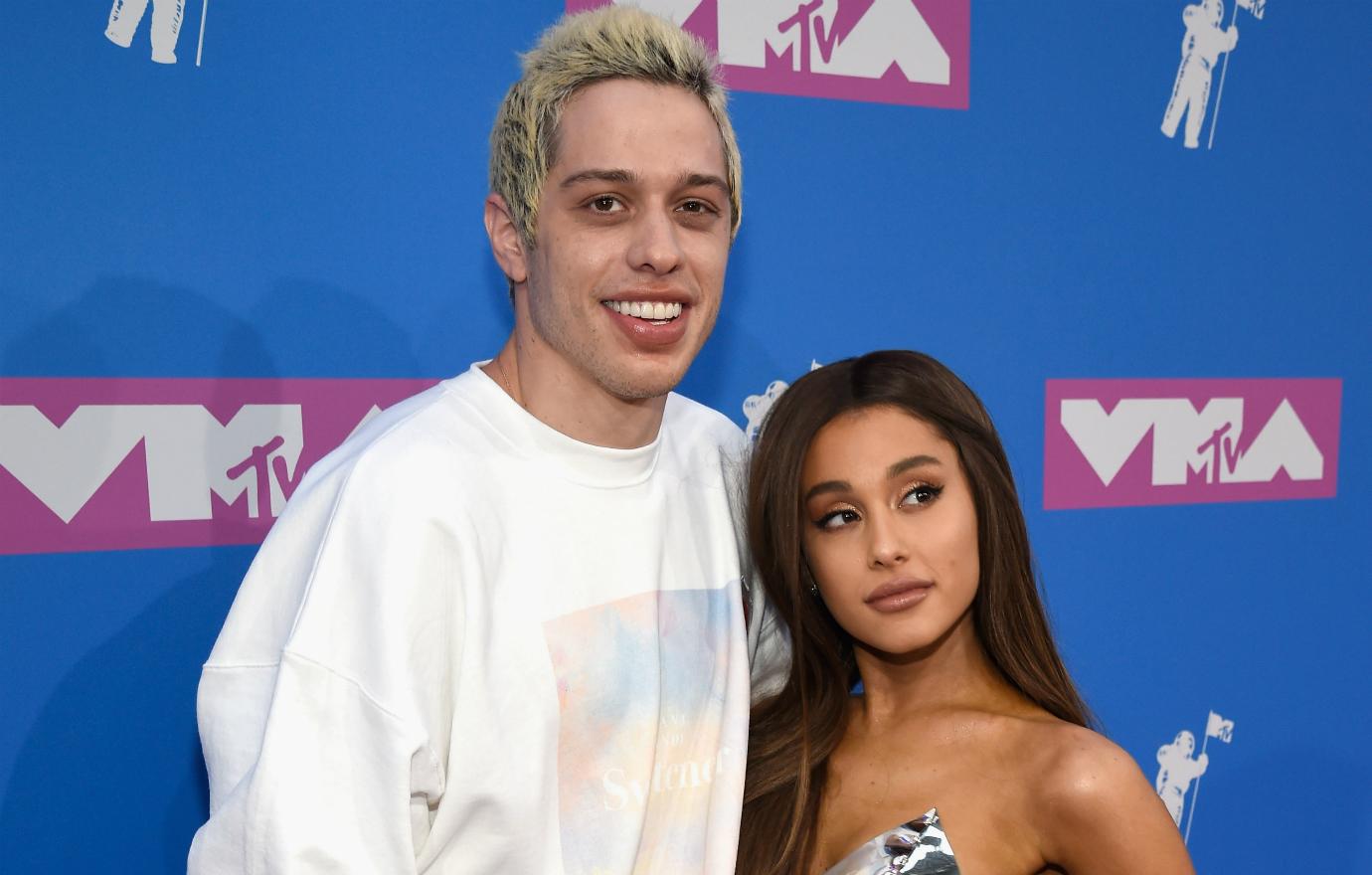 As twenty-somethings are known to do, he showed his love and appreciation for his lady love's birthday by taking to social media on not one, but two occasions. Pete stated, "Happy birthday to the most precious angel on earth! You're my favorite person that ever existed :) i love you sm ☁️⚡️?" and "One more for the queen. Words can't express what a real f***ing treasure this one is ?."
Article continues below advertisement
What was Ariana's touching tribute to Pete's dad?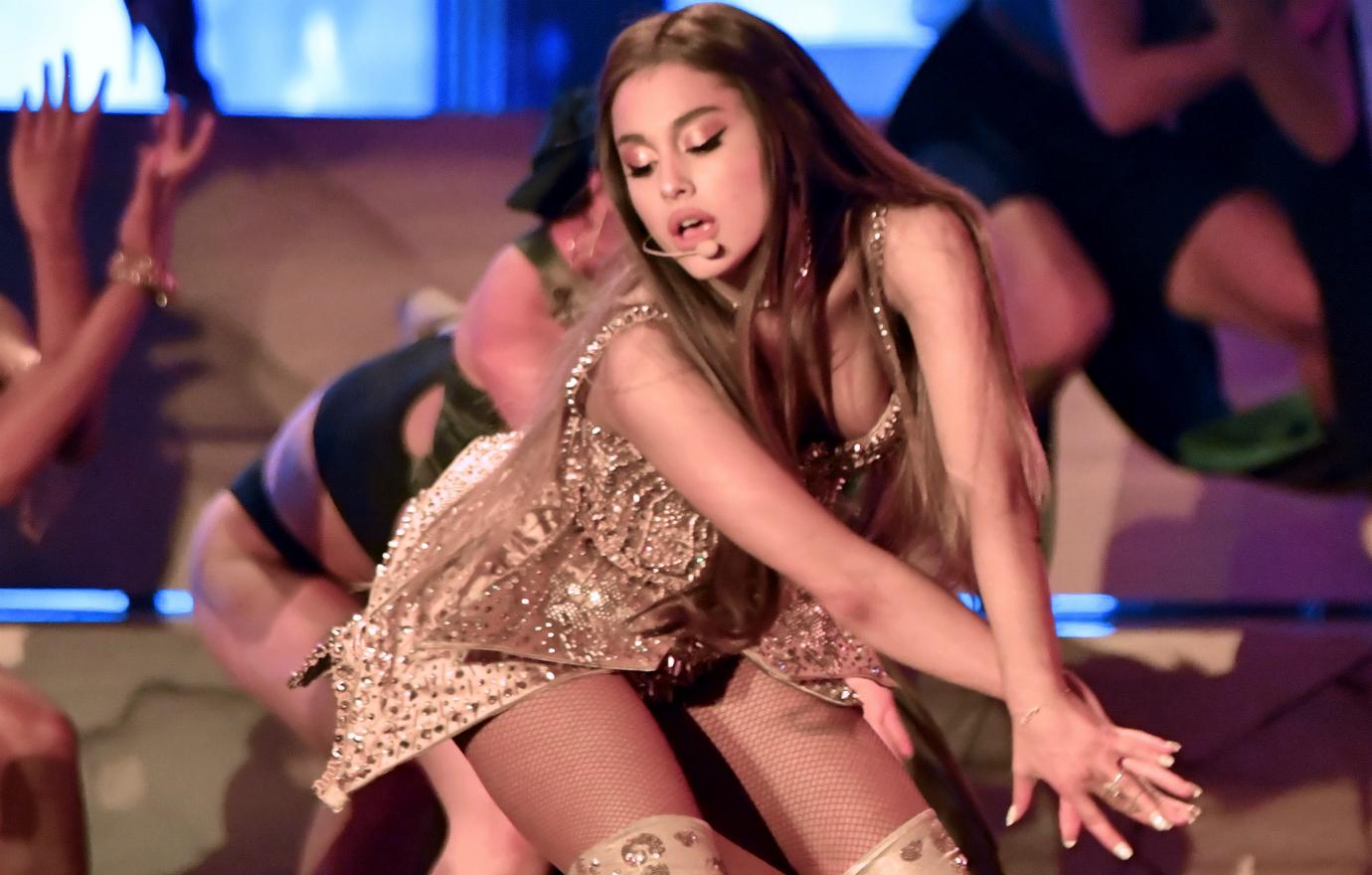 Davidson's father was a New York firefighter. He perished in the Twin Towers on 9/11, during the terrorist attacks when Pete was merely a little boy. Ariana, in an extremely touching move, got the numbers 8418 tattooed on her foot—the badge number of Pete's dad.
Article continues below advertisement
Why did Pete erase his Instagram photos?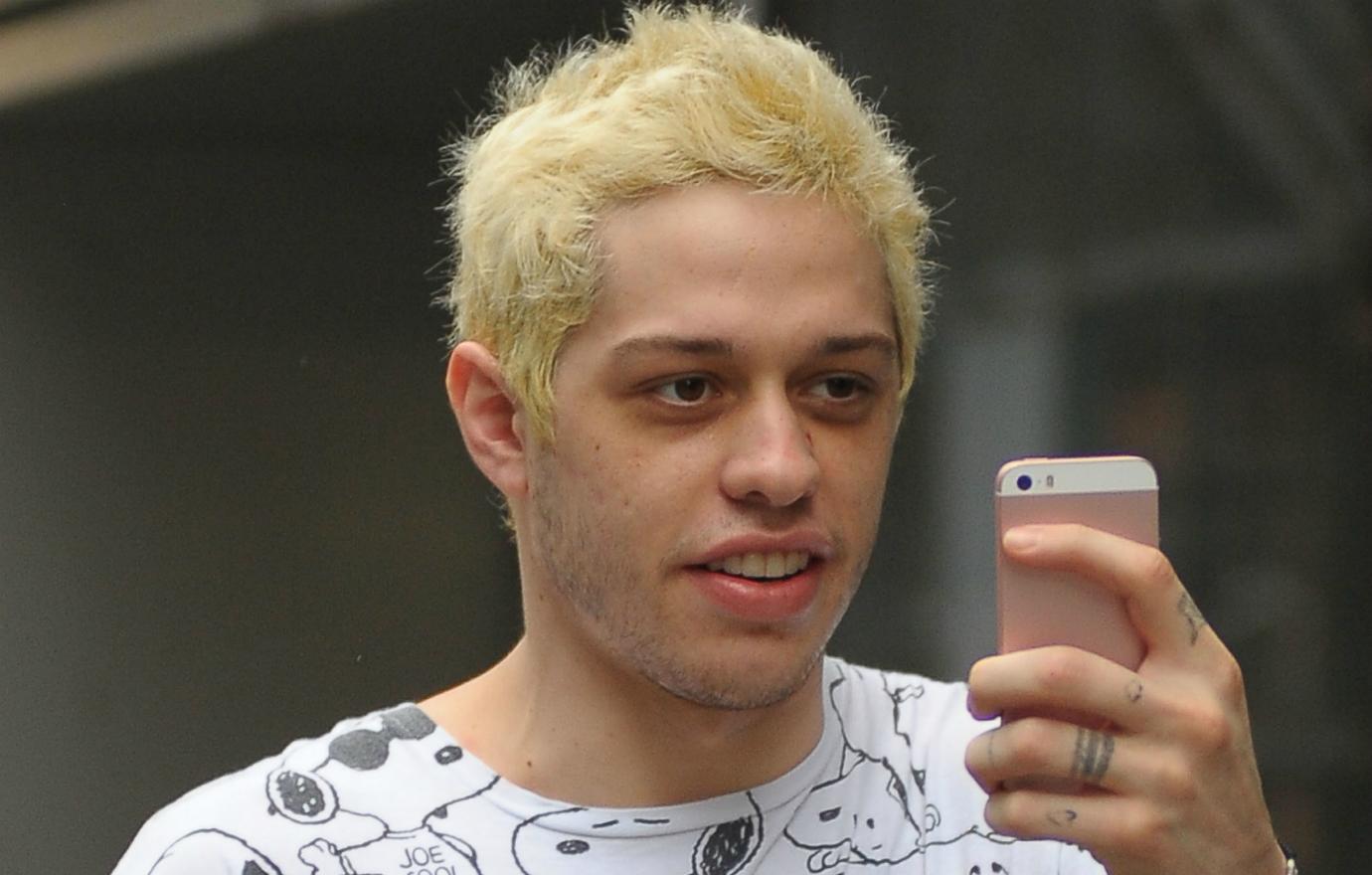 Pundits saw trouble in paradise on July 23, when Pete erased all photos he'd ever posted on Instagram. "Surely, the whirlwind couple is in trouble," many thought. He responded by stating, "No, there's nothing wrong. No nothing happened. No there's nothing cryptic about anything. I just don't wanna be on Instagram anymore, or on any social media platform. The Internet is an evil place and it doesn't make me feel good. The fact that I even have to say this proves my point. I love you all and I'm sure I'll be back at some point. Your neighborhood goon, Pete."
Article continues below advertisement
What (of Pete's many) tattoos tribute Grande?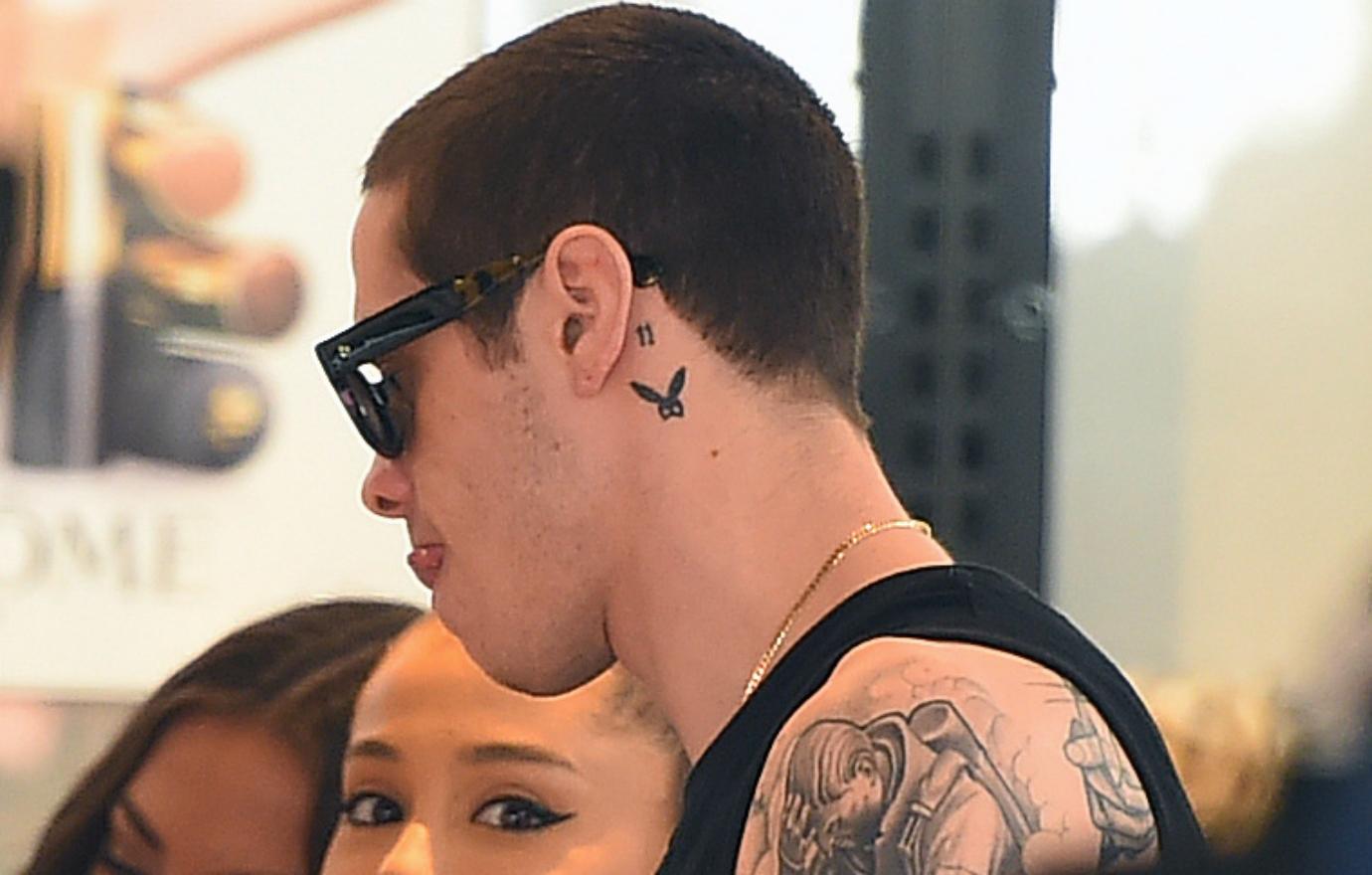 The heavily tattooed Pete started it with a June 3 Instagram post where he showed off the singer's legendary "Dangerous Woman" bunny ears, as well as Ariana's initials. Hey, getting ink is serious business, and even though these two had only been dating a few weeks, nothing says forever like a tat.
Article continues below advertisement
What was Ariana's sonic salute to Pete?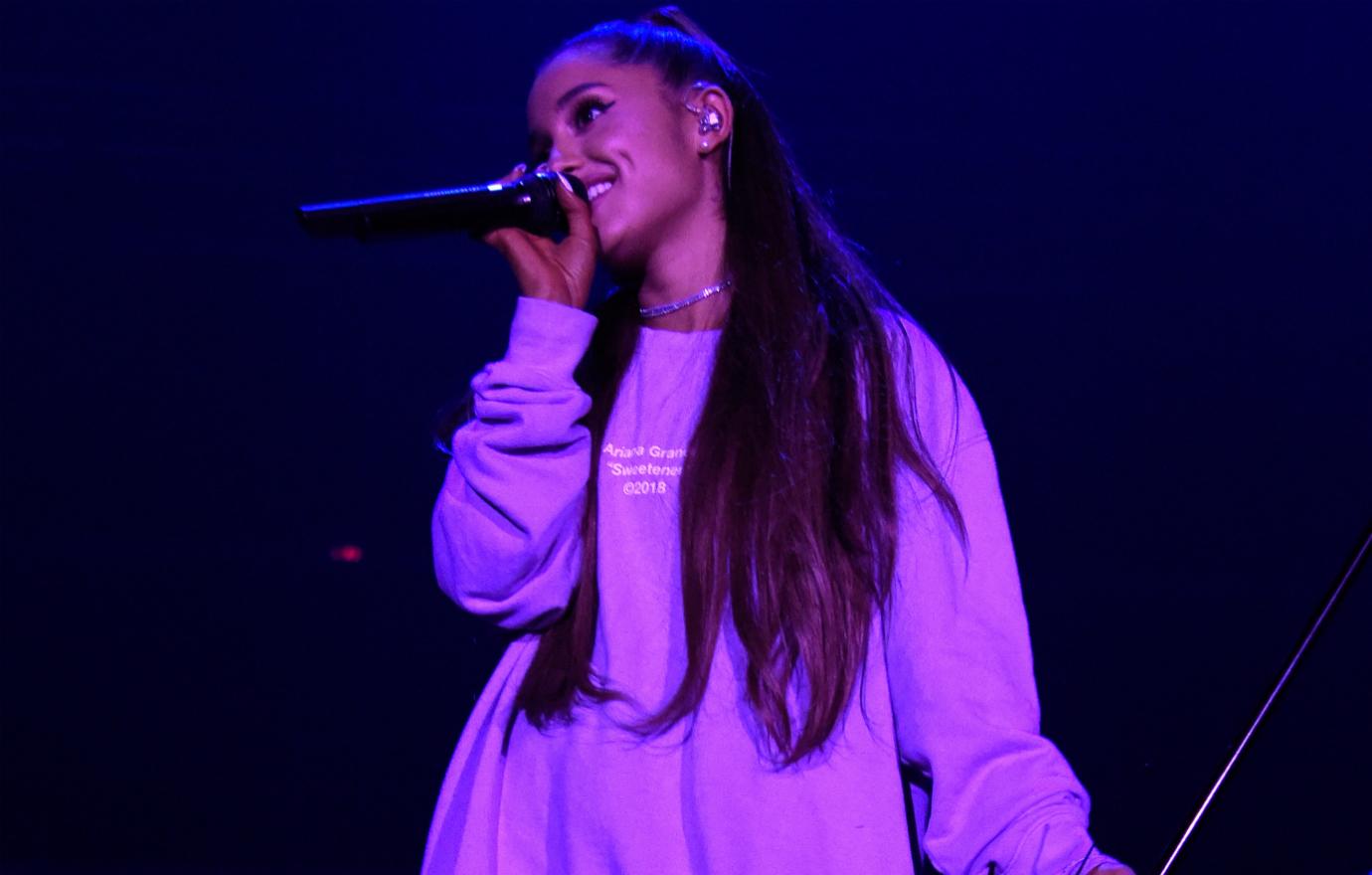 When Ariana's highly anticipated album "Sweetener" dropped, the world heard the interlude "Pete Davidson." At long last, there was a musical representation of how Ariana felt about her guy. A sample of what the singer belts out in the track: "I thought you into my life, whoa. No better place or a time, look how they align, universe must have my back, fell from the sky into my lap, and I know you know you're my soulmate and all that."
Article continues below advertisement
When did they make their red carpet debut?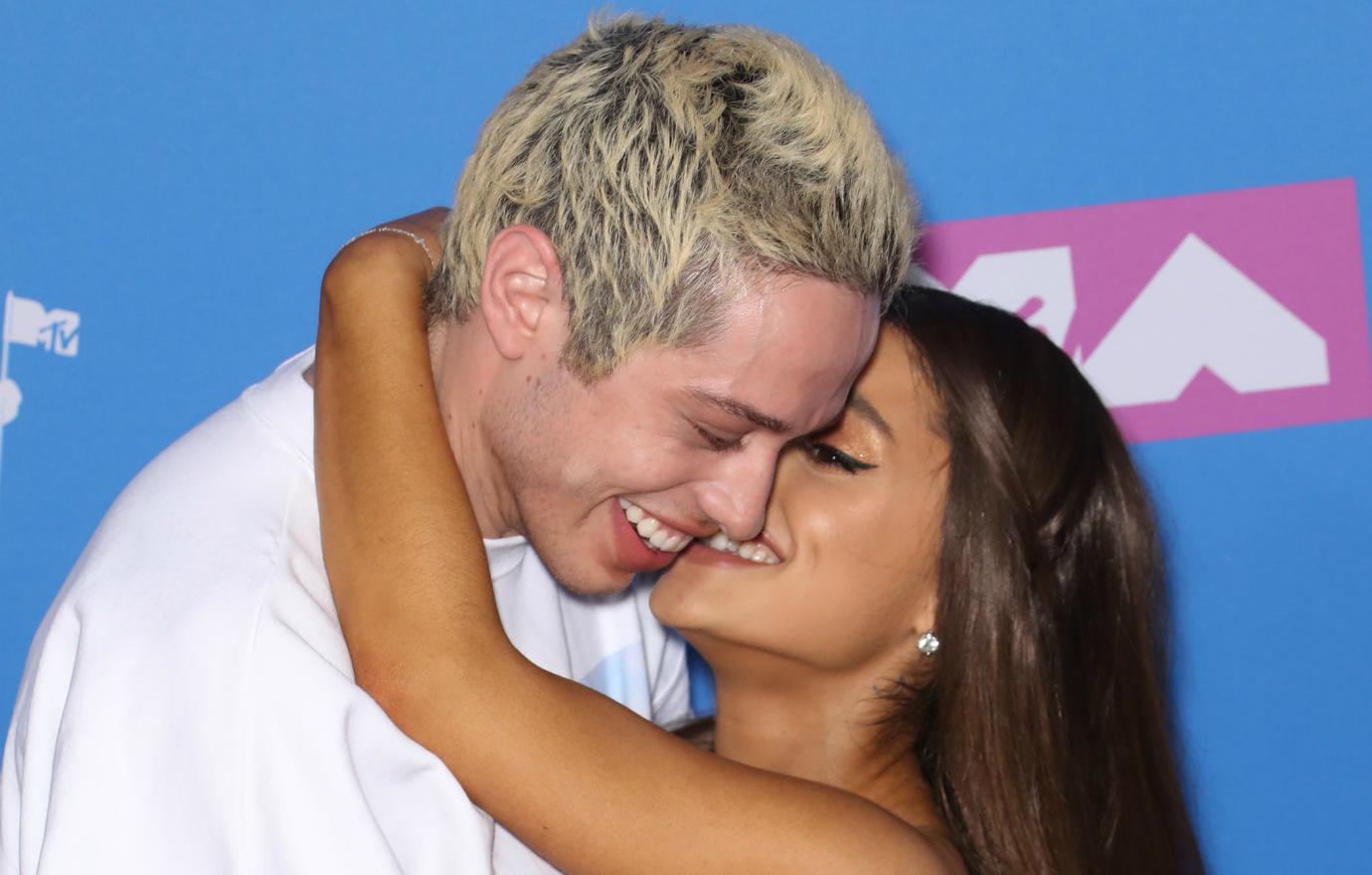 It is hard to believe, for an "in the public eye" couple like Pete and Ariana, that the pop culture power couple didn't actually make their red carpet debut together until August 20. They had been dating since May! They couldn't have chosen a better place… the iconic MTV VMAs, where Ariana would win Best Pop Video. It was a red carpet romance moment an entire summer in the making.
Article continues below advertisement
How did Ariana react to the death of her ex?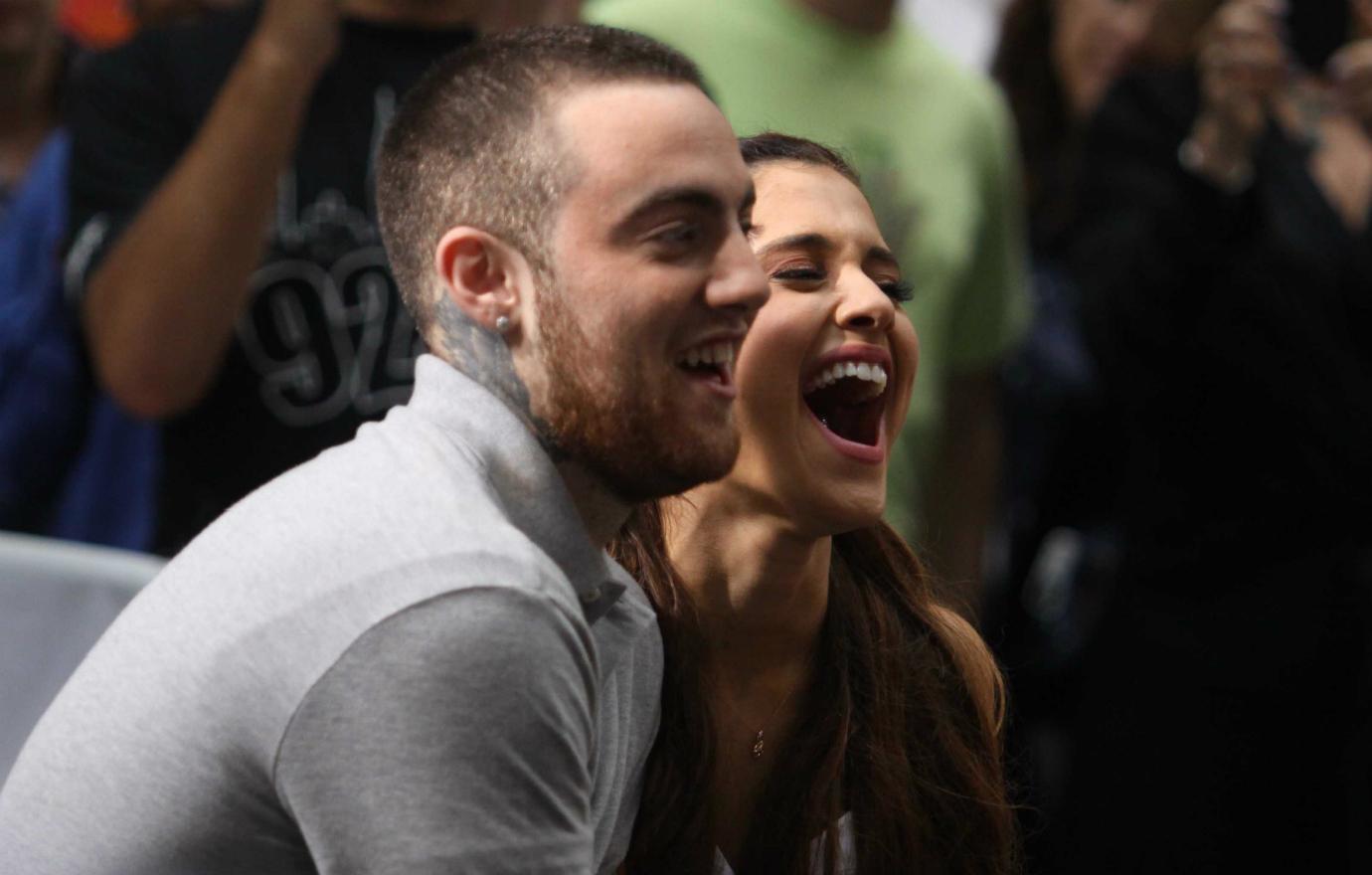 On September 7, tragedy struck, and it rocked Ariana's world. Her ex, rapper Mac had perished from a drug overdose. After a barrage of hateful reactions to her deeply emotional social media posts about her friend's death, Ariana was forced to disable comments on Instagram. Some fans of his were accusing her of being culpable in his death. A week later, she expressed her feelings on the shocking death. "I can't believe you aren't here anymore. I really can't wrap my head around it. we talked about this. so many times. I'm so mad, I'm so sad I don't know what to do. You were my dearest friend. for so long. above anything else. I'm so sorry I couldn't fix or take your pain away. I really wanted to. The kindest, sweetest soul with demons he never deserved. I hope you're okay now. rest."
Article continues below advertisement
Did Pete get hate mail?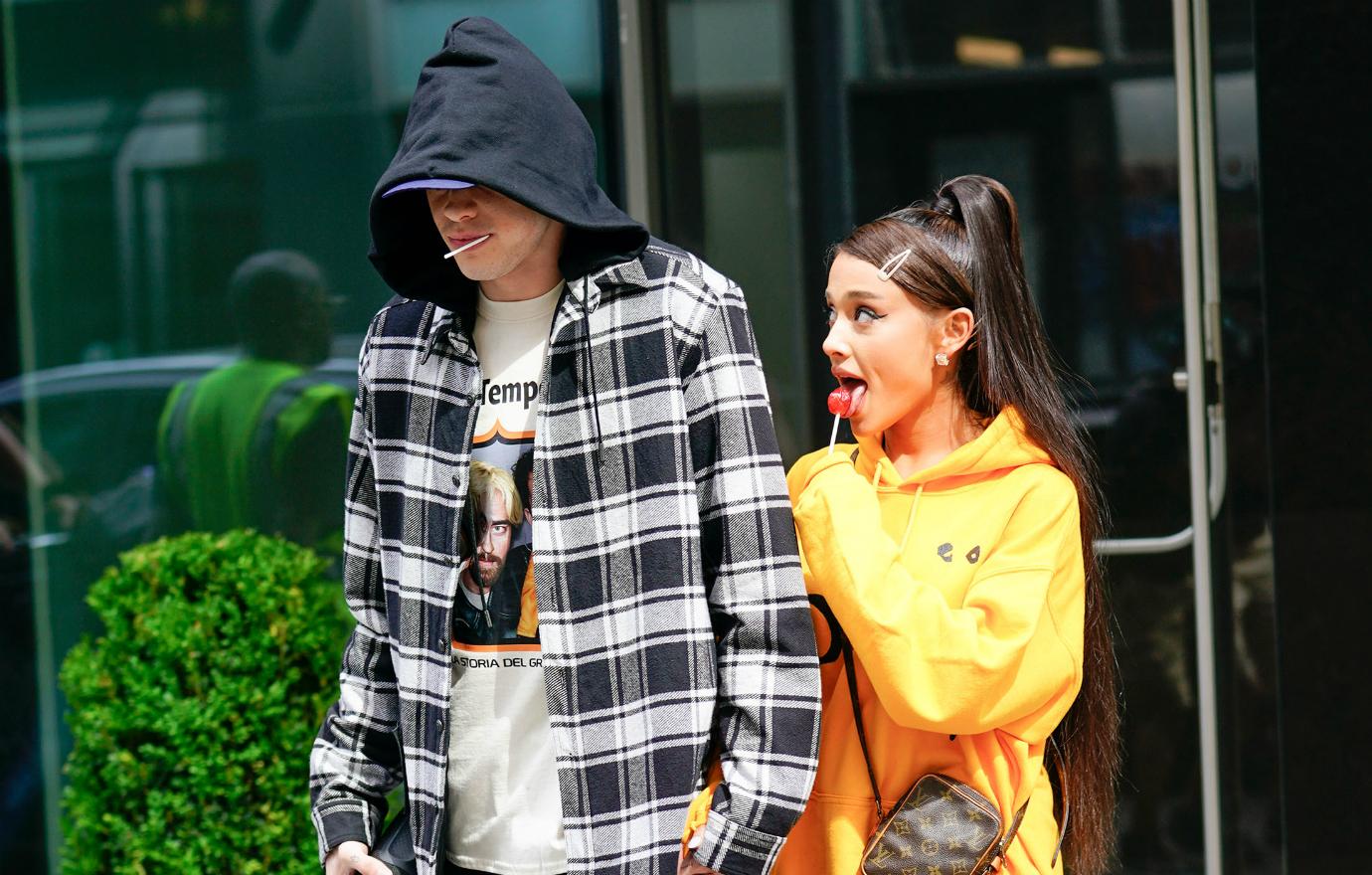 The SNL comic went on The Howard Stern Show on September 24 and revealed that he was receiving hate mail for dating (and then being engaged) to the singer. "Someone wanted to shoot me in the face because she's so hot. You know how insane that is? Am I that ugly that people want to shoot me in the face?" he wondered to Howard Stern. Can't imagine why he wanted to leave social media!
Article continues below advertisement
Did SNL milk the Ariana-Pete romance for laughs?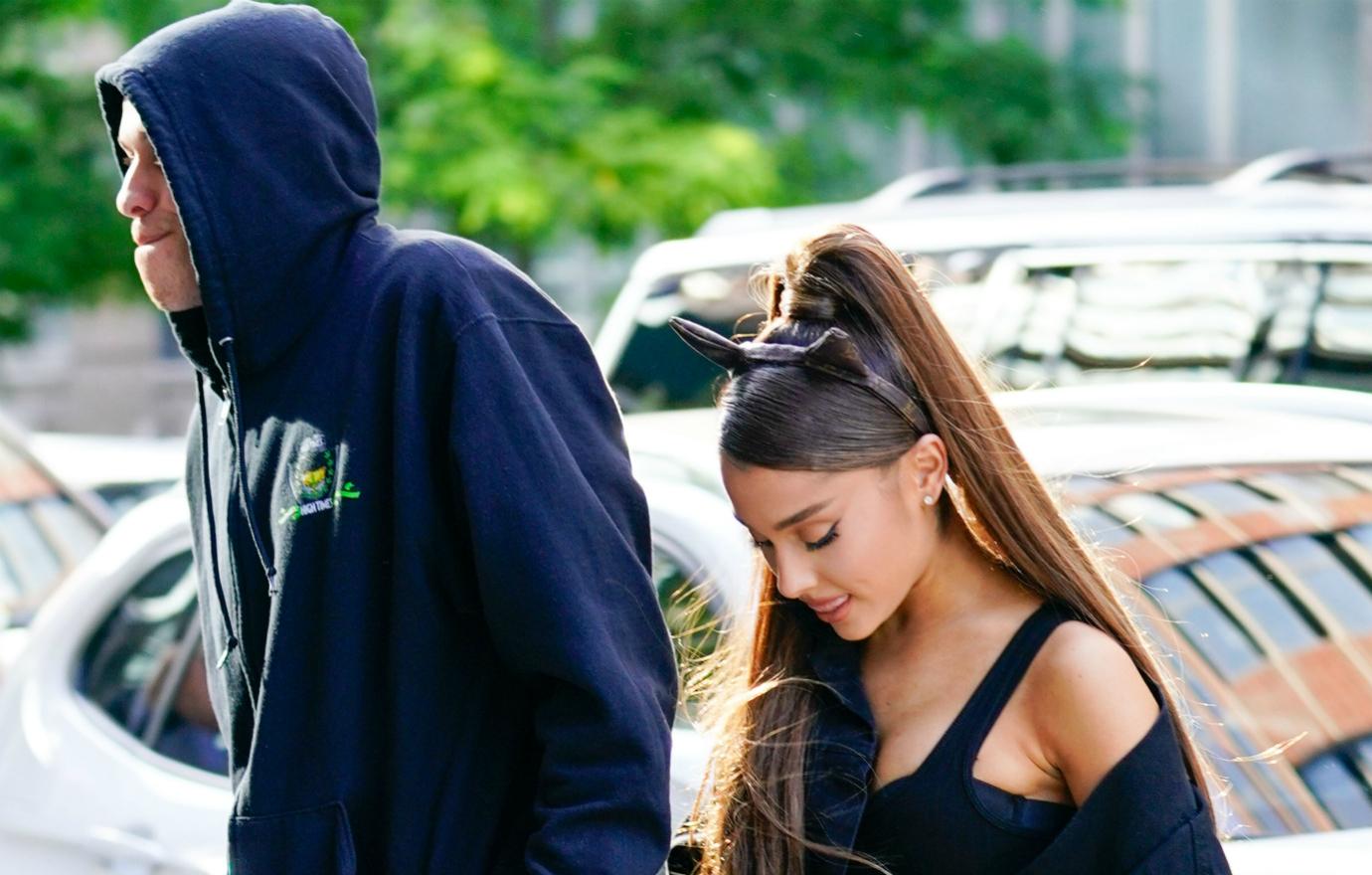 Yes, and Pete played right along. The couple's summer-long whirlwind romance was a continual source of jokes during one particular segment of SNL. Pete appeared on the Weekend Update section of the show. Most of the laughs emanated from being "honest" about how lucky he was to be dating the music superstar. Host Colin Jost asked Pete if they had signed a prenup. "Obviously, I wanted one. God forbid, we split up and she takes half my sneakers," Pete hilariously responded. He added, "I can't believe it and I get it. She's the No. 1 pop star in the world and I'm that guy from SNL that everyone thinks is in desperate need of more blood."
Article continues below advertisement
Why was Pete's Yankee Stadium playoff baseball appearance meaningful?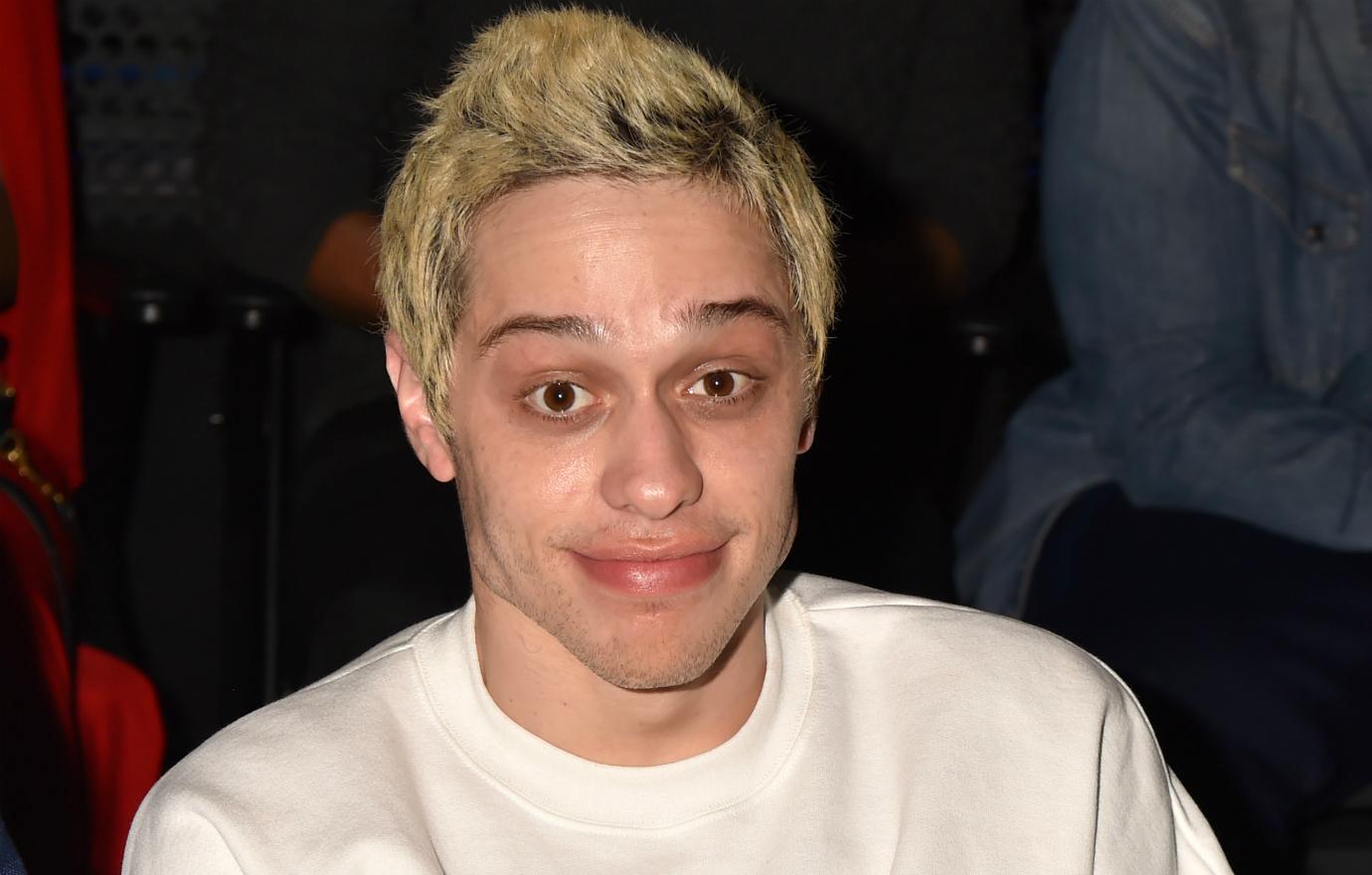 Davidson attended a New York Yankees playoff game in the Bronx and something was missing… his bunny ears tattoo on his neck that was a tribute to his fiancé. Some didn't make much of it, given what it was replaced by… an "A." Folks figured "A" for Ariana. But, given the news…
Article continues below advertisement
When exactly did they break up?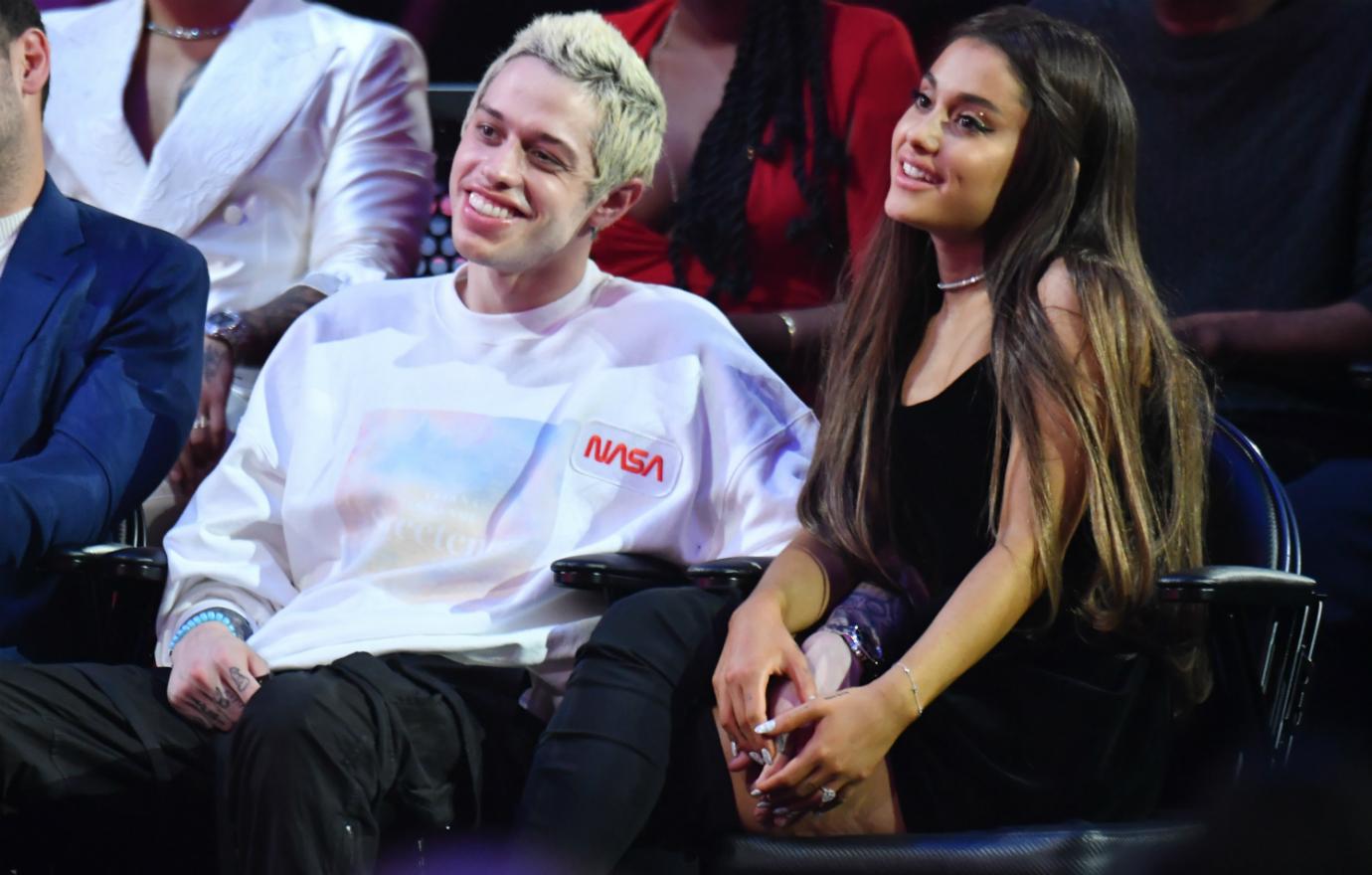 October 14 will be the date that goes down in infamy for fans of the Ariana-Pete pairing. It appears that the break-up was friendly, and no one is ruling out a reconnect in the future. Mac's death had to have a profound influence on Ariana and one can never underestimate how much mourning and loss can play on one's mind. Only time will tell if this is a temporary break-up. Stay tuned.