COUPLES
Watch: Tamar Braxton Shares Hot Shirtless Video Of Her New Boyfriend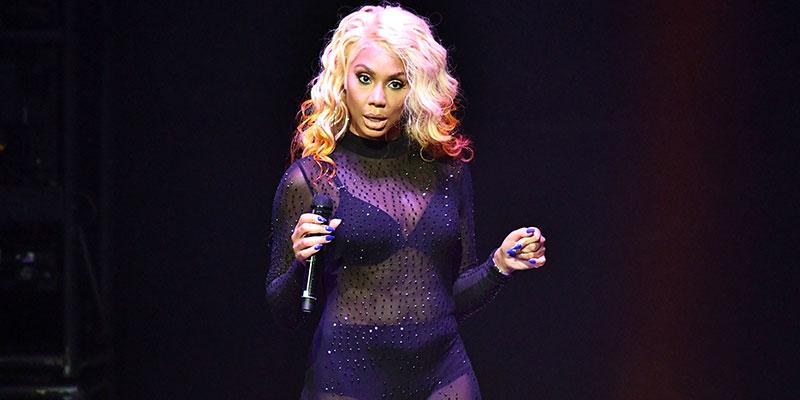 Is Tamar Braxton going all out to make her ex Vince Herbert extremely jealous?
The "Love & War" songstress posted a super hot video of her new boyfriend on Instagram Tuesday night, that shows almost all of him shirtless and luxuriating outside a pool of sorts.
Her ripped beau was seen laying down on his back with his legs crossed while resting in a pair of black and red board shorts. His face is blocked by a planter. Tamar seemed to have no problem creeping on him for the very sexy vid.
Article continues below advertisement
Tamar was first spotted with her mystery man last week when a fan snapped photos of them outside a restaurant by the valet section. The two got up close and personal with one another and shared some major PDA while outside.
Some of her celebrity friends left comments in support of Tamar on the post, including Basketball Wives star Tami Roman and Tina Lawson.
The new man in Tamar's life is her first after the mess that she's been through with Vince. This includes her filing for divorce from him back in October after almost nine years of marriage and rumors of him cheating on her and getting another woman pregnant. So could this guy be more than just a summer fling for singer and media personality?
What are your thoughts on Tamar's hot guy? Sound off in the comments.