EXCLUSIVE
Single Jennifer Garner Is Letting Loose And Getting 'Wild,' Reveals Source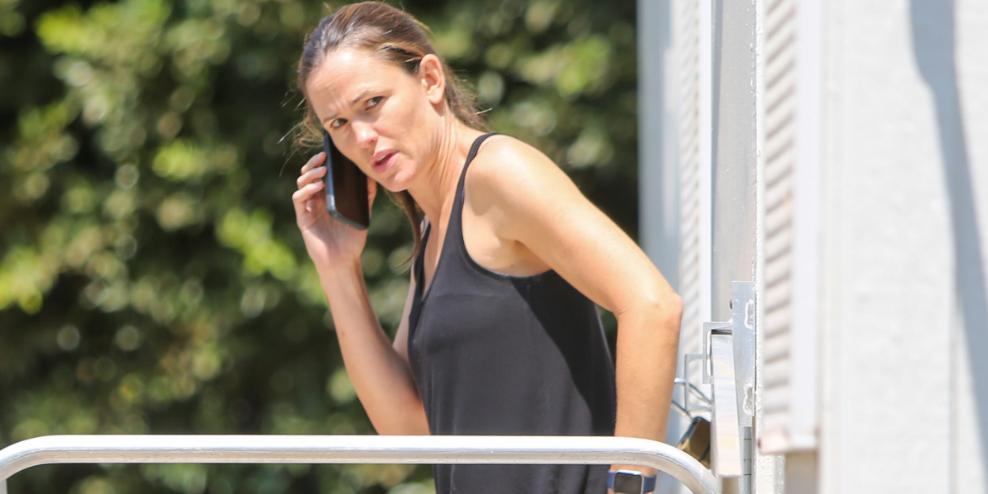 It was a fun-filled day. Dressed in a navy sweater, blue skirt and white sneakers, Jennifer Garner was spotted grinning from ear to ear during a recent beach day in Malibu with longtime pal Bradley Cooper and his 3-year-old daughter, Lea. Garner built sand castles with the adorable toddler and was seen laughing with a shirtless Bradley during the cheery afternoon outing. Romance rumors quickly spread. But an insider tells OK! the newly single actress — who split from businessman John Miller in early August — is too busy enjoying her independence to even think about dating.
Article continues below advertisement
"This is the first time Jen feels totally in control of her life and doesn't have to answer to a boyfriend or husband," says the insider of the 48-year-old star, who officially divorced Ben Affleck, also 48, in 2018. (They share children Violet, 14, Seraphina, 11, and 8-year-old Samuel.)
EXPOSED SECRETS: HOLLYWOOD MAMAS REVEAL HOW THEY GO ABOUT PARENTHOOD
"She's having a ball and reminding friends, 'I do have a wild side!' She's Never been happier."
It's a whole new world for Garner. During her nearly 10-year marriage to Ben, she often put his needs ahead of her own. "Jen sacrificed a lot for him and their family," explains the insider, noting that she turned down roles so she could be home with the kids while Ben worked.
"She supported his career and never worked on a film if it interfered with what he wanted to do." But Garner never complained because it was all she ever knew.
Article continues below advertisement
"Once again, she was catering to a man's needs," says the insider. Now that she's on her own, Garner feels empowered — and like she can really let her hair down.
"She's been having Zoom parties with friends, where she drinks wine and blasts music. One night her daughters caught her dancing in the laundry room, belting out Beyoncé!" spills the insider. "Jen's partying like it's 1999 again, and she's having a great time!"
Article continues below advertisement
"She says that feels really nice." And she's in no rush to get back into the dating pool anytime soon: "Jen's friends keep asking her if she'd like to meet someone new," says the insider, "and while her philosophy is 'Never say never,' she's enjoying being.
BEN AFFLECK & JENNIFER GARNER STILL HAVE 'TENSION' WHILE COPARENTING — 'THERE'S DEFINITELY A LOT OF RESENTMENT'
No matter how much she's enjoying this new phase of her life, motherhood outweighs everything for Garner. "She loves being a mom and is very involved. She encourages the kids to be creative, scheduling art days at home where they draw or paint pottery," shares an insider. "Jen's also very athletic, so she'll be out in the yard playing touch football with Samuel one day or soccer another." And she's serious when she needs to be. "Jen helps with their homework, and she's pretty good at algebra and geometry too," says the insider, adding that her biggest hope is to keep the kids grounded. "She's raising them to be strong and confident, but also empathetic towards others."