HEALTH
Go, Mama! Singer Ciara Details Her Weight Loss Plan After Baby No. 3: '48 Lbs To Go!'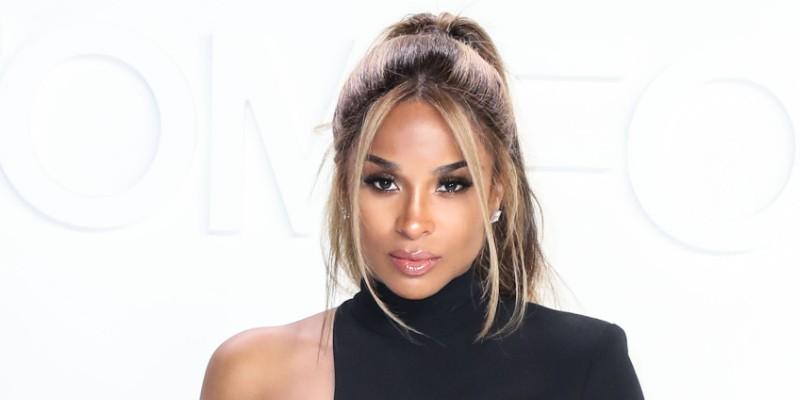 So motivated! Ciara shared her weight loss plan on social media — just one month after she welcomed baby No. 3 into the world. "48lbs to go! Starting the game plan tomorrow!!" the 34-year-old singer captioned a photo of herself wearing a white tank top while she soaked up the sun outside on August 24.
"P.S. don't know how easy it's going to be considering 3 baby's sic now!" she revealed. "Going to work really hard at this! Let's go Mamma's."
Article continues below advertisement
The couple are also parents to daughter Sienna Princess, 3, and Ciara's son Future Zahir, 6, whom she shares with ex Future.
Before Ciara gave birth, she revealed she was excited to add to her brood. "But I think as a parent, once you have two, any more after that it's like you're ready," she told PEOPLE. "A baby has so many milestones and there's so much to look forward to. It's a house full of love."
Article continues below advertisement
PREGNANT CIARA & RUSSELL WILSON HAVE A GLAM DATE NIGHT OUT IN LOS ANGELES
Fortunately, Ciara's other tots were also looking forward to having another sibling to play with. "Sienna's been practicing doing the diapers on her baby doll, and Future says he's going to teach him a lot of stuff," she shared. "I find them playing in the baby's room like it's their own. It's really sweet."
Shockingly, Ciara shot her music video for her song 'Rooted' just two days before she gave birth. "It's all #Rooted in me! 10 months Preggo, In Studio, & Labor," she wrote at the time. "From being in the 10th month of my pregnancy, in studio, & literally in labor working on this song, it was truly a memorable experience creating the Rooted song & video."