NEWS
10 Roles These 2014 Nominees Should Have Already Won Oscars For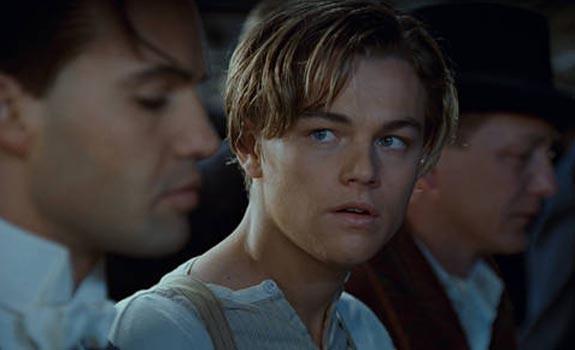 Article continues below advertisement
So with all due respect to the newbies (Hey Chiwetel Ejiofor! Hey Steve Mcqueen!), we're taking a look at the veteran 2014 nominees (and some previous winners), and pleading our case for why they should've won many more times before. OKMagazine.com editors, are you ready?
PHOTOS: All The Best Dressed Celebs At The 2014 Golden Globes Awards
Martin Scorsese for Goodfellas: I still don't think it's too late for the Academy to admit they made a mistake and give Martin Scorsese the Oscar for directing Goodfellas. It's become one of the most iconic films of the 20th century and is the high point of his entire career—and he lost to freakin' Kevin Costner. -- Kaitlin Menza
Leonardo DiCaprio for The Departed: I just... I just can't with Leo not winning for The Departed. That uber sexy sex scene with Vera Farmiga was good enough for 12 Oscars (IMO, of course). -- Emily Kanoff
Judi Dench in Chocolat: Obviously, her performance as a cranky woman hiding her familial issues was real and outstanding, but she also got to act alongside Johnny Depp and Juliette Binoche and snack on chocolates all day long—even though her character wasn't supposed to be. In the name of sweets and sappy movies, she just should have won. -- Victoria Moorhouse
Article continues below advertisement
youtube=https://www.youtube.com/watch?v=cKkJcPIzbuw&w=500&h=375
Bradley Cooper for Wedding Crashers: Now we all love and adore Bradley but remember when he played a total a-hole? Talk about range! -- Lea Palmieri
Meryl Streep for the Devil Wears Prada: Any movie and character that introduces amazing catch-phrases is Oscar-worthy in my opinion. Did Meryl's genius repetition of Miranda Priestly's "That's all" count for nothing?! -- Haley Longman
Matthew McConaughey for Magic Mike: Those chaps alone should've won best supporting!! He was funny, dramatic and more than just alright, alright, alright—and should've been recognized for it. -- Lea Palmieri
Christian Bale for American Psycho: It's strange that American Psycho didn't get much critical acclaim or any nominations back in 2000. Yes, it's totally freaky and weird, but Christian Bale takes what could have been a laughable cartoon of a role and makes it a true horror movie. He should have won Best Actor for sure. -- Kaitlin Menza
Article continues below advertisement
Sandra Bullock for The Proposal: Sandra's portrayal in this film in which she pretends not to be in love with Ryan Reynolds is award-worthy, truly. -- Haley Longman
Meryl Streep for Prime: This little romantic comedy that no one knows about is one of my favorites of all time. You've got Uma Thurman dating a hot, younger man (Bryan Greenberg in The Role Of His Career) and Meryl Streep as Uma's therapist and mother of young Bryan. Subtle overbearing mom at its best. -- Emily Kanoff
youtube=https://www.youtube.com/watch?v=2xqN0GRseZQ&w=500&h=281
Leonardo DiCaprio for Titanic: Because I'm a girl and I love a good cry. Jack Dawson is my dream man... Enough said. -- Victoria Moorhouse
Are you surprised by this year's batch of Oscar nominees? What do you wish they would've been nominated for before? Share in the comments or tweet us @OKMagazine.