STYLE
Learn How Celeb Hairstylist Larry Sims Styled Lupita Nyong'o's Natural Curls for the Golden Globes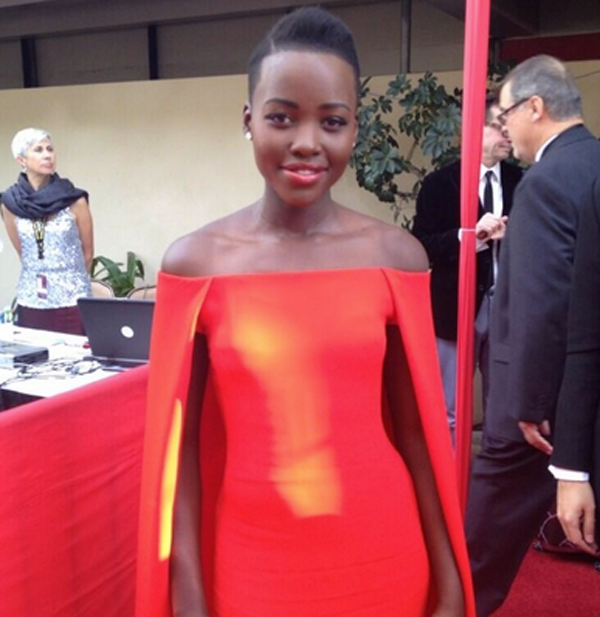 In a scarlet red Ralph Lauren capelet gown, the poised and beautiful Lupita Nyong'o stunned on the Globes carpet. While we could speak for hours on Lupita's chrome accessories, delicate cocktail rings placed on both hands, and dream-like complexion, the element that really set the 12 Years a Slave star's look apart from the rest of the competition (which included some of Hollywood's best-dressed alum) was the styling of her natural curls. Envious?
Article continues below advertisement
You CAN Rock Shiny Locks Just Like Allison Williams
Celebrity stylist Larry Sims, the guy who styles up the locks of stunners like Gabrielle Union and Tyra Banks, created this masterpiece and shared his step-by-step method.
1. Start by applying Smooth 'N Shine Go Pro Curls Curl-Licious Mist to refresh and reactivate curls
2. Take a rat tail comb and create a deep side part on the right side of the head. Take that part to the crown of your head and comb the hair to each side of the head.