NEWS
10 Things We Learned From This Week's 'Real Housewives of New Jersey'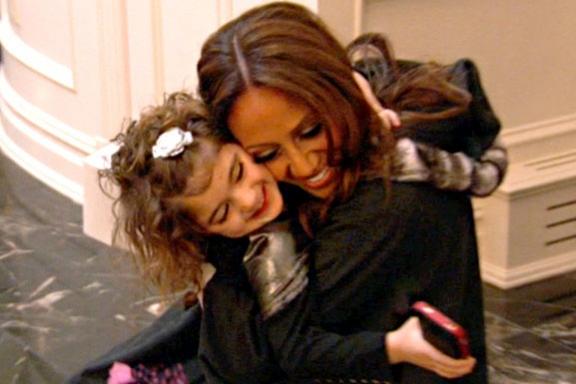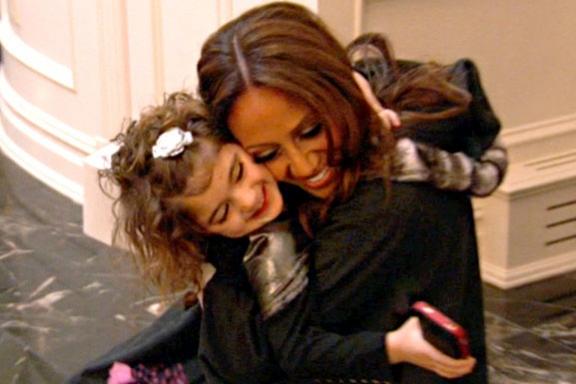 The Gorgas and the Giudices may have made amends on The Real Housewives of New Jersey, but there's still plenty of drama and kookiness to be had in the suburb of Franklin Lakes. Here are 10 things we learned this week.
OK! News: Kathy Wakile Shares Her Beauty Secrets
Joe Gorga is psyched to be the new poster boy of Sizzle Tans. I wish I was half as stoked about anything as this man is about being on a billboard. His excitement is beyond adorable and his Sizzle Tans shoot gives us the opportunity to see a cheese-tastic commercial Teresa did for the same tanning salon.
Article continues below advertisement
Milania lets Teresa know she's not going to cook for her man, he's going to cook for her. Awesome.
Caroline and Melissa try to convince Jacqueline to take a call from Teresa to join in on the "Kumbaya" singalong everyone else is experiencing. J isn't buying it after their last ill-fated attempt to reconcile on the Cali RV trip.
Photos: Inside Teresa Giudice's Lavish Home
The Gorgas head to Giudice manor for reestablished Sunday dinners. Hope Melissa didn't bring sprinkle cookies. We know where those will end up.
MORE ON:
Real Housewives of New Jersey
Dinner talk turns to Jacqueline and Teresa starts yapping away. I've never been so happy to hear Joe Giudice tell her to can it before in my life. For once I agree with Juicy Joe.
Rosie is single and not loving it. Kathy, Rich, Joe Gorga and Melissa take her to singles night to get her back in the game. Poor Rosie is so nervous it appears that she's talking non-stop without a filter to a woman named Ellen. I kind of need to know if Ellen ever did indeed call Rosie. If not, booo! Love Rosie.
Article continues below advertisement
It's dinnertime with the Manzos and Albie expresses how stressed out he is over blk. and getting Little Town, NJ off the ground while Chris and Caroline try to tell him to chill out and enjoy life. Al isn't having it and tells them both to pipe down.
OK! News: Heather Dubrow Spills on Marriage and Babies
Melissa demands a lot of fan at her photo shoots. And I mean a lot of fan.
Gino Gorga doesn't appreciate his dad's billboard. At. All.
The Giudices and the Lauritas meet up to reconcile. Teresa continues to pin her falling out with Melissa and Joe on Jacqueline. Meanwhile Joe and Chris are having a drink and clearing the air.
Next week Joe Gorga and Gia have a heart to heart and Teresa and Jacqueline continue their attempt to find common ground. Good luck, ladies!
What was your favorite moment on tonight's RHONJ? Tell us in the comments below or tweet @OKMagazine.