NEWS
10 Things You Need to Know Before Tonight's Covert Affairs Finale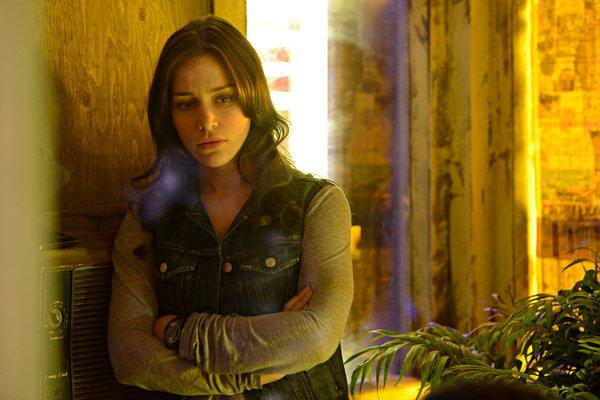 The Covert Affairs finale airs tonight at 10pm on USA, and stars Piper Perabo and Christopher Gorham recently spilled some major spoilers with us! But we're not keeping the secrets to ourselves. Here's what you have got to know before tonight's episode.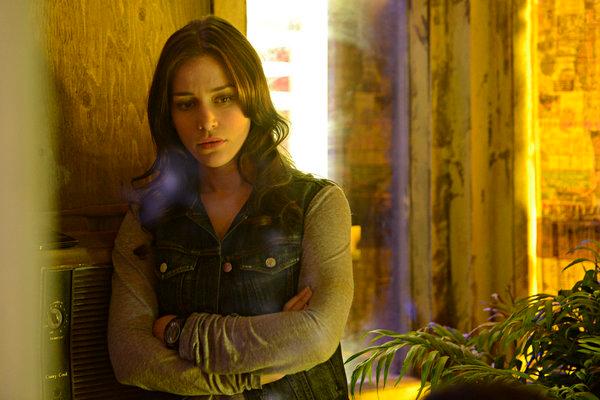 1. The Auggie-Annie relationship is a bit of a Ross-Rachel situation.
Asked if Annie can get past Auggie cheating on her, Piper responded: "We were on a break. It's like on Friends, we were on a break!" But all they would allow is that getting them back together and happy wouldn't make for much of a story.
Article continues below advertisement
2. Pay attention to subtle clues that Auggie is starting to trust Calder.
"I did something very deliberate that a couple people that follow the blind stuff that we do on the show very closely picked up on," said Christopher. "In episode 14, when Auggie and Calder have this walk and talk scene at the World War 2 Memorial—it's the first time that Auggie has walked with Calder with his cane folded up, which is something that I really only do on the show with characters that Auggie trusts." Nice! Piper said she is very into the Calder character: "I love how they wrote the Calder character and that he was a real, kind of, nut!"
OK! News: Chloe Bennet of Marvel's Agents of S.H.I.E.L.D. previews this week's big episode.
3. Christopher Gorham takes the blind aspect of his character very seriously.
I worked closely with the Canadian National Institute for The Blind since before we started filming the pilot. And I have gone back to them every year," he explained. "Through the years I know have friends—who are mostly in Toronto who are blind—that I hang out with and talk to. And so I'm around it in my life now."
4. Teo is totally alive... right?!
"The writers are pretty strict about it when someone really dies they really die," said Piper. "But I was real excited about the way that they cut the death of Teo. That's all I can say about that!"
5. Piper and Christopher have ideas for where the show should travel to next.
"I started a list of places that I wanted the show to go to because I really think, you know, politically it's so interesting all the places we could go," said Piper, who suggested the border of Pakistan and India. "Both those cultures are so interesting. And you know, Jai Wilcox's mother—that's how Henry Wilcox and Jai's mother met." Chris has other ideas, however: "I think much more along the lines of nice vacation spots. So I've been thinking of the Great Barrier Reef." Piper immediately cracked back, "It's lot of political unrest with the fish there."
OK! News: Check out our requests for the How I Met Your Mother spin-off.
6. Arthur is about to lose it.
Seems that getting stabbed and almost losing your pregnant wife makes a dude crabby. "It's going to be like Sly Stallone in Rambo," joked Christopher. "There's going to be like this slow motion and he's going to have a headband. It's going to be crazy."
7. Hong Kong will look amazing in the finale.
"Oh my gosh. If you like Hong Kong, you're going to love the finale," said Piper. "Because we have so many days filming there, it really—maybe more so than almost any of the cities shot—and it really becomes a character in this story. It... adds something and brings it to life in a way that's always possible to do," added Chris.
8. Piper loves Christopher's fighting scenes this season.
"Auggie comes into that fight with such fury," said Piper. "It was awesome. You're a bad*ss. I'm not going to fight you any time soon."
9. The writers know how much you love Vincent and Eyal.
"I wouldn't be surprised at all to see both of those guys come back at some point in the show," said Christopher. "I know they're fan favorites and extremely favorites of mine as well."
OK! News: Learn 8 secrets from the set of Almost Human.
10. The whole trajectory of the show could change tonight, and you need to pay attention.
"There's so many bombshells at the end of the finale," said Piper. "It's pretty exciting. And as far as I know, well, I certainly can't tell any of them, but it does —it changes things." Christoper added: "I hesitate to say if it's like a big cliff hanger at the end of the season because it's not exactly like it has been in seasons past, but... I think it's powerful and it definitely leaves you begging for season 5 as quickly as possible."
How fun! What do you think is going to happen in tonight's episode? What do you think the bombshells will be? Tell us in the comments below or tweet us @OKMagazine.