NEWS
12 Things We Learned from Last Night's Real Housewives of New Jersey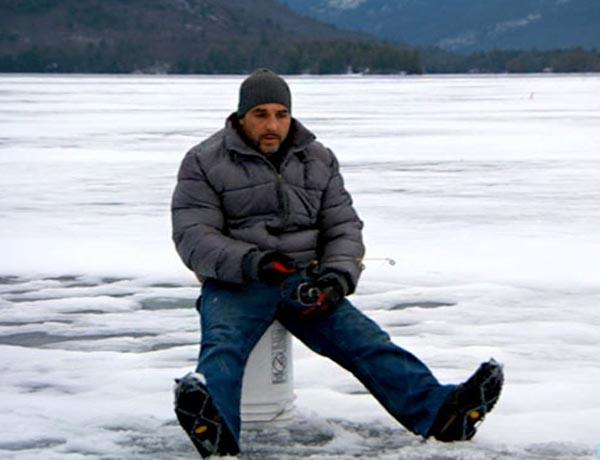 Article continues below advertisement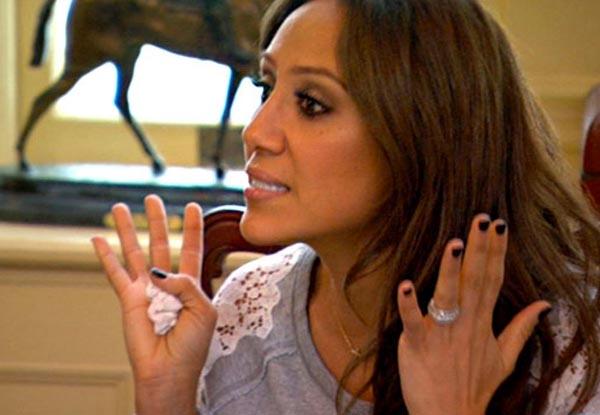 2. Twitter fighting is for teenaged girls.
Thank you, Dr. V, for finally saying what we are thinking about the social media dramz.
3. Speaking of, Dr. V articulated all the housewives' faults instantly.
Teresa won't take responsibility for anything, and Melissa avoids problems. Ding, ding, ding. Dr. V gets the prize.
4. We need way more pics of Joe and Joe when they were younger.
As well as more funny anecdotes and a timeline of their history. Did they hang out together before Joe Giudice married Teresa? Aren't they "from the same village" in Italy, as we learned a few seasons back? Someone please build a Powerpoint timeline for me.
OK! Exclusive: Read all about Kathy Wakile's new cookbook!
5. Dr. V's beauty helps her effectiveness.
It's just easier to hear tough truths from an attractive person. Her Italian heritage and sailor's mouth are additional advantages.
6. Kathy Wakile has scores to settle, too!
It was nice that instead of continuing to bottle them up, she finally just spoke up and told Teresa she was sorry for insulting her father at a reunion. Those reunions! It was under duress, Kathy. We understand.
Article continues below advertisement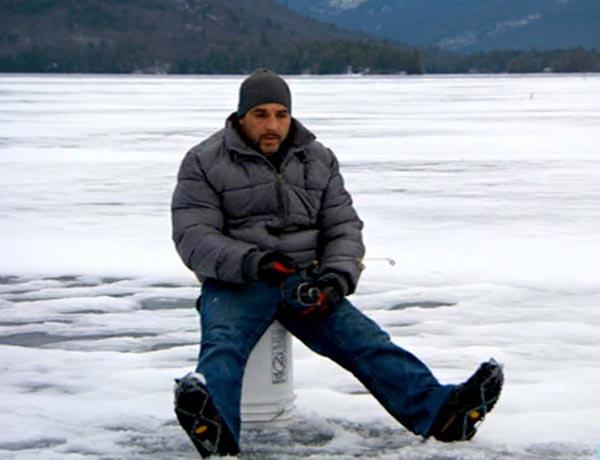 7. Richie Wakile likes stirring the pot.
Who would want to get Joe and Joe fighting again—on literal thin ice? They were sitting on thin ice. It was such an intense metaphor that I felt cold and afraid. Don't start stuff, Richie!
8. The Housewives should be drunk more often.
It just makes for more entertaining television. Thank you, Melissa. But why were you wearing stockings on your arms?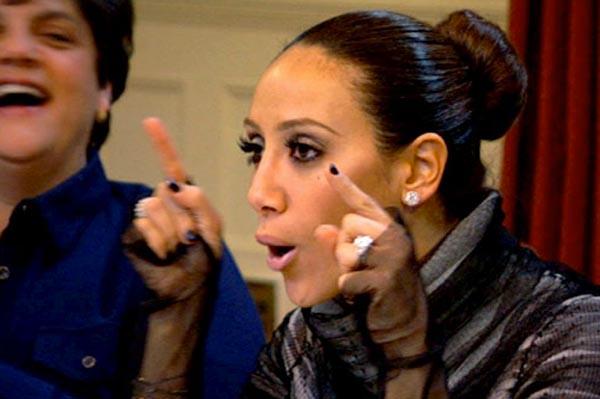 I'm a softie for a bromance, so I thought this was a really lovely sentiment. I hope they can patch things up, too! I can't believe Joe packed the special wine they made together. C'mon.
10. People love sexually harassing Rosie Pierri.
First Melissa was dirty-talking her at the dinner table (I blushed!), then Richie copped a feel. Can you call it copping when it goes on for a minute straight?
Article continues below advertisement
11. Chris Laurita is the best husband on the entire Real Housewives franchise.
Except for Mauricio on Beverly Hills, obviously. Bravo! It's better when he's around. Even though I now know more about his pubescent sexuality than I ever needed to, it was an enlightening scene. Maybe?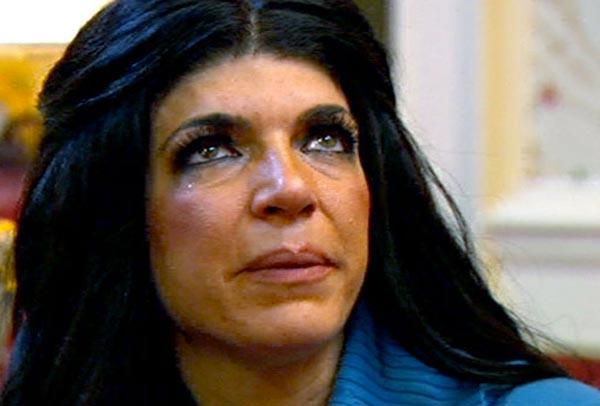 12. The battle isn't completely over yet.
Teresa and Jacqueline Laurita still have to mend fences. While next week's episode didn't look super promising on that front, Teresa's tears at Caroline's request that they fix it go to show that she's taking it seriously. Here's hoping!
What did you think of tonight's episode? Did you tear up a little bit from all that emotion? Do you need Dr. V's haircut like I need it? Tell us in the comments below or tweet us @OKMagazine.