NEWS
8 Secrets We Learned on Set of The Tomorrow People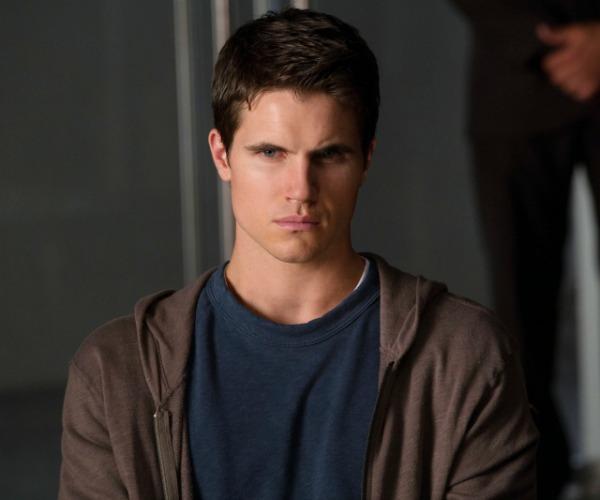 Can't wait for The Hunger Games: Catching Fire to come out? Impatient for Divergent in the spring? Then you may want to whet your appetite with the new show on The CW, The Tomorrow People. It's a remake of the British sci-fi show that originally aired in the 1970s, about a breed of humans with superpowers like telekinesis and teleportation.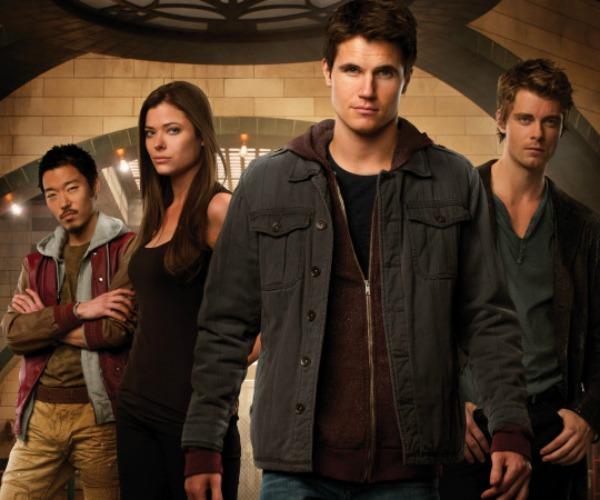 The show debuts tonight at 9pm on The CW, right after Arrow. Lucky for us, OKMagazine.com got to visit the set last week and get the lowdown on the plot from the characters. Read on to get ready for the premiere!
Article continues below advertisement
The CW has constructed a little piece of New York City in Vancouver.
We toured the sets of the lead character's bedroom, the headquarters of the dubious agency stalking the tomorrow people, and the abandoned New York subway station where the tomorrow people hide out. They've even built a faux subway car, with screwy maps of the system. As a New Yorker, I dug it.
Not even the lead character's best friend is aware of his powers at the start of the series.
Madeleine Mantock, who plays Stephen's best friend Astrid, may have to stay in the dark for a while. "Because they've known each other for so long, and she's there while all this weirdness is starting to seep through his life, he didn't know how, because he's not sure of what this is," she explained. "It's such a revelation, that he has super powers, that he doesn't know how to relate that to somebody who has been there for so long." Madeleine also confessed that Astrid may have a bit of a crush on him...
Article continues below advertisement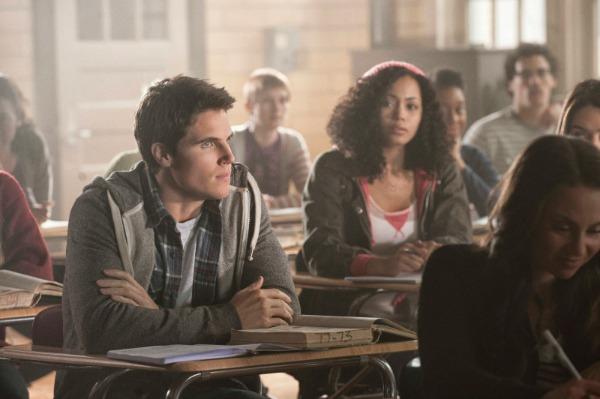 Get ready for a love quadrangle.
While Astrid is crushing on her best friend, Stephen is interested in his tomorrow person savior, Cara, who is involved with other tomorrow person, John. Got all that? Should keep things interesting!
It's not just lingering glances—the romantic issues will happen right away.
Peyton List, who plays the beautiful lead female character Cara, told us that the mutual attraction between her and Stephen will lead to some drama right off the bat on the show.
OK! News: Get spoilers about Supernatural straight from the stars!
Robbie Amell's favorite scenes to film aren't the action ones.
He loves working with Madeleine in the friendly (normal!) scenes. "For now, what I can tell you is we're best friends. I love my scenes with Madeleine, because we have become very close very quickly. She's so much fun," Robbie said. "In a show that's very dark, about some pretty intense situations and with people dying, the scenes where Stephen gets to be a normal guy are with Astrid. I find those are the scenes I'm smiling most in."
Article continues below advertisement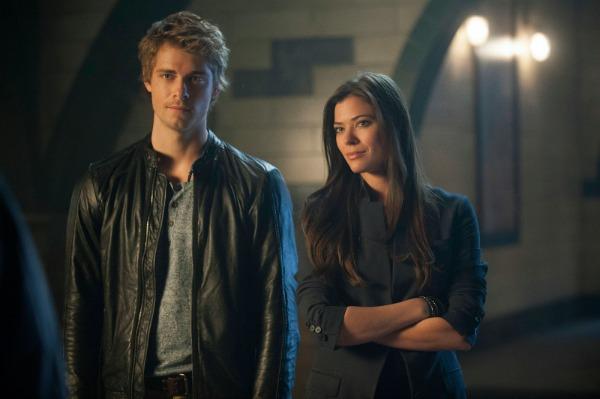 Aaron Yoo has a very sweet little dog.
Much like Emily Bett Rickards on the set of Arrow, Aaron brings his dog Merlin to set regularly. What a pet-happy industry television is! Aaron plays Russell, another tomorrow person and a fast friend to Stephen. "Robbie and I were immediately like, I think Russell and Stephen are going to be best friends, but initially Russell is very wary of the new kid," Aaron said. "It doesn't take long for their warm to each other, because Stephen proves his usefulness, his mettle, very quickly."
I now have a crush on Luke Mitchell (on left in photo above).
Um, wouldn't you? This show is full of pretty people, but my heart is with Luke Mitchell, who plays tomorrow person John.
Robbie Amell doesn't think he's going to be a heartthrob.
Or at least, he's not worried that his life is going to change in a huge way. He told us he's not super excited about the possibility of girls throwing themselves at him—he has a beautiful girlfriend, fellow actress Italia Ricci!
Are you planning to watch The Tomorrow People tonight? Do you like a lot of sci-fi shows? Did you ever seen one of the original versions of the show? Tell us in the comments below or tweet us @OKMagazine.