NEWS
9 Bizarre Things to Note in the 2013 Kardashian Christmas Card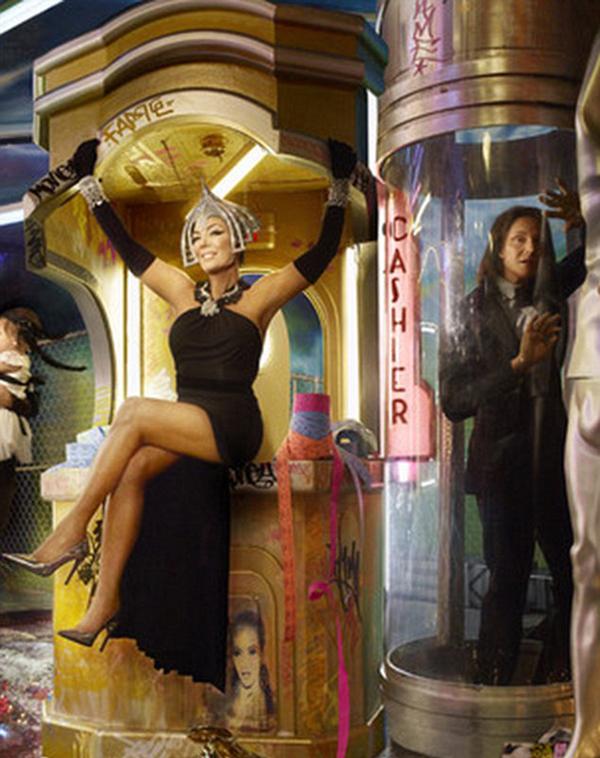 1. A Kardashian is missing! Sibling Rob is MIA from this shot. As he explained in the Kardashian Christmas special last night, Rob is still struggling with his weight and did not want to be photographed for the card.
Article continues below advertisement
3. Of course, this resulted in Bruce being stuck in a tube in the pic. All the other ladies look proud and sexy, but patriarch Bruce is trapped in a glass tube, and pushing to get out. Is this a metaphor?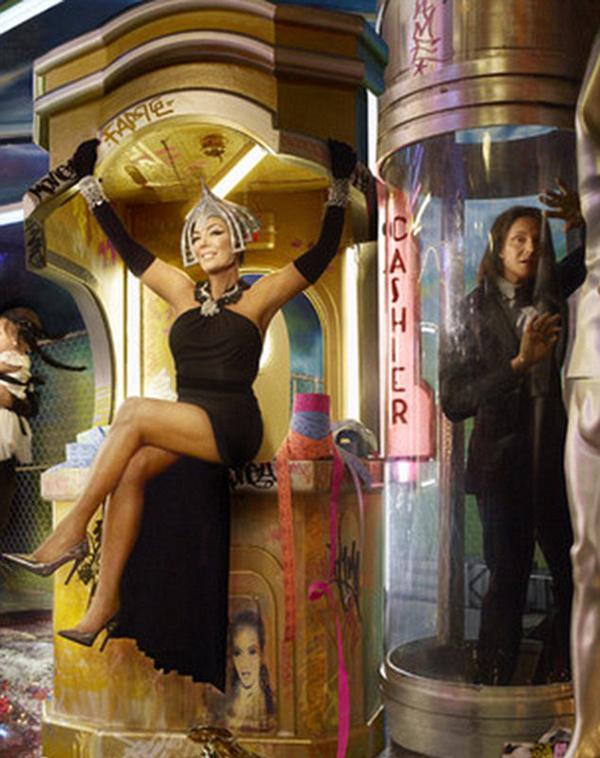 4. What is this room? At first glance, it almost looks like an abandoned casino, with the flashy neon lights on the ceiling and the big dollar sign. But look a little bit closer and there's a "Coming Soon" sign, which is more like a movie theater. David LaChapelle described it as a "pop culture apocalypse" during the special.
Article continues below advertisement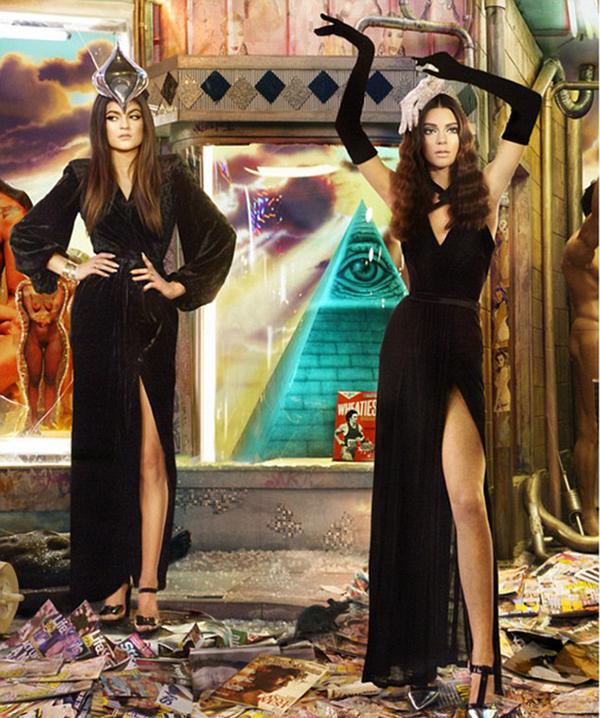 6. There is loads of Kim Kardashian throughout the space. The walls are, in some places, made to look as if they have old Kim posters on them. With her prize place on the left hand side of the pic, she is clearly made to look like the most important member of this family.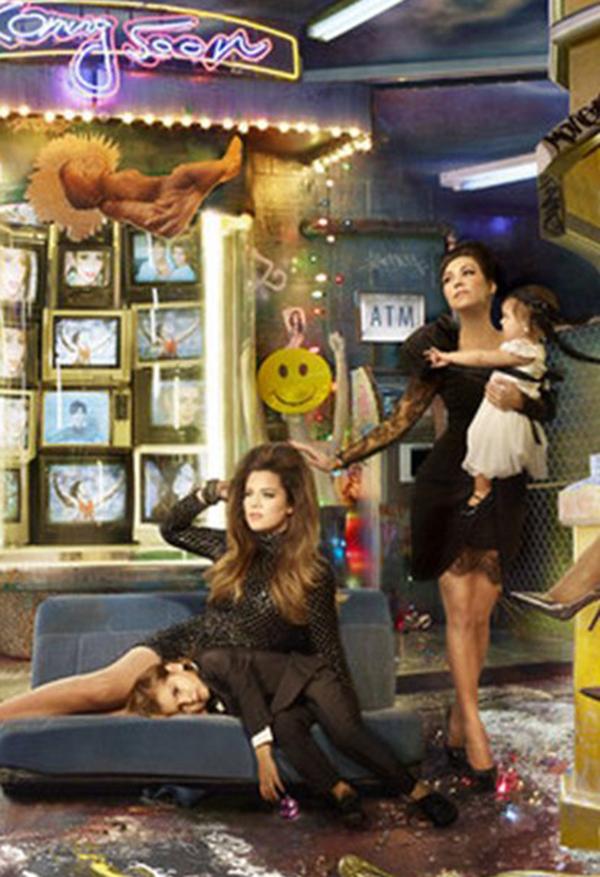 9. Is that the Illuminati eye between Kendall and Kylie? Conspiracy theorists, get on it!
What do you think of the Kardashian Christmas Card? Does anything else stand out to you? What do you think they were going for? Tell us in the comments below or tweet us @OKMagazine.