NEWS
9 Things To Get You Fired Up For The Hunger Games: Catching Fire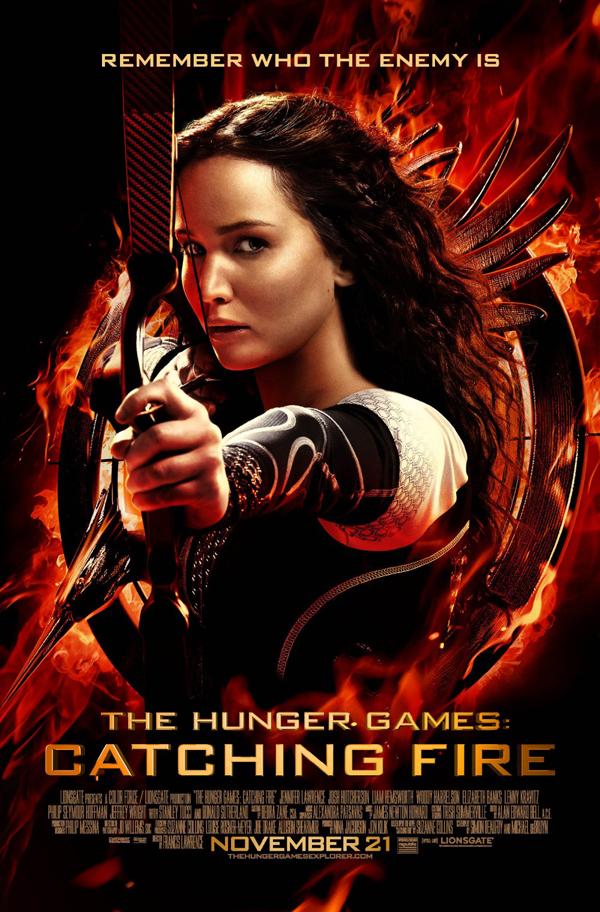 Article continues below advertisement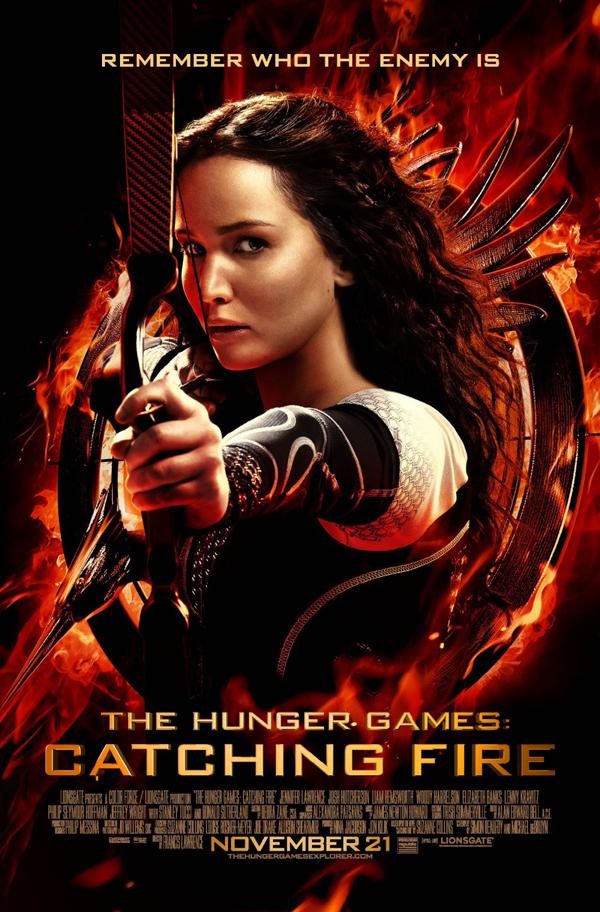 2. Can you keep a secret? Watch below as Josh Hutcherson, aka Peeta, reveals to Seventeen Magazine some Catching Fire secrets that you won't want to miss, like that Jennifer Lawrence is a bit of a klutz! We knew that from her Oscars acceptance speech, Josh, but we'll watch anyway:
youtube=https://www.youtube.com/watch?v=gIictGI8I_c&w=480&h=360
Watch: Jennifer Lawrence And Liam Hemsworth Cuddle Up On Set
3. What better way to prepare for the premiere than to get into costume?! Lionsgate teamed up with Net-A-Porter.com to create Capitol Couture by Trish Summerville, the film's costume designer. Capitol Couture is sure to keep you up-to-date on all the fashion trends in Panem, including the Victory Tour looks from each district.
4. Jennifer Lawrence dished to CNN at Comic Con about what the fans can expect from Catching Fire and how she thinks they will react to the second film. See why she says everything is a little bit different this time around:
MORE ON:
Hunger Games: Catching Fire
Article continues below advertisement
youtube=https://www.youtube.com/watch?v=Z-vwuir9rBM&w=560&h=315
OK! News: Details on Kim and Kanye's Romantic Engagement
5. And then you thought you couldn't love Jennifer Lawrence any more? Think again. Jennifer and her family are hosting a special early screening of Catching Fire in their hometown of Louisville on November 20 and all proceeds will go to the St. Mary's Center, which offers training for adults with intellectual disabilities. For more information and how to buy tickets, click here!
Photos: Josh Hutcherson and Other Celebs Who Are Bisexual
6. The first official TV spot for The Hunger Games: Catching Fire was released featuring all new footage with Coldplay's song off the soundtrack "Atlas" playing in the background. Lovin' those key scenes with Peeta and Gale! Watch it here:
youtube=https://www.youtube.com/watch?v=OmsIrh-yO4I&w=560&h=315
7. If TV spot number one wasn't enough of a tease...we already have number two for you! In this one you hear the profound words from Caesar, "We have never seen anything like this, and we will never see anything like it again." Agreed! Well until Mockingjay, that is...
Article continues below advertisement
9. And finally, you've probably already seen the Catching Fire trailer, but in case you haven't, here it is. And for those of you that have seen it, watch again, maybe even put it on repeat. November 22 can't come soon enough!
youtube=https://www.youtube.com/watch?v=MkvUNfySGQU&w=560&h=315
Photos: 15 Dream Celeb Couples We'd Love to See
What are you most excited to see in Catching Fire? Are you counting down the minutes until the movie comes out? Comment below and tweet us @OKMagazine!