NEWS
900 Pound Man's Desperate Race Against Time To Lose Weight In Order To Save His Life!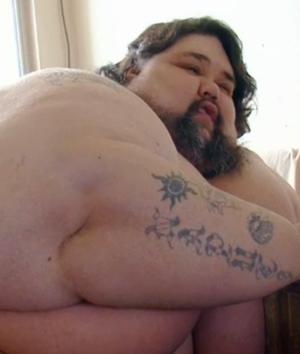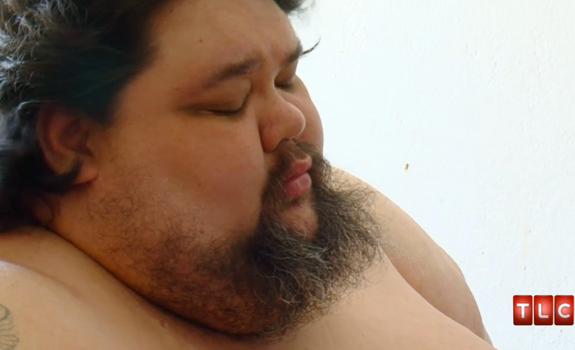 For the past five years, the 39-year-old has been a prisoner in his own home, trapped in his bed, unable to even to raise himself up to walk around.
Article continues below advertisement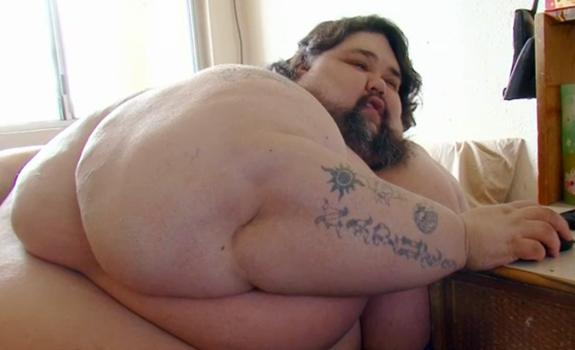 Flores agrees to help Ricky find a way of getting to America to have the operation, but in order to qualify he must lose weight first.
OK! NEWS: PAULA DEEN RESPONDS TO ANTHONY BOURDAIN'S CRITICISM
TLC has followed Ricky during his nearly three-year-long battle to find a surgeon willing to take on his case and a way off the island of Guam to get the potentially lifesaving surgery he desperately needs—and the results air in a special program, 900 Pound Man, Race Against Time.
Article continues below advertisement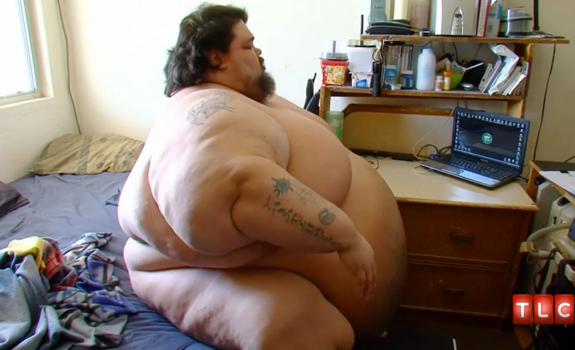 Ricky is not the only nervous person in the house, Cheryl is also apprehensive about her husband's weigh in.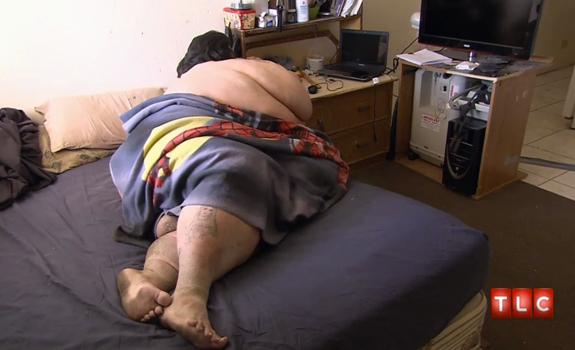 "I'm going to get scolded," Cheryl says. "No matter how much I try I tend to always give in to my husband—and it's really hard because my husband wears the pants in this relationship."
POPULAR WEIGHT LOSS DIETS FOR 2013
Meanwhile Ricky shares what he hopes the outcome of the meeting will be.
"My hope for today, for this meeting, is to hear the doctor say we can go through with this," he says. "That we can do the surgery. And we can prepare me for the journey to come.
Article continues below advertisement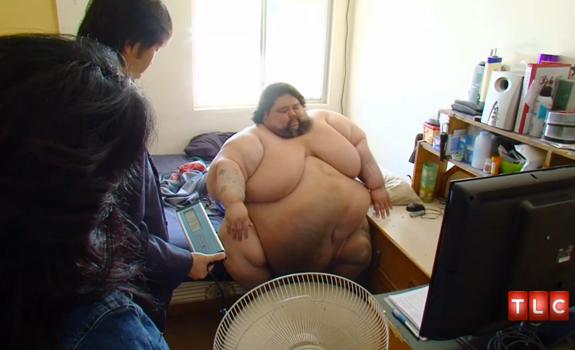 "I'm going to try my best and my one goal, and my one goal only, is to get my life back."
HEALTHY EATS! PREPARE YOUR HOME FOR WEIGHT LOSS SUCCESS
Unfortunately though, Ricky suffers a setback when his trip onto the scales reveals he has not lost anywhere near the 100 pounds he was ordered to shed—in fact he appears to have not drop a single pound.
Tune in to TLC on Wednesday May 22 at 10/9 central to watch the first installment of 900 Pound Man, Race Against Time.
Do you have any diet advice for Ricky to help shed the weight he needs to lose in order to undergo surgery? Sound off in comments below and tweet us @OKMagazine