NEWS
90210 Storyline Scoop!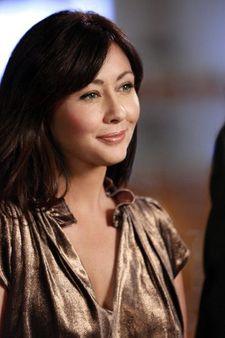 There's been plenty of talk of what ailment Brenda played by 90210 original Shannen Doherty – who returns for the show's midseason finale tonight – will suffer from when she's back in the halls of West Beverly Hills High. Is she lying in that hospital bed dying? Not quite.
  The TV Fanatic has learned it's much worse. Sources close the series have revealed to me that Brenda has fertility issues and won't be able to have kids, though the official CW comment is that fans will have to wait until the show returns Jan. 6 to find out.
Article continues below advertisement
  Well, if anything, Kelly can take comfort in the knowledge that there's no way Brenda, who confessed she slept with hot-for-teacher Ryan Matthews in last week's episode teaser, can be pregnant with his baby. That's got to be mildly reassuring.
  Not really.
  Catch 90210 Tuesday at 8 p.m. on The CW.