NEWS
About Last Night: Joanna Krupa "Regrets" Inviting Adriana De Moura to Her Wedding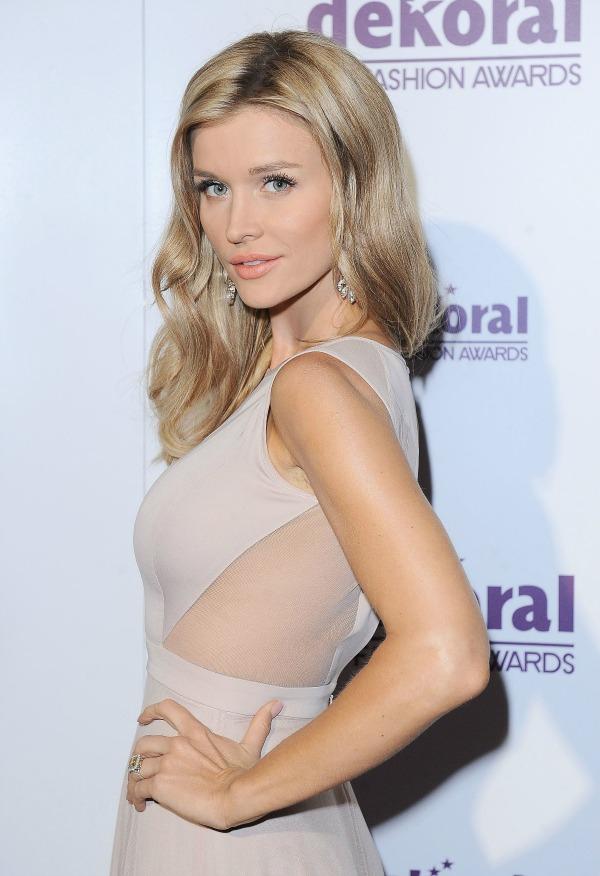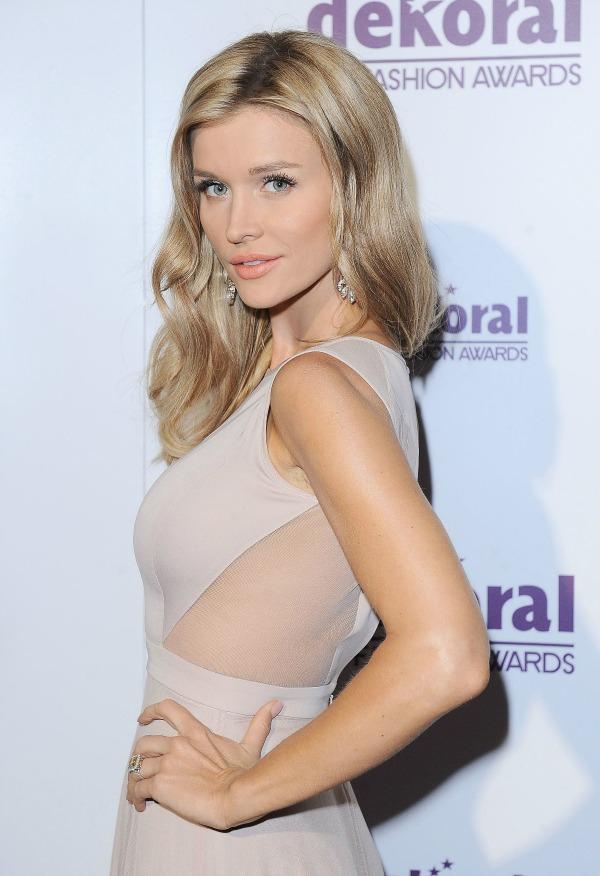 OK!: How are things with you and Marta now? Did you get past the problems with her not being helpful?
Joanna Krupa: Marta and I are closer than ever. I was just with her at her boyfriend Marco Andretti's race in Fontana, and we had a wonderful time. It was a hard moment for me because the truth is that Marta didn't want to be on the show with the other cast members, plus her and Romain weren't in a great place, and that was the reason why she wasn't shown until the wedding. She wanted to help me with the wedding but not on camera, especially because she was not being paid; however, we both couldn't really say that while I was filming. If she was a cast member then it could have been different, but it just wasn't worth it for her. She didn't like how she was portrayed last season, so she decided not to be on the show, since she is in love with her bf and they don't need that kind of unnecessary drama in their life, especially since the other women are not her friends or have ever been...
Article continues below advertisement
Watch: RHOM castmate Alexia Echevarria explains what she's learned from Joanna.
OK!: Why do you think Lisa is such a meddler in people's problems? Do you think Lea should have been upset with her?
JK: Lea was upset, but she deals with it a little different than I do. She told Lisa many times to please stay out of it. To each their own. Lisa and Lea get along well at the end anyway.. We all do.
OK!: Do you think this fight would have happened if you weren't stressed out about your wedding?
JK: Yes, because I was fed up with Adriana getting away with so many lies, which has made her lose total credibility as a character. Everything that came out of her mouth during the third season seems to be pure lies, and how can any normal person be okay with it? She tries to hurt people and get away with it and I got upset with Lisa because she doesn't see Adriana's true colors .
Watch: Joanna shares which celeb Twitter pal she turned into a real-life friendship!
Article continues below advertisement
OK!: Watching the fight now, is there anything you would have done differently?
JK: No, at that moment that's how I felt and I don't make excuses for myself. I want to find one perfect person on this planet that nevet gets upset. Still haven't found one… We all get mad at moments and prior to my wedding, I was really about to lose my mind; it just happened with her. This has been a tremendous year, with ups and downs. What matters to me is that at the end I want to make my wedding a dream come true.
OK!: Both Lisa and Adriana were confirmed to be in your wedding by the end of the episode. What was the turning point for deciding to invite Adriana? Should she have invited you to hers?
JK: I invited her to move forward and give her the benefit of the doubt because I am a forgiver and I like to give people chances. But in the present moment I regret inviting her, as I am not a fake person and should have kept her distant from my special day . She didn't belong there with my loved ones. All the other cast members that attended belonged there for my special moment.
What did you think of last night's episode of Real Housewives of Miami? How would you have handled Lisa's meddling? Who do you think was in the right? Tell us in the comments below or tweet us @OKMagazine.