NEWS
Ada Wong's Biggest Loser Blog: Home Sweet Home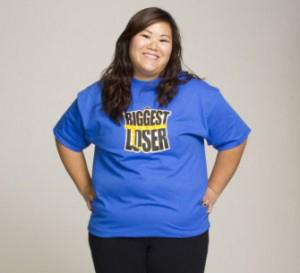 Each week, Biggest Loser contestant Ada Wong will bring you her experience on the show — as the episodes air! Check out the trials and triumphs of Ada each week, only on OKmagazine.com!
The day had finally arrived. It's time to go home... I was both excited and nervous- for obvious reasons.
OK! EXCLUSIVE: ADA WONG'S BIGGEST LOSER BLOG — THE FINAL FOUR
I knew that once I got home, I would have to face my parents and tell them everything I was feeling. I've gone my whole life avoiding uncomfortable and difficult situations and this was no different. I WANTED to stay at the Ranch another week just to avoid the inevitable. But rather than stress about it, I went out and got myself a nice dress and a fancy pair of shoes to show off the new me at my homecoming party! As I walked through the door, I could hear all my friends, family, and co-workers cheering. It was a bit overwhelming and once I stepped through those doors, my best friends just broke down! It scared me a little because I wasn't used to seeing them so emotional. I guess we've all turned into cry babies — but I wouldn't have it any other way!
Article continues below advertisement
The next day I went to my parents' house and that was rough. It broke my heart to see my mom cry the way she did. I wanted to take back everything I had said but in the end, we had a good conversation and it was definitely necessary for my family and I to move on from the past and start mending our relationship. And I'm happy to report that we have.
OK! EXCLUSIVE: ADA WONG'S BIGGEST LOSER BLOG — OVERCOMING PERSONAL CHALLENGES
This episode was particularly fun for me to watch because it was the first time I got to see a glimpse into Frado, Patrick and Elizabeth's lives outside the Ranch. Philanthropy has always been a huge passion for Frado. He often spoke about all the charities he supports; so it was no surprise to see him pull out all the stops to host an event benefiting those charities. He really does everything he can to pay it forward. Patrick is the good 'ol family man from the South. His motivation, drive, and tenacity comes from wanting the best for his wife and kids. And speaking of kids, aren't they SO darling?! I love 'em!
Article continues below advertisement
Elizabeth and I had some struggles when we got bac, which is completely normal and expected. I think it was an important piece to highlight because people will have setbacks and it's about working through them and finding a solution- which is exactly what she did. Elizabeth recognized the changes she had to make and made them. It doesn't matter where you start — as long as you do.
OK! EXCLUSIVE: ADA WONG'S BIGGEST LOSER BLOG — WHEN THE GOING GETS TOUGH
We were all trucking along and before we knew it, all four of us were reunited for the marathon! We didn't have much time to train for it — six weeks to be exact. And for all of us formally sedentary folks, completing a marathon was quite an accomplishment. After being on the Ranch, I really started to enjoy running and wanted to push myself so I decided to set a goal. Tara Costa has been dubbed the person who "can't be beat" and I love that! I've always admired her drive and decided to challenge myself to beat her time. If she didn't set such a high standard, I don't know if I would have pushed myself the way I did. So thank you Tara! Ok, the Port-a-Potty scene...I can't believe that made it into the episode! I was mortified! But it's okay. I think after that scene, I've pretty much exposed everything about me. Hope you guys got a good laugh out of it!
Article continues below advertisement
At the weigh in, I lost 12 pounds and fell below the yellow line for the first time. I wasn't surprised because by the time I got home, my weight loss had slowed down significantly and was hard to get every pound off. But on the upside, I was really happy with all that I had accomplished. So whatever happens next week at the finale, will happen. I have been moved beyond words by all the support everyone has shown and I will walk away from this experience proud of the person I've become.