NEWS
Adam Levine Tells Fox News to Stop Playing His Music; Fox News Host Says Stop Making It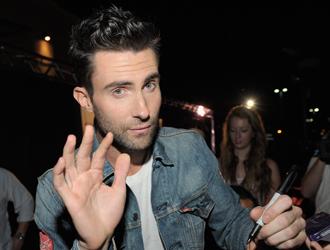 Adam Levine and Fox News are at war. The Maroon 5 front man Tweeted a message to Fox News asking them to stop playing his music, but he didn't exactly ask nicely.
What Adam really Tweeted was, "Dear Fox News, don't play our music on your evil f–king channel ever again. Thank you."
Fox News hasn't made an official statement in response to Adam's Tweet, but Fox News hosts Andy Levy and Greg Gutfeld made their own statements on their on Twitter pages.
Article continues below advertisement
Andy wrote, "Dear @AdamLevine, don't make crappy f–king music ever again. Thank you."
Greg Tweeted, "Dear adam, That's not music" and "fun joke: why did Maroon 5 cross the road? because crappy music is legal there! @adamlevine."
"better than your music @adamlevine just saw a plastic bag blowing in the wind," he added. "Pretty sure it's NOT the most beautiful thing I've ever seen."
It's still unclear what exactly happened to spark Adam's Tweet, but it looks like the problem won't be solved peacefully.
Whose side are you on: Adam or Fox News?