NEWS
Adele Cancels All 2011 Commitments for Throat Surgery & Recovery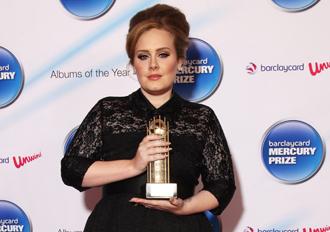 Adele is still battling vocal chord injuries and will need to undergo surgery before she can sing again.
Her record company announced this morning with "deep regret" that Adele has canceled her scheduled performances for the rest of the year.
"She is to undergo surgery to alleviate the current issues with her throat and a full recovery is expected," the statement, via E! Online, read. "As a result, doctors have ordered her to rest her voice and completely recuperate before looking to schedule any work commitments."
Article continues below advertisement
Luckily, the surgery won't affect her beautiful voice, but no 2012 appearances have been announced yet.
The 54th annual Grammy Awards are Feb. 12, and hopefully the 23-year-old singer — who knocked the world's socks off and won countless awards for her album 21 — will be able to take the stage for a bone-chilling performance.
We wish you all the best Adele!