NEWS
Alicia Silverstone Defends Pre-Chewing Food For Son: "It's Natural"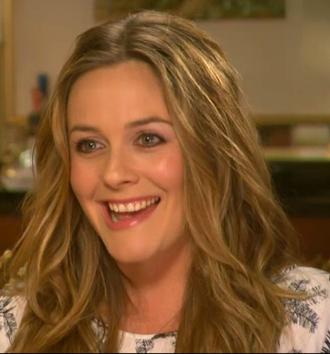 Article continues below advertisement
"While I'm still breast-feeding, it's just a way to introduce him to food when he doesn't have teeth," she said. "I can understand that it would make some people feel uncomfortable, possibly, because it's new to them. But I do want to let you know that this has been going on for thousands of years — still going on all over the place — and it's natural."
OK! GALLERY: ALICIA SILVERSTONE CRADLES HER BUNDLE OF JOY CLOSE IN NYC
Alicia is a vegan and smiles when she tells ET that her son eats a lot of vegetables because of the practice and that other mothers always complain their children don't eat enough greens. Bear, on the flipside, has a diet full of "kale, seaweed and brown rice."
"My kid is healthy. My kid's the happiest baby ever," she said. "I don't regret posting the video, but I didn't expect it to do what it did."
What do you think? Is premastication healthy or a little gross?