NEWS
Ask Drita D'Avanzo: How to Deal With Terrible Boyfriends and Skin Problems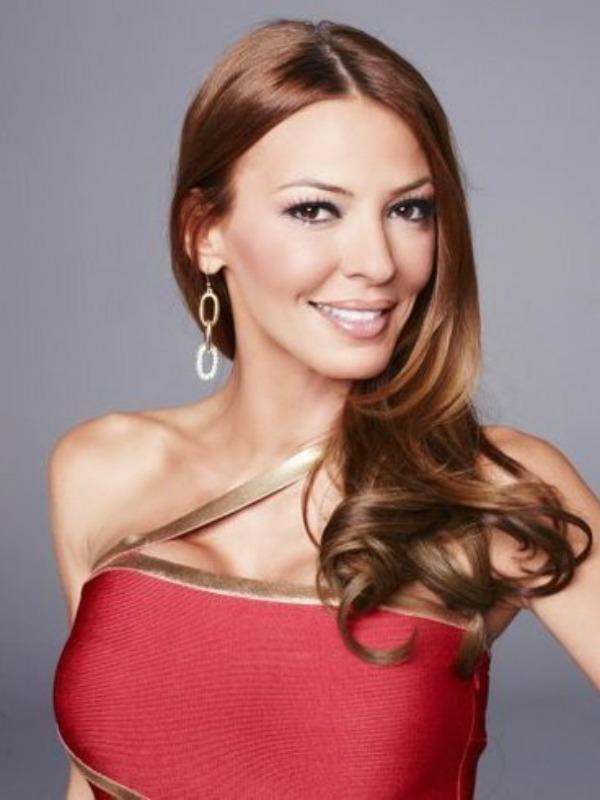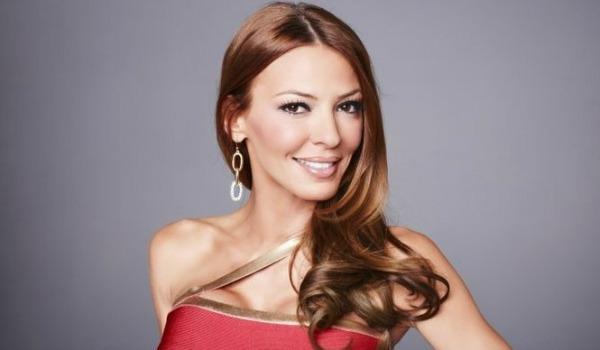 Mob Wives star Drita D'Avanzo is back to help with your problems! Check back every week for Drita's distinct brand of tough-love advice, and you can even send in questions of your own! Just email askdrita@okmagazine.com, or tweet @OKMagazine with the hashtag #OKAskDrita.
OK! News: Read all of Drita's funniest quotes from her Mob Wives recaps.
Hey Drita,
I am a makeup artist. I have one issue I can't seem to solve. I have very large pores. It doesn't matter what foundation I use, it always ends up looking like I have dots all over my nose from the fountain settling. I have tried everything, high-end to low-end. I have also tried pore fillers, which just seem to make the fountain cakey. When I airbrush, I have no issue. I always use toner and primer. Do you have any tips that can help me with this? I feel like I need to have my best face for my clients, and having polka-dot nose isn't the best marketing. Thanks!
Article continues below advertisement
—Jeniffer
OK! News: Hayden Panettiere is pregnant! Read her sweet comments on motherhood.
Hey Jeniffer,
If there is one thing I highly recommend any makeup artist do, it's to brush up on their knowledge of skin care. If a customer would come in the store wanting to buy foundation because she was unhappy with her skin, I would usually end up selling her my skin care as opposed to my foundation. If you are not using the right skin care than it does not matter what foundation you buy. It won't work. It's like painting a car that is chipped. You have to prime and fix the core of the problem and then paint.
You most likely suffered or suffer from oily skin since you have large pores. I'm not sure the condition of your skin as we speak, but since your main concern is large pores you need to concentrate on treating it. The good news is there is a ton of things you can do to help minimize the appearance of large pores. Everyone should always use a great cleanser, toner, serum, moisturizer and primer! Sounds like you do this but I didn't hear you say the most important treatment, which is exfoliating! You need to start exfoliating your skin at least twice a week. I highly recommend my Exfoliating Enzyme Scrub (you can also leave on as a mask).
Article continues below advertisement
Article continues below advertisement
Extra tips: Always wash your face with cool water! We are all supposed to take showers with cool water. It's great for skin and hair. But who really does that?. I'm guilty of not doing it myself, but as soon as you get out of the shower splash your face with cool water (it helps tighten pores). Always read the ingredients and know what you are using on your skin. Hope this helps!!!
Good Luck! Xoxo Drita
OK! News: A Beyonce and Jay Z divorce?! See the real reason Solange was so angry.
Drita,
I have been going through a breakup. My ex was kind of a jerk; he never put me first but I loved him so I stayed. Anyway he broke up with me in February before our anniversary. We would have been together two years. Within that two years, I gave him everything I had to give out of fear of losing him. He lied to me often—and like I said, never put me first or appreciated me; I usually paid for the dinners and I usually was the one trying the most. I look back and feel like he didn't try at all. But I still find myself in pain. I still find myself wallowing. Just when I think I'm getting better, I break again. I haven't had the best few years anyway, dealing with bullies, struggling in school, horrible anxiety and depression, and now losing the person I could vent to and who I thought loved me as much as I loved him. Being out of that relationship is helping me with things—like figuring out what I want to do in life (I decided to get my GED and become a Certified Nurses Assistant!). But I still flash back on what could have been and questions of what I did to deserve this. I'm turning to you because I personally look up to you. You're a strong woman. Any advice?
Article continues below advertisement
—Tiffany M.
PHOTOS: See totally awkward pics of male celebs at the prom.
Tiffany!!! Tiffany!!! Listen up! I have been there girl!!! AND DON'T YOU DARE BE DEPRESSED!! YOU ARE INCREDIBLE!
"I have given him everything" "I paid for dinners" "I loved him so I stayed". "He lied to me often" Do you see what you wrote? You are unselfish! You are generous!!! You are LOYAL and forgiving!!!! I don't even want to waste my words on your ex because I rather sit here and praise you! You have rare qualities nowadays! You are an amazing person!! Maybe that's why you are being bullied. Bullies are weak, selfish miserable f*cks that are very jealous of amazing people. A bully targets someone they are jealous of. Someone that has something they will never have! Someone that they need to put down to make themselves feel powerful. But powerful strong-minded individuals that are happy with themselves ARE NOT BULLIES. Feel sorry for them. Misery loves company and they are weak-minded cowards. Having haters only means you are doing something right! I'm sorry you have to go through pain and go through being hurt. We all go through it! Unfortunately we all have to experience heartbreak and pain. And I know whatever anyone says to you, it just doesn't make it any better but I PROMISE it will get better as time passes. You feeling pain is normal but I promise that pain will only make you stronger!
PHOTOS: Wow, Jessica Simpson looks amazing! See her bikini pic.
You getting your GED and becoming a Certified Nurse's Assistant is awesome!! That is exactly what you should be doing. Keep yourself busy and focus on positive things. Concentrate on a career!! Put all your energy into Tiffany!!! And you didn't do anything to deserve this! It's just that he didn't deserve you and that is exactly why he's not around! You are meant to be with someone that appreciates you! Appreciates your amazing qualities! You were doing everything for your ex because you feared losing him? Why? What did he do that was so great? He should have had fear of losing you!! You need to put yourself on a pedestal and take a look at what an amazing person you are. Focus on school. Focus on work. Everything else will fall into place. You don't want to build a life and have a family with a selfish man that lies and that loves himself more than he loves anyone else. Would you? No!!! He did you a favor! Your ex will end up with someone just like himself and always regret the decision he made when breaking up with you.
Article continues below advertisement
There is someone lined up for you to share your life with. Until then, you will live and learn from your past experiences and know exactly what you want and don't want. What will happen at the end of this story is that Tiffany will create and amazing life for herself, will have a wonderful career, meet new and amazing people on her journey and end up with someone just like herself. Loyal, forgiving, generous and incredible! You have a lot to look forward too! Keep your head up!
Xoxo Drita
What do you think of Drita's advice this week? Do you agree with what she had to say? Would you handle these situations differently? Tell us in the comments below or tweet us @OKMagazine.