NEWS
Ask Drita D'Avanzo: When You Want to Propose to a Guy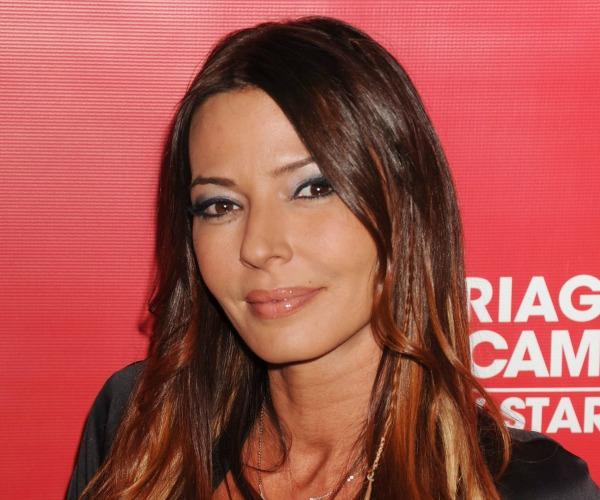 Mob Wives star Drita D'Avanzo is back to help with your problems! Check back every week for Drita's distinct brand of tough-love advice, and you can even send in questions of your own! Just email askdrita@okmagazine.com, or tweet @OKMagazine with the hashtag #OKAskDrita.
PHOTOS: Whoa, Glee just gave away the plot of its entire final season.
Hi Drita,
As a youngster, I partied my life away, had 4 kids by 3 different dads, never married, all the wrong type of guy. In my 30s, I went to rehab and college, and now I have a good life. I have been dating the man of my dreams for over a year. I'm 49, and don't want to waste any more time. How do I ask him about his intentions for the future of our relationship? And can a girl propose to a guy? If so, how?
Article continues below advertisement
PHOTOS: A bunch of celebrities just made drastic hair changes! Check them out here.
YES! YES! AND YES!! I love the thought of a girl proposing to a man!! Why not? You have been through a lot in your life and I'm so happy to hear that you are in a good place. Everyone has made mistakes in their life and some of us do not learn from our mistakes, and some do. You might have made mistakes, but you seem to know what you want now and you've molded your life exactly how you wanted it to be. Since you know what you want and you want to spend the rest of your life with this man, then why not let him know! I honestly don't know why women have to wait for the man to propose anyway? If you love him and want to spend the rest of your life with him, let him know!! I think it's a great idea!!
xoxoxo Drita
OK! News: All the funniest (and hottest!) gifs from Nicki Minaj's "Anaconda" video.
Hello Drita,
I'm a huge fan and Can't wait for season 5! I need advice regarding a guy that I am good friends with. We used to work together and have known each other for about 6 years now. Over the year,s we have become good friends. We go to dinner together, I go to his softball games, and I've met some of his friends and family. This has been a strictly platonic relationship, and recently my dad died and he was very supportive.
Article continues below advertisement
All of my friends and family seem to think he likes me as more then a friend and that I should date him. I am afraid to say anything because if he does not feel the same way I don't want to lose his friendship. I like him as a person and think he's a great guy. We do have a lot in common and I can see potential. But I don't want to make it awkward by saying we should date if he does not feel the same way. I feel that if he liked me as more then a friend he would have said something in the last 6 years, and everyone seems to think that he may feel the same way I do and is afraid of being rejected. Can you offer any advice on how to find out if he wants to be more then friends without ruining our friendship?
OK! News: Great news! 50 Cent no longer has the saddest first pitch in baseball.
When it comes to situations like this, I do believe a man and a women can be friends and JUST FRIENDS. BUT in my opinion there is always one that like the other one a bit more than just friends, and that's how the friendship started in the first place. I have a friend that was in the same exact situation as you, and now she is married to him and they have 2 kids.
Article continues below advertisement
I don't think you should forget the idea at all!! The best person to end up with is someone you are friends with. Everyone should marry their friend. I think he feels exactly the same way you do, and his friends and family are saying the same exact thing to him that your friends are saying to you. I think maybe you should toss up the idea as a joke and see how he responds to it. This way, you will be able to tell if he feels the same way you do. I think it's worth giving it a shot!!! You love each other anyway might as well make it official:) Good Luck!!!