NEWS
Behind The Scenes Of The 'WAP' Video: What It Took For Megan Thee Stallion And Cardi B To Slither With The Snakes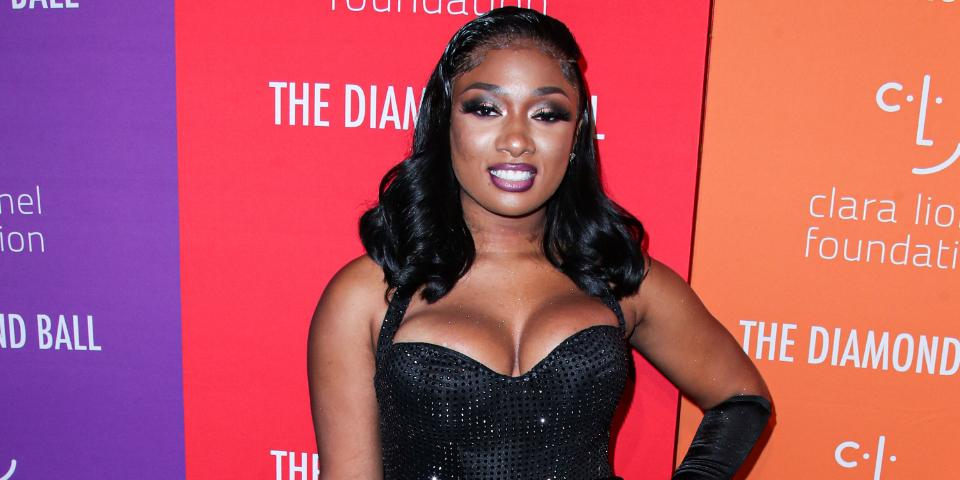 The WAP music video is close to garnering almost 200 million views on YouTube ever since its release, and considering the amount of absurdities involved in the video — especially with the way animals and reptiles were used — it could well be said that the filming process wasn't easy.
For instance, Megan Thee Stallion was quite nervous with the filming, especially with the song's reptile part. With all the snakes dancing around, it took two shots of D'usse cognac before she had the courage to greet them.
Article continues below advertisement
"They got a big m*****r*****r out there, 120 pounds and d**n near 20 feet long," Megan said referring to the Albino Burmese Python while clad in a white bathrobe. The Burmese python was among the other snakes present for filming.
The snakes could be seen slithering around and on top of them while they were filming on a set that was filled with sand.
The dance moves also weren't the easiest to practice as the dancers and Cardi rehearsed a lot in a full corset that looked similar to the ones that she wore in the actual music video.
MORE ON:
Megan Thee Stallion
Article continues below advertisement
"You know, I was constantly on the road, now I'm mostly at home with my baby. Everything that I had planned for this year has to be rescheduled for God knows when. So it's just crazy, it's a lot," she said.
With "Los Angeles on the cusp of closing," the team had to hurry through their shooting schedule. Day one of the video shoot was also noted to be "5 days before the Governor closes California."
The song has been listened to over 300 million times on Spotify and YouTube, and even spent two weeks at the number one spot on the Billboard Hot 100. It became the first collaboration by female rappers to debut in the Billboard spot.